Do you have a hard time decorating your mantel with that big ol' black tv right above it? The key is to keep it simple and low with the sides flanked by something taller.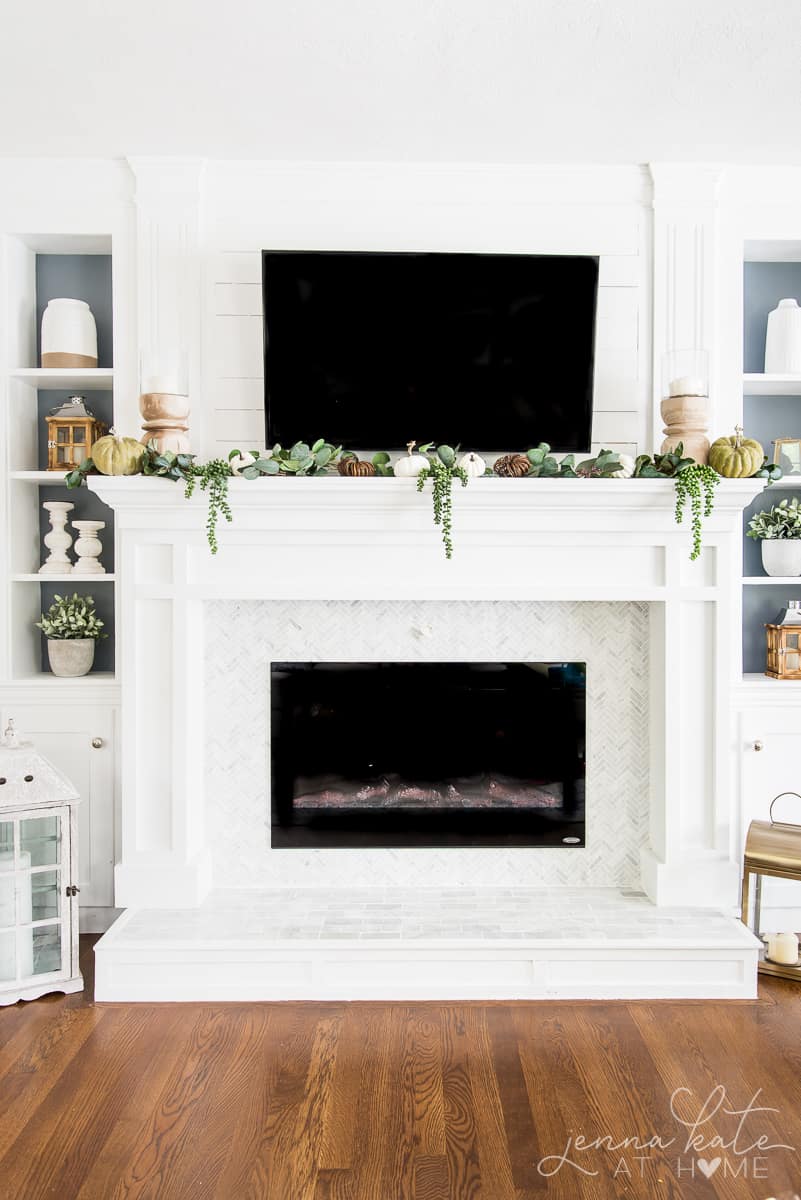 My friends are sharing some fall mantel decorating inspiration with you today that I know you're going to love. So whether you're dealing with a pesky tv like me, a shallow mantel or a huge mantel that you can decorate to your heart's content – there's something for you!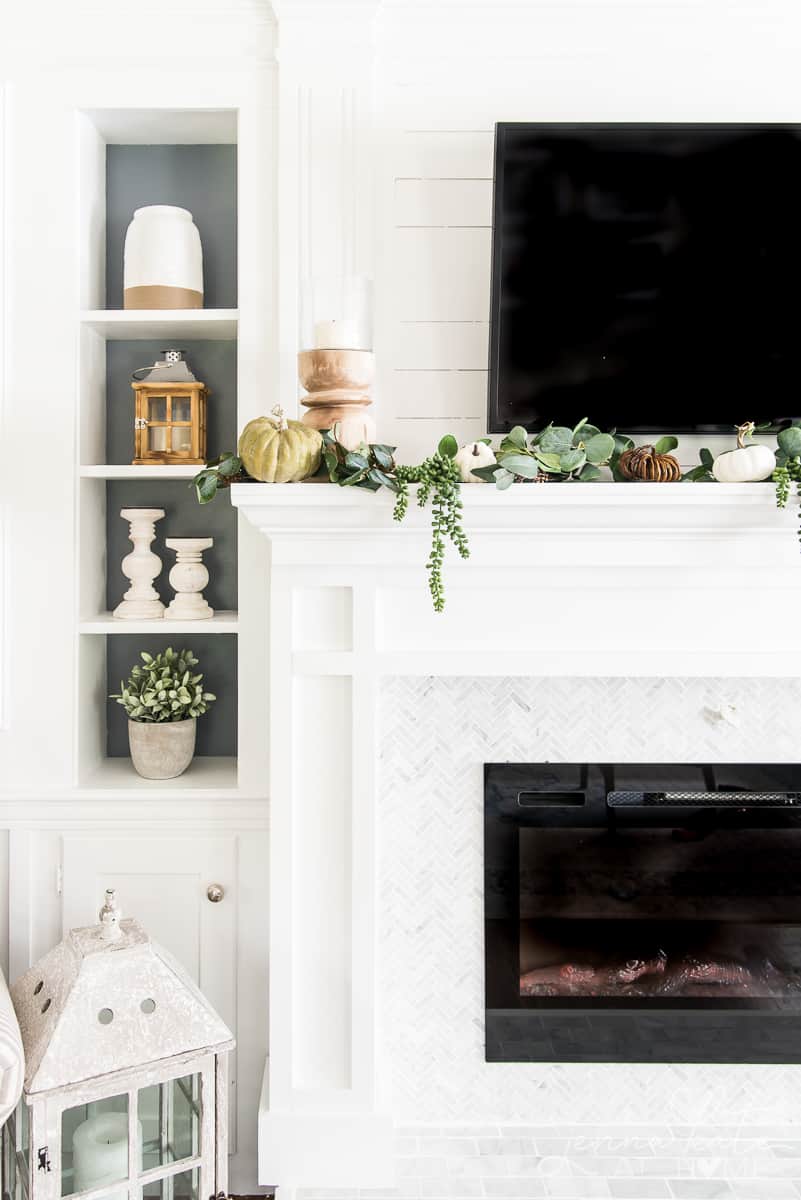 Back to my mantel situation. Like I mentioned, when dealing with a TV right in the center (that's hung pretty low), I like to have something taller on the sides and then keep the actual mantel pretty simple.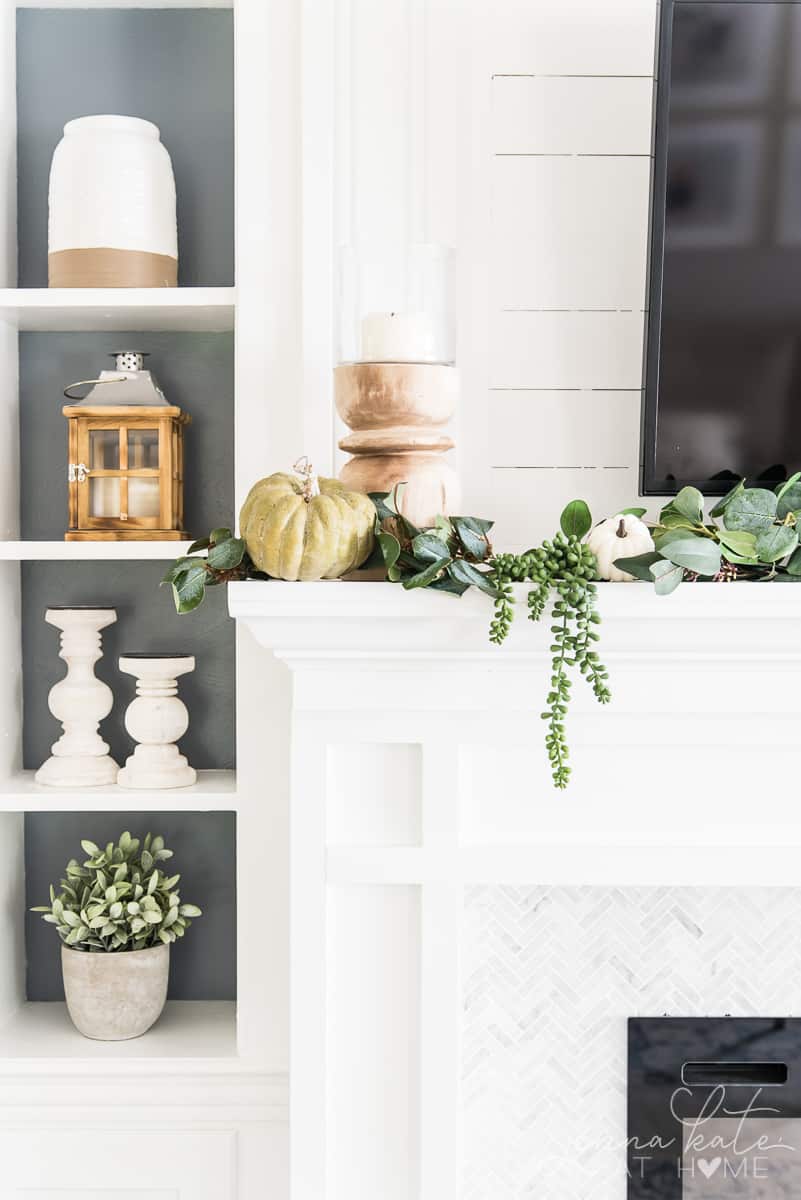 I've had these same wooden hurricane candle holders here since the spring and I absolutely adore them. They work for every season and are finally back in stock!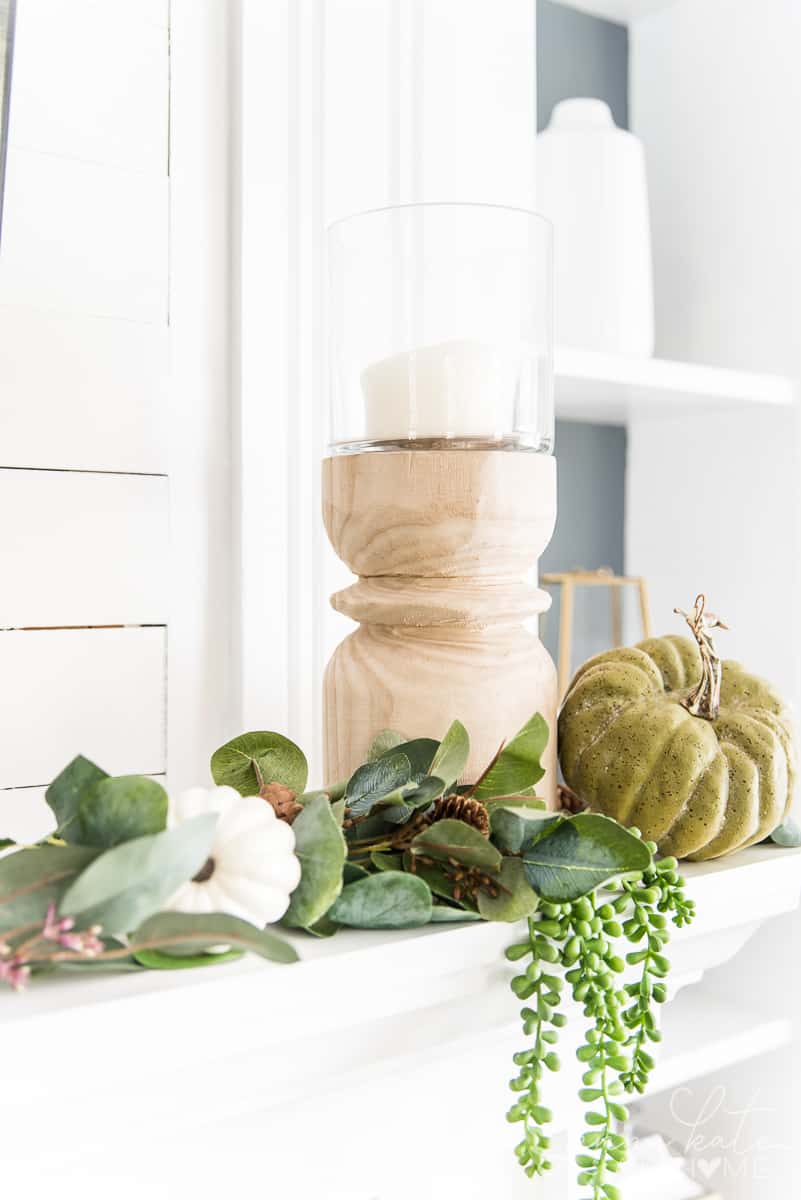 This year for my fall mantel colors, I decided to keep everything relatively neutral, focusing on earthy browns and greens with a few little white pumpkins added for good measure!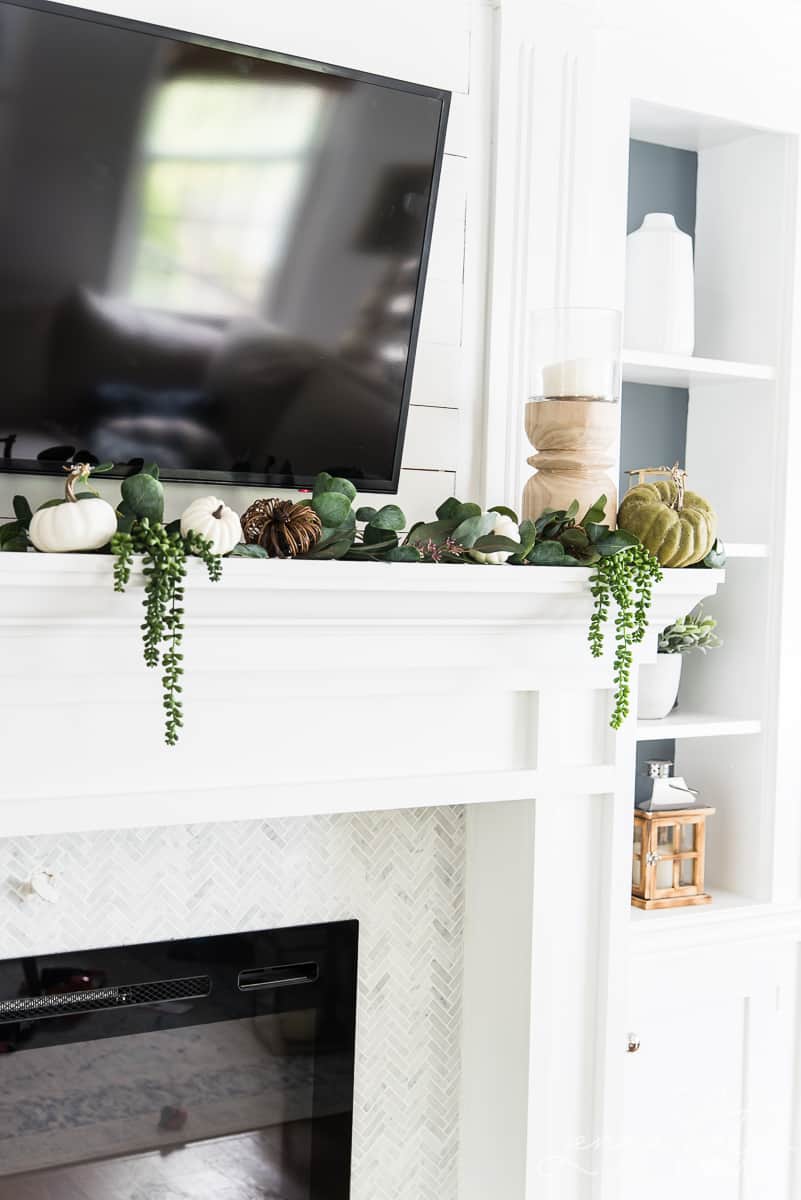 Apart from the candle holders, everything you see here was purchased at Hobby Lobby for 40% off, so it didn't cost me much at all. I started by draping a eucalyptus garland along the mantel, then interspersed some faux seeded eucalyptus, brown vine pumpkins and the little white pumpkins.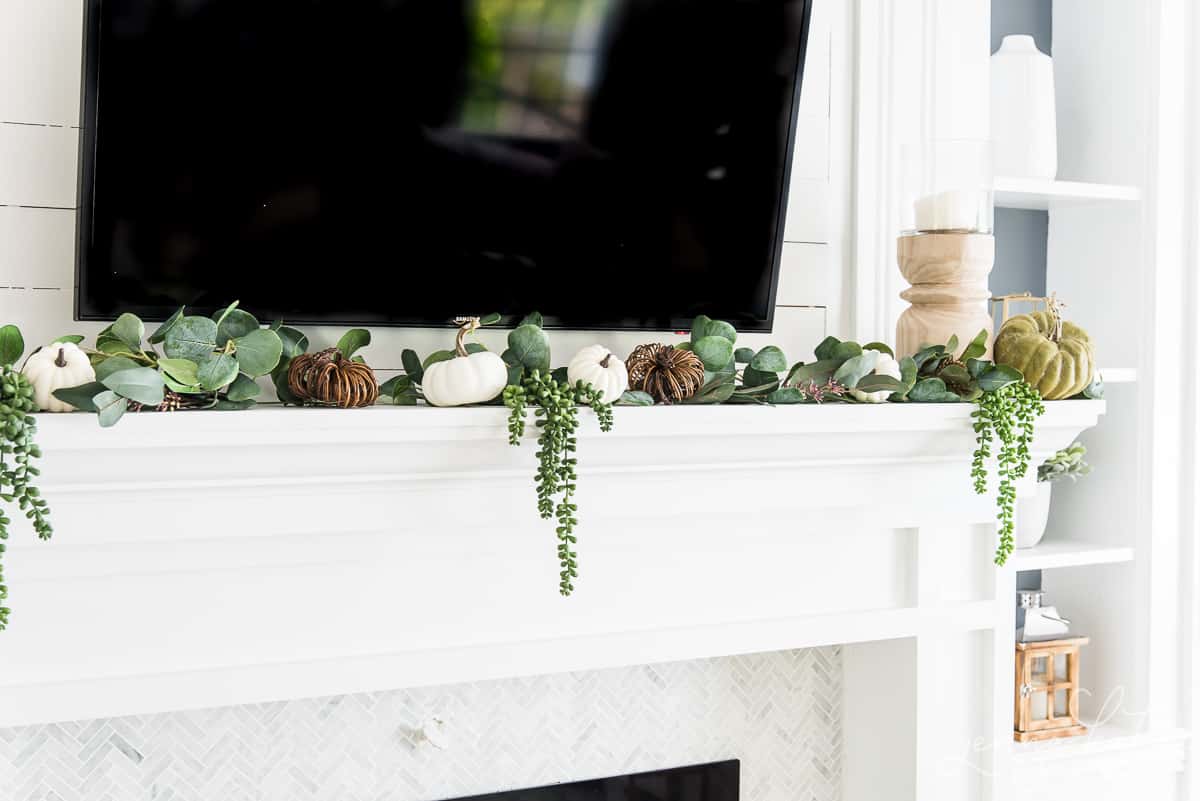 All the pumpkins you see are in fact picks and I just removed the stems from them. Finally, I added some larger green pumpkins (again, picks) to the ends and hung three draping succulent picks.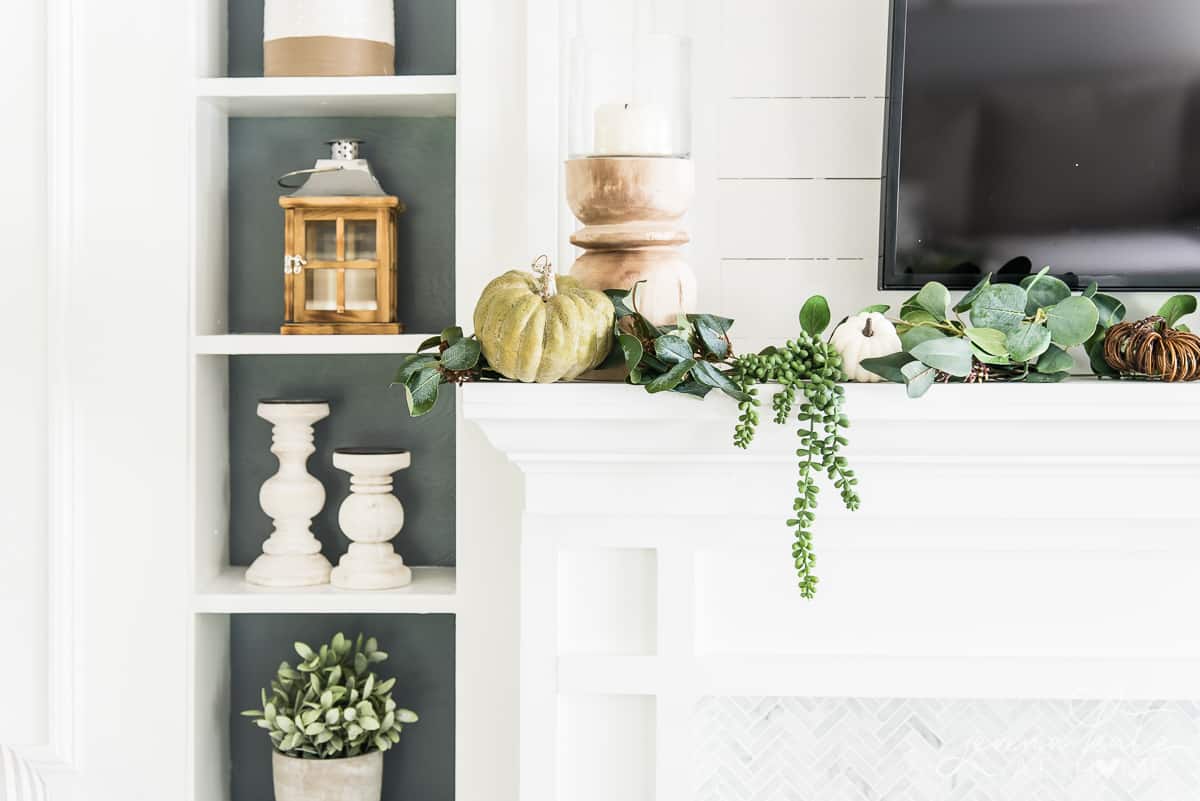 I love how they hang down in front of the mantel, don't you?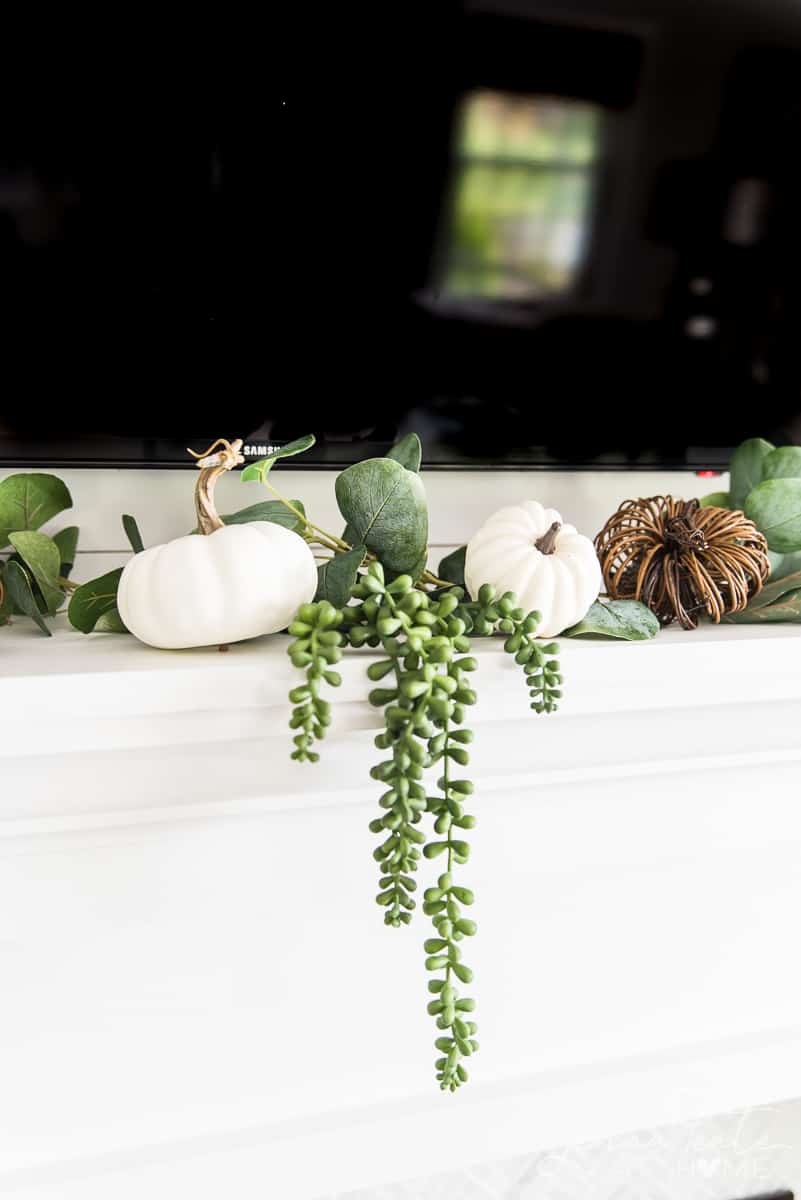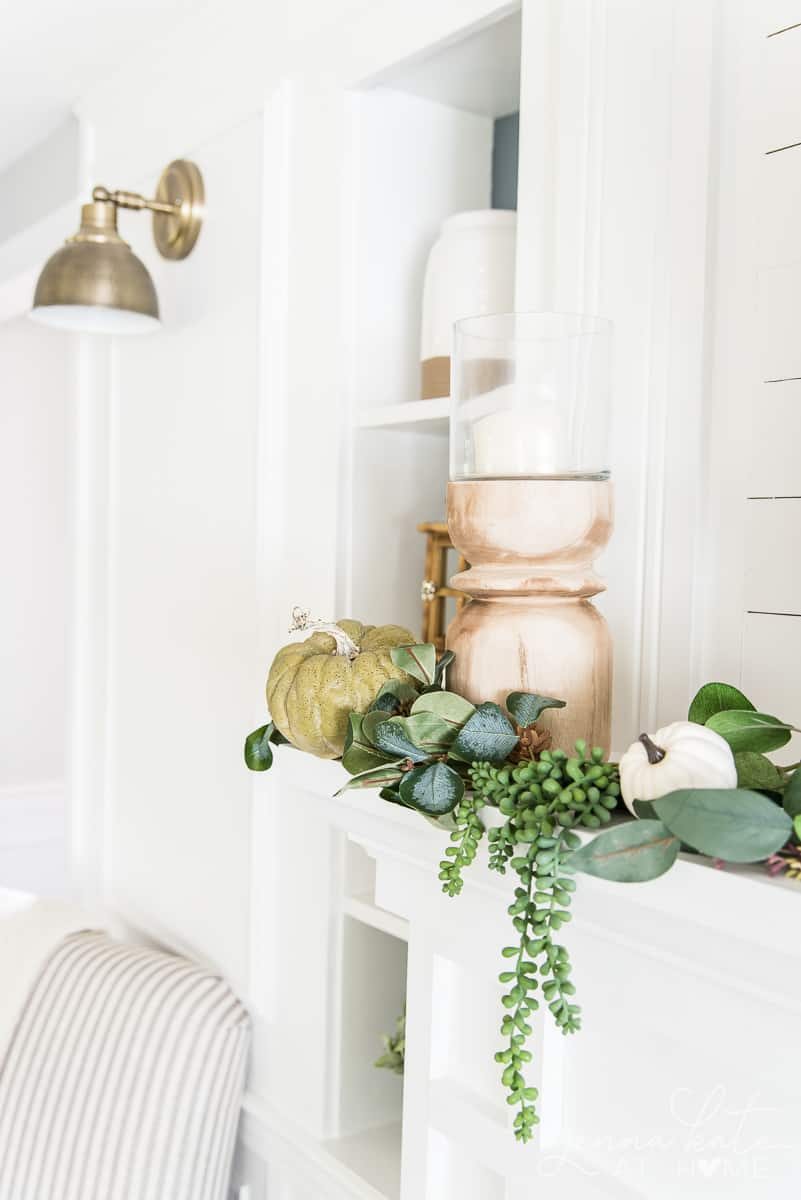 Simple and uncluttered is the name of the game around here these days. With another baby on the way, I want to decorate for the seasons but not have everything too fussy or overcomplicated. I have to say, I really like how this look turned out and it's a very simple one for you to replicate in your own home!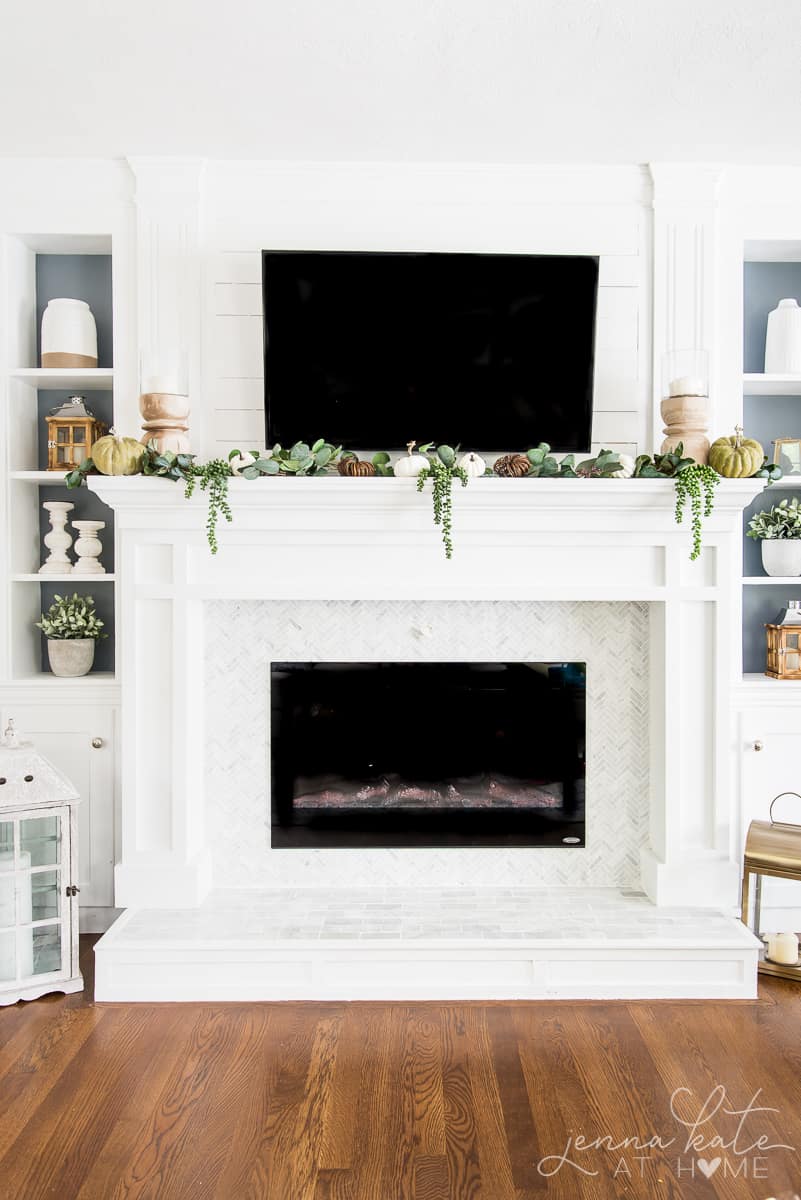 Hobby Lobby Sources:
Vine Pumpkin Pick
White Pumpkin Pick
Eucalyptus Leaf Garland
Green Pumpkin
Small White Candle Holder
Larger White Candle Holder
---
Other Posts You'll Enjoy