ORC Week 4: It's Starting to Come Together
While this week I have a positive post title, the disasters continued to unfold. In addition to everything that went wrong last week this time week my subway tile was grouted the wrong color.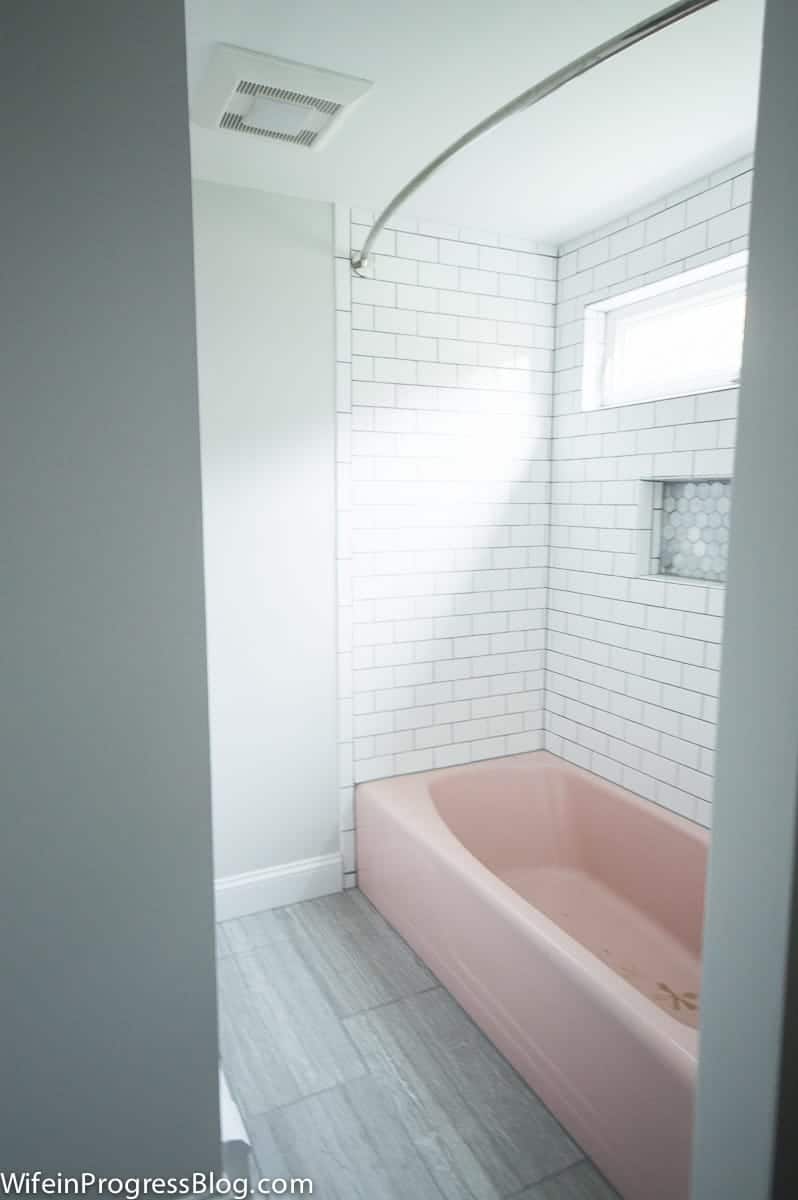 I'm blaming all of this on my baby brain since this faux pas was due to my poor communication skills. Anyway, the subway tile and shampoo niche were supposed to be grouted white, and the floor gray. Well, they are ALL gray now.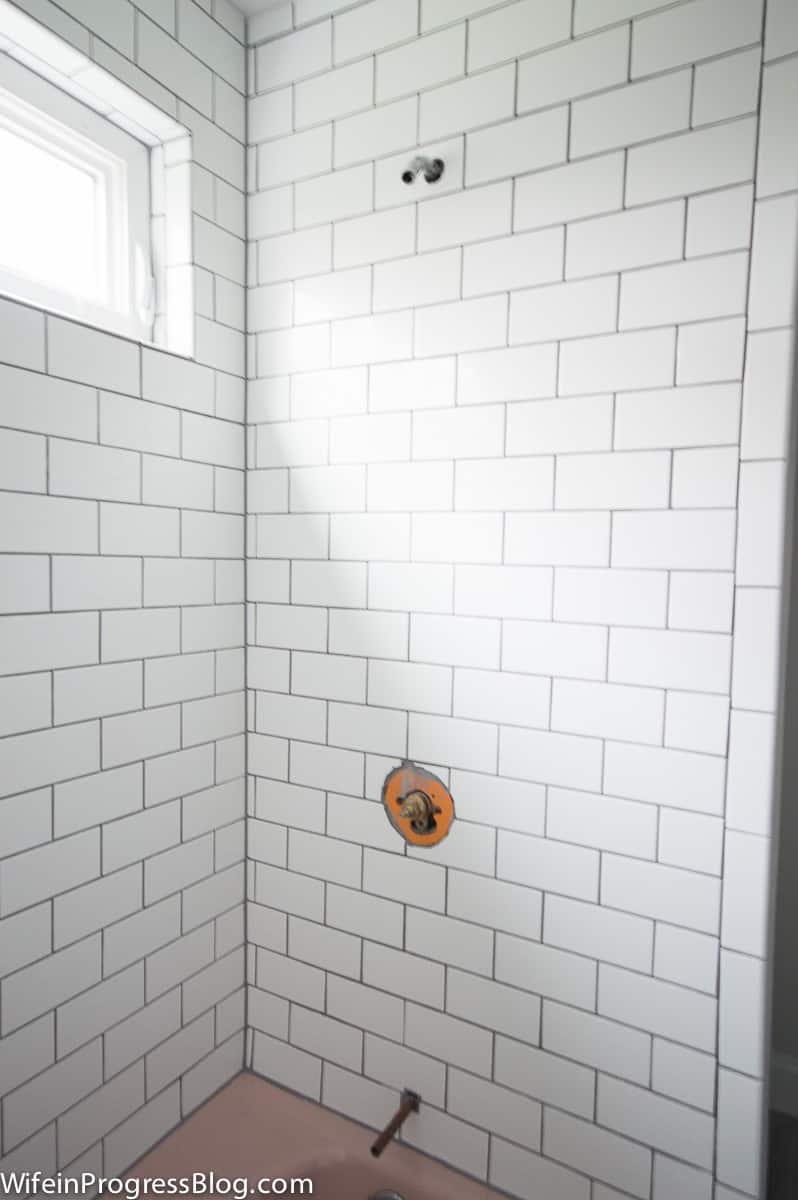 I'm not going to lie – I cried for about 2 hours. Again, stupid hormones. The littlest things still set me off 7 months postpartum. Although, this wasn't so little since it has impacted my entire design for the space. I was going for bright white with a little rustic glam but I've had to switch gears and move to a more modern farmhouse look. Which is fine. I'm over it and hubby prefers the new look so we're all good.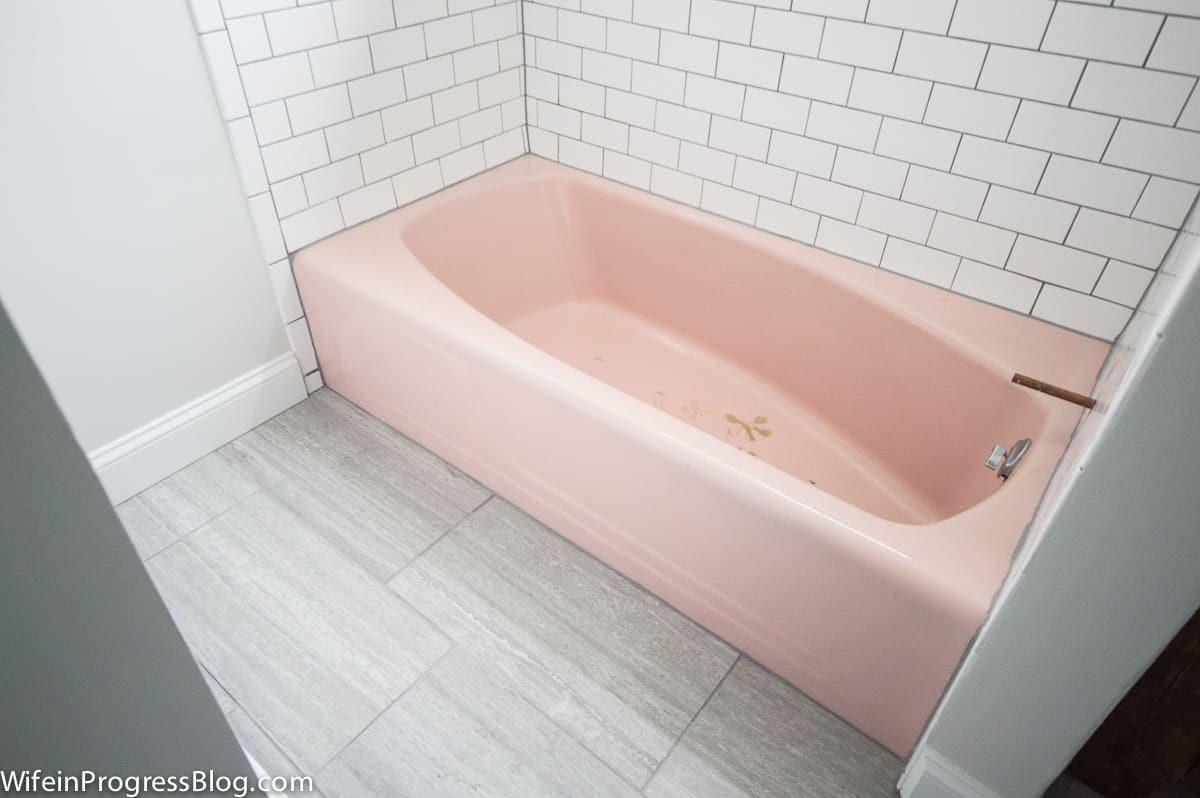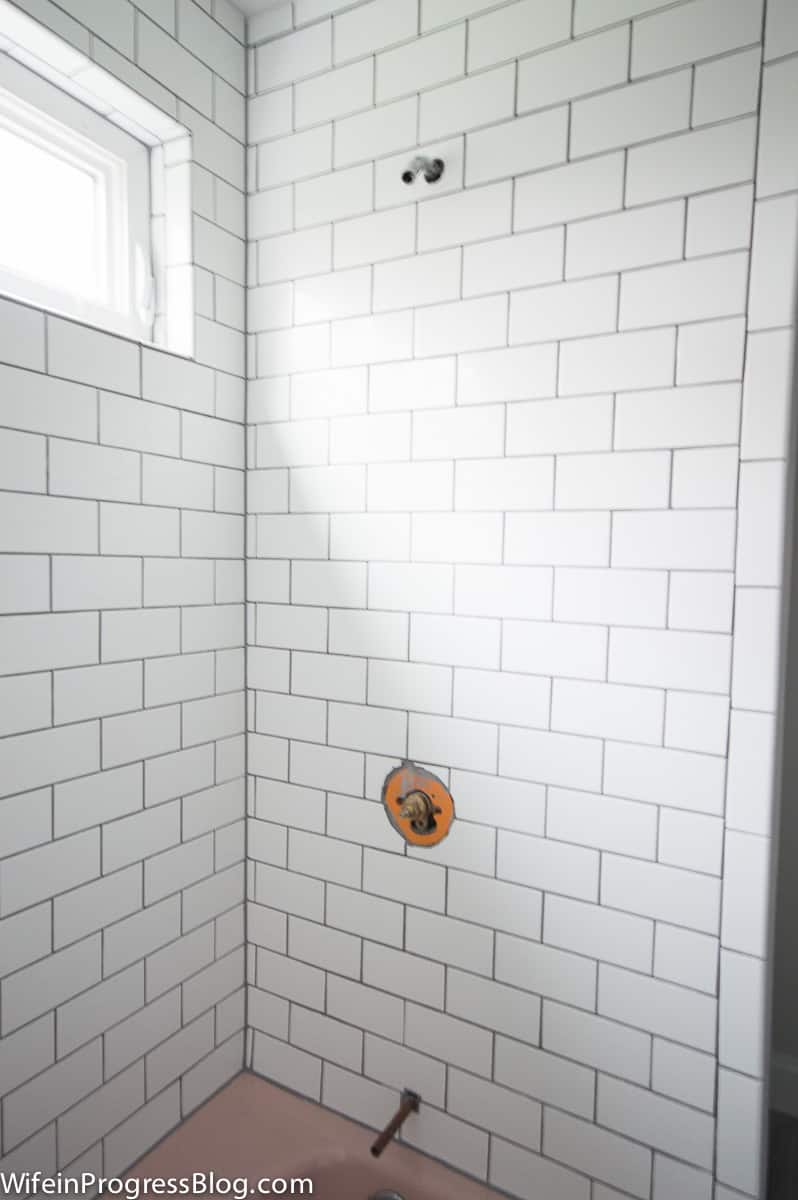 The stress may be slowly killing me, though.
On a bright note, the wall color turned out fabulous! It's Paper White by Benjamin Moore and it's the softest gray. It's really stunning. All the baseboards have been installed, the floor tile is perfection and the vanity issue was also fixed. Phew!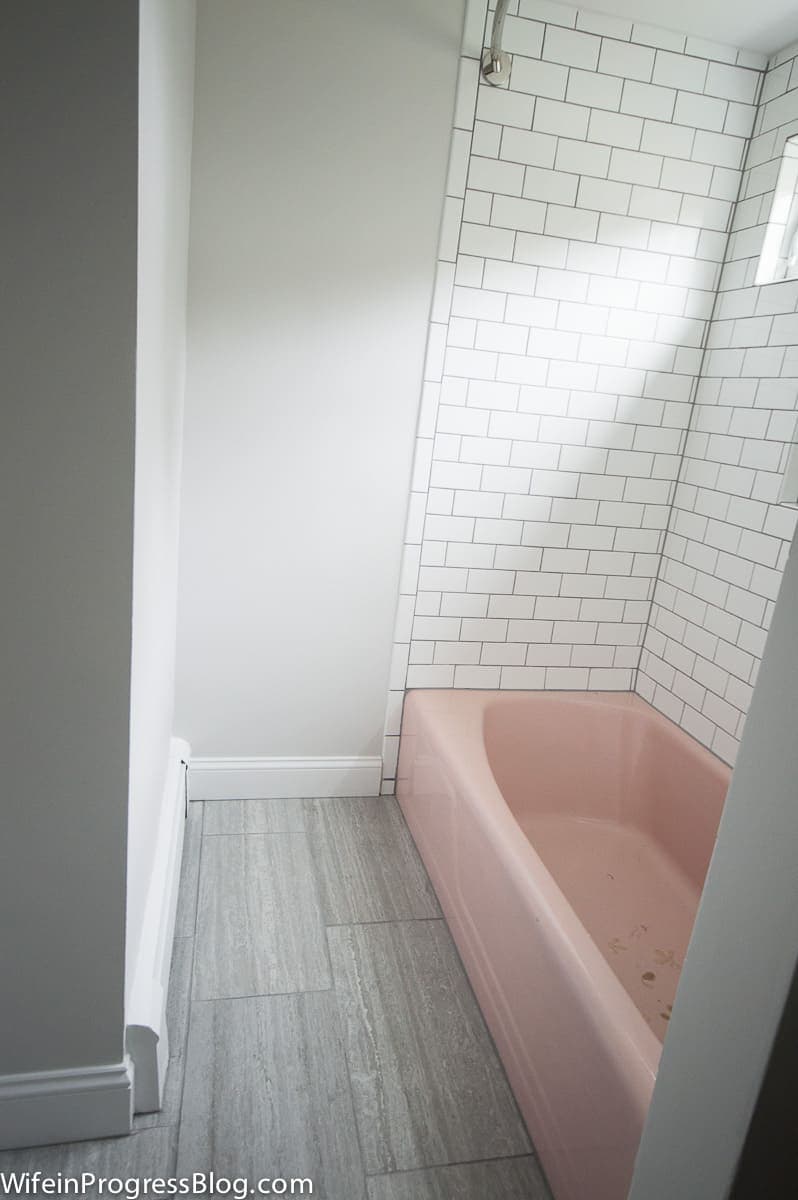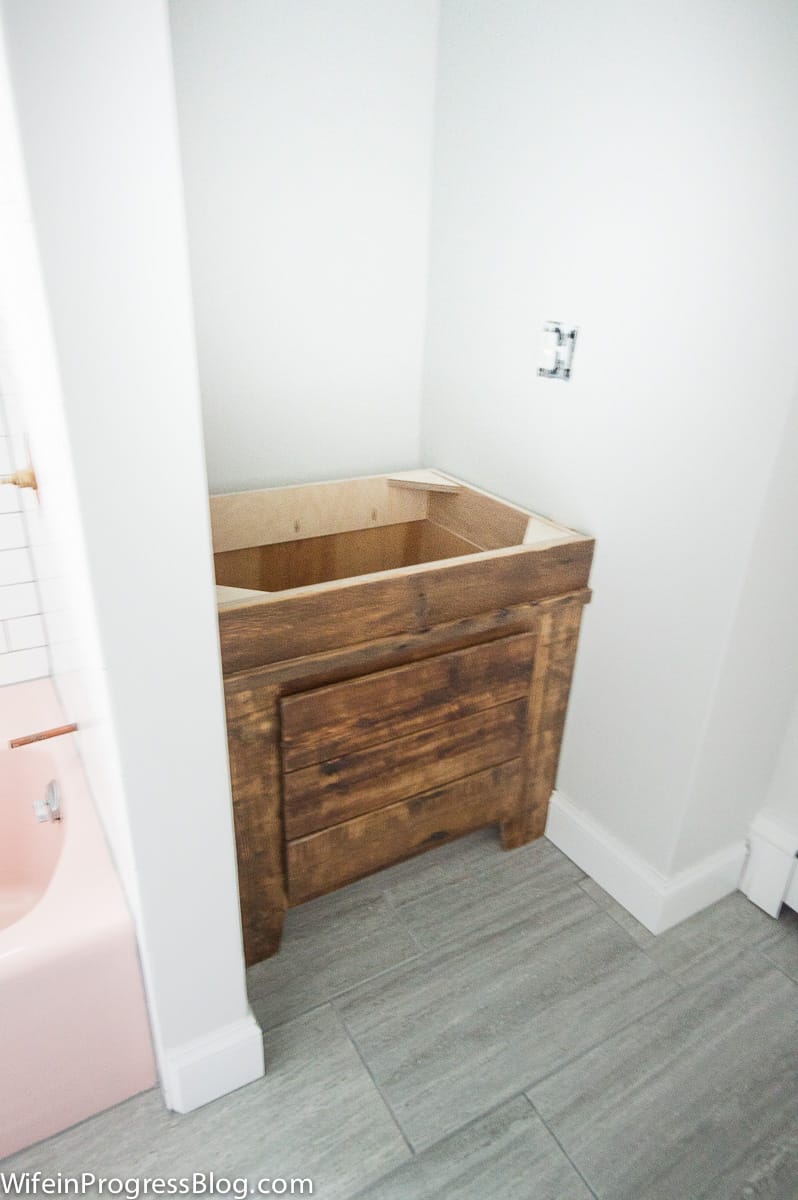 Since my light sconce was accidentally broken, I had to purchase a new one. Which ended up being a blessing in some ways since the first one that I chose doesn't really work with the new more rustic aesthetic.
All my accessories have started to arrive, too which is always exciting. I'm sharing sneak peeks of all of that fun stuff on my Instagram Stories so make sure you're following along. Did you see the granite top I picked for the vanity? I'm so excited about it! Another happy accident since they didn't have my first choice in stock as a remnant!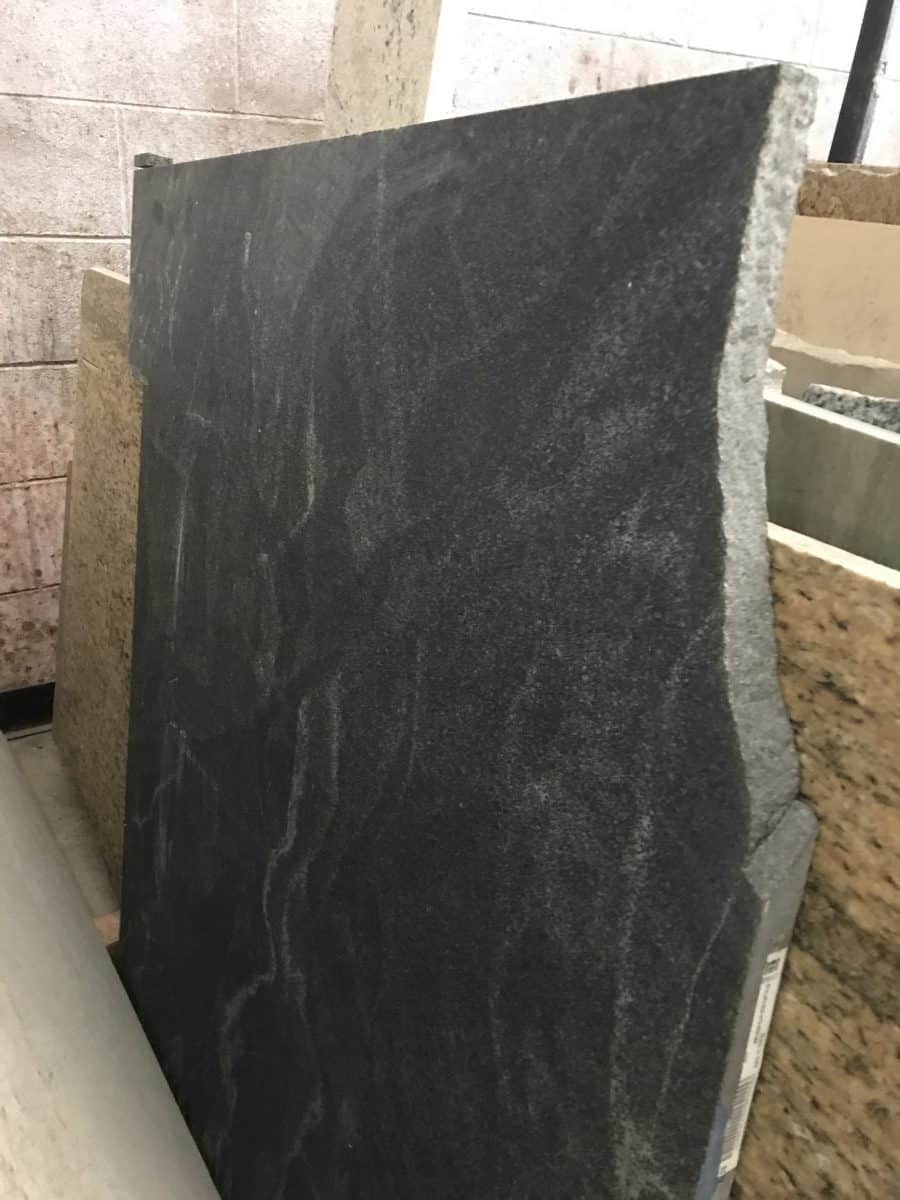 It looks like soapstone but it's granite! Isn't it cool?
Tomorrow the liner for the tub is being installed. It was going to be too costly to remove the cast iron tub, so our options were to have the tub resprayed or a new liner put on. The liner was about $300 more but I don't have to worry about noxious fumes from the epoxy. With two kids sleeping right next to that bathroom, I have no issues about spending a little more to protect their health. Plus, we had a liner installed in our first house and it looked like a brand new tub so I know what I'm getting into!
Here's what we still have left to do:
Install accessories (towel bar, etc.)
Install wall sconce
Template + install granite top
Install rest of plumbing and replace toilet
Make it all look pretty!
We're getting there slowly but surely!
Now it's time to check out what all the other Guest Participants are up to! Enjoy :-)
Week 1 | Week 2 | Week 3 | Week 4 | Week 5 | Week 6 | The Reveal