Sherwin Williams Alabaster: Paint Color Review
Sherwin Williams Alabaster SW 7008 is a lovely soft, creamy white. It verges almost on the territory of being off-white but is just light enough to still be considered white. It was Sherwin Williams' color of the year in 2016 and we see why it's a great option as a neutral color for your home.
If you are looking for a warmer white that doesn't have any of the starkness or coldness of other whites, this may be the perfect choice for you!
Alabaster is a Popular Choice
Alabaster has been a popular shade of white for several years and shows no signs that it's going anywhere. It's a great choice for walls because it doesn't feel cold, but also an excellent choice for kitchen cabinets.
I love how the Sherwin Williams Director of Color Marketing describes it, "Alabaster is neither stark nor overly warm, but rather an understated and alluring hue of white."
I actually chose Alabaster as the white for new kitchen cabinets in our upcoming remodel, because the color worked so well with both the warmer elements (brass and wood) that I'm incorporating as well as the grays and blues that I love to work with.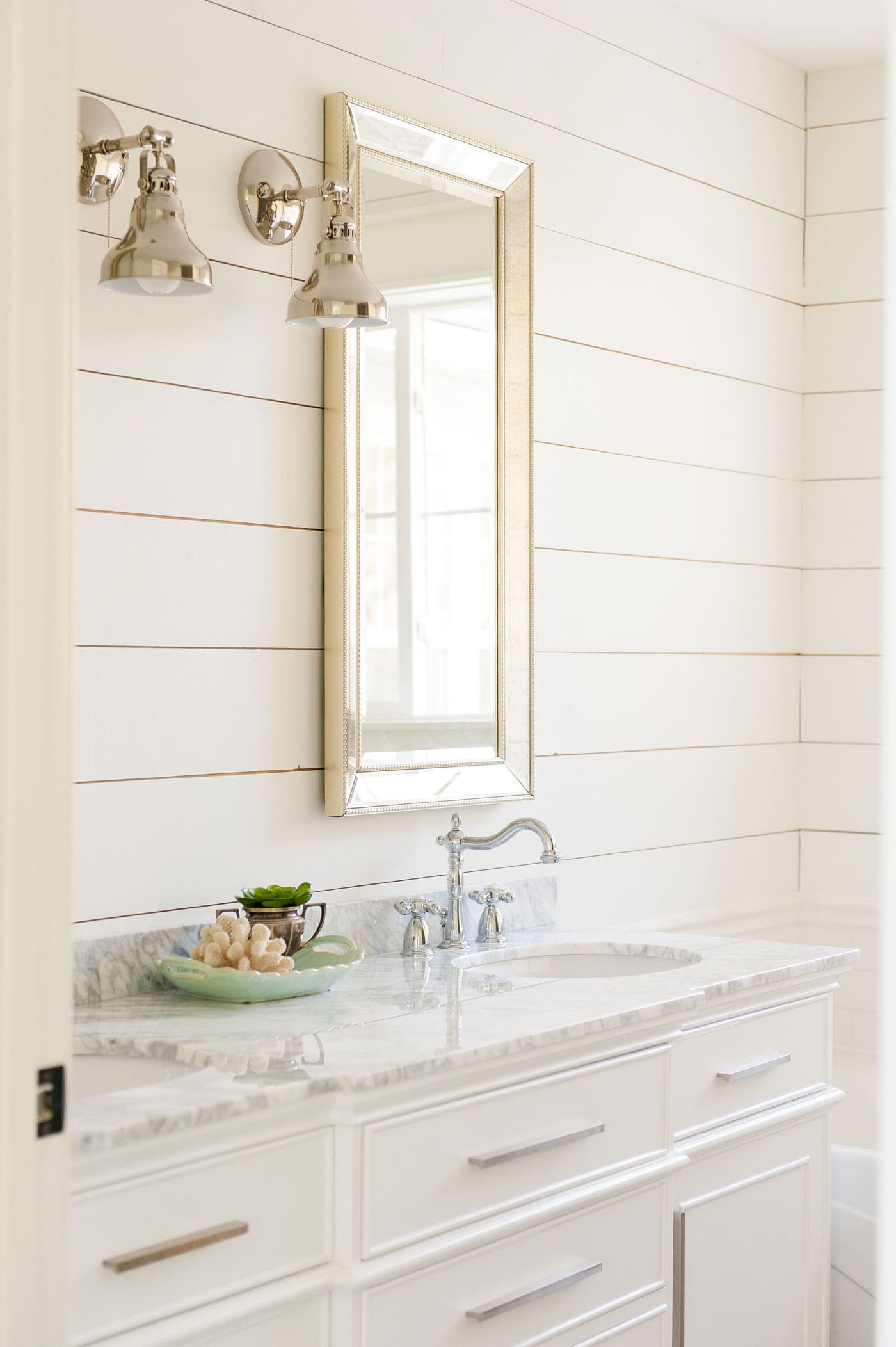 Alabaster's Undertones
Alabaster is a lovely, warm white paint color. It technically has yellow undertones, but not so much that it will look bright yellow, thanks to a neutral base that cools it down just enough.
If you want actual white walls, it's less white than perhaps what you may think of as "white" (if that makes sense!) In that case, you may be looking for a slightly cooler white, something like Sherwin Williams Greek Villa.
What is Alabaster's LRV?
The LRV of Alabaster, or Light Reflectance Value, is 82 so it has more depth to its color (100 being the brightest, pure white).
Unless you pair it next to a bright white like Sherwin Williams Extra White, it will probably just look like a soft white to you.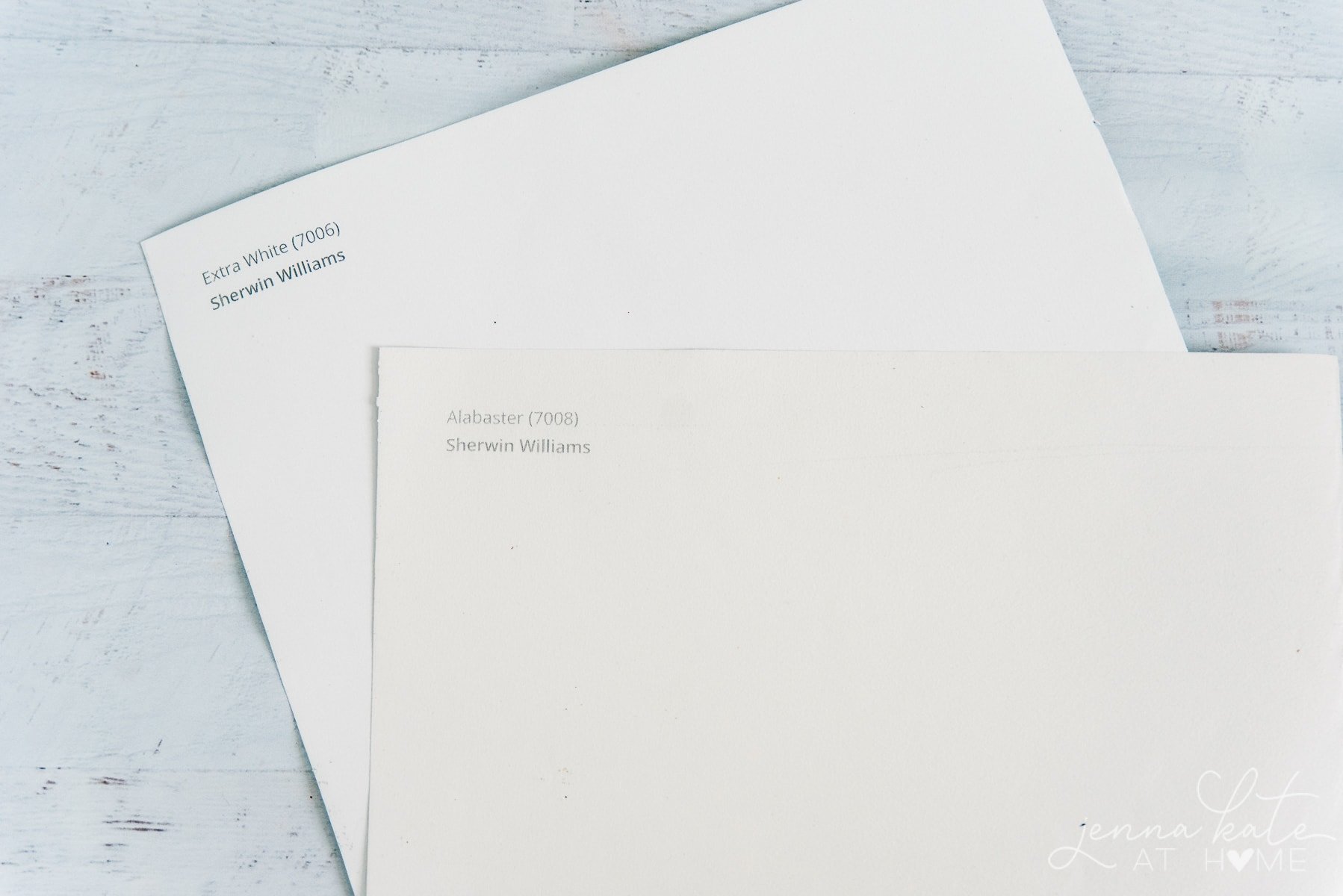 Alabaster vs Benjamin White Dove and Simply White
It has a bit more warmth to it than Benjamin Moore White Dove (another popular choice for a warmer white) but doesn't come across as yellow as Benjamin Moore Simply White can, thanks to that neutral base.
What Trim Color To Choose?
If you have no intentions of painting your walls white and instead just want to paint your trim with Alabaster, go ahead! I think it looks amazing, modern, and just so lovely and soft on trim and doors. Just make sure it's a whole house trim color and that it doesn't meet a "truer" white anywhere along the way!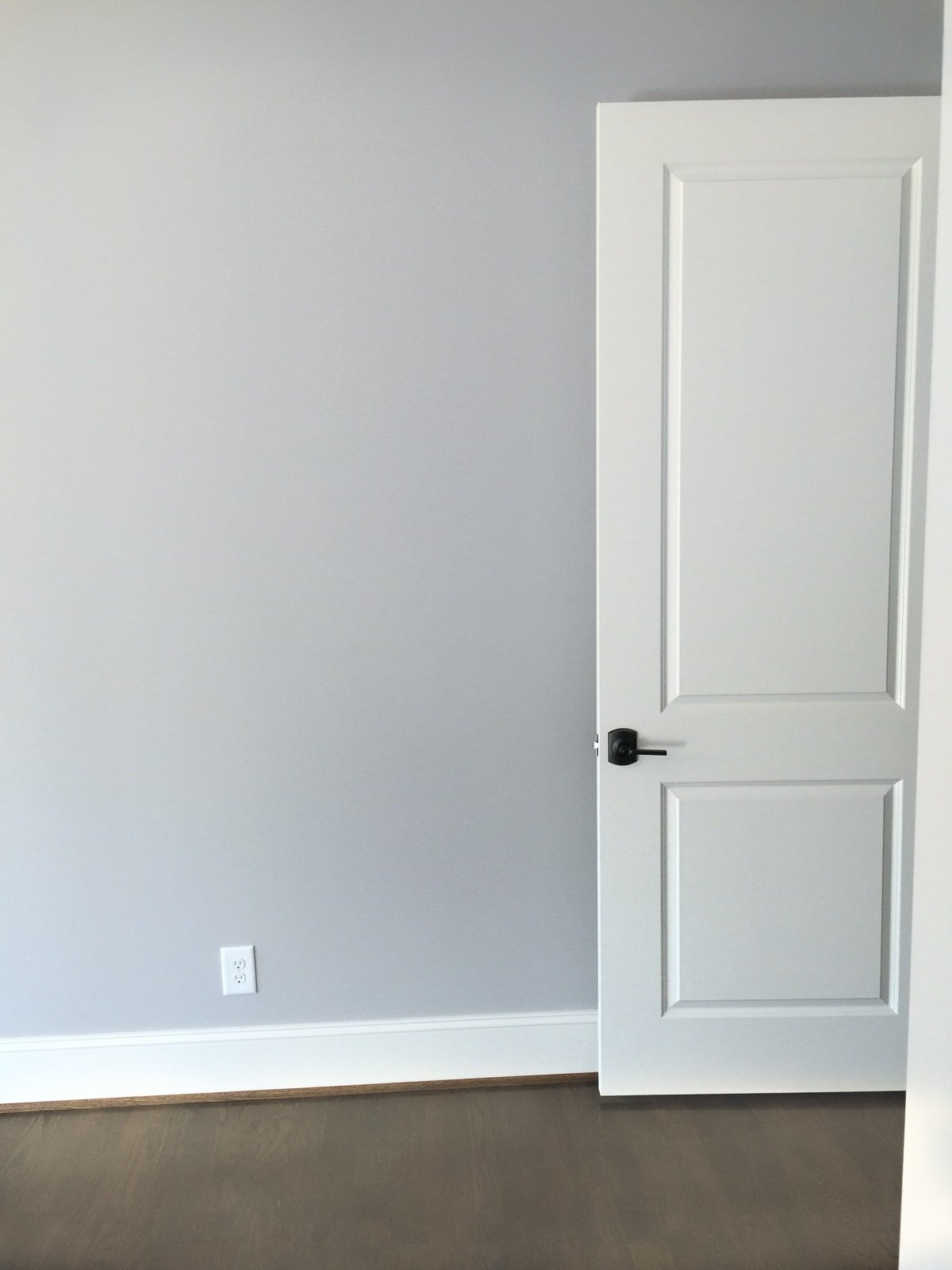 If you are planning on using it on your walls, the easiest way to pick a trim color that will match is to use the same paint color but in a different sheen. For example, eggshell on the walls and satin or semi-gloss on the trim.
The higher sheen will reflect more light, making the color appear lighter, but you don't have to worry about any weird undertones coming out. This is my personal preference.
If you really want to highlight the creamy side of Alabaster and not focus on it being a white, you could try pairing it with SW Pure White or SW Extra White. In this case, it will make Alabaster look like a cream color on your wall and your trim will be bright white.
See Alabaster Used in Real Spaces
Living Rooms
In this space, notice how Jenna Sue chose to use Alabaster on her living room walls, but conversely chose contrasting baseboards, alongside a cooler white color for the window trim and ceilings. This is a perfect example of making the walls appear much creamier, and less "white" than if it was all the same color.
Kitchens
Bedrooms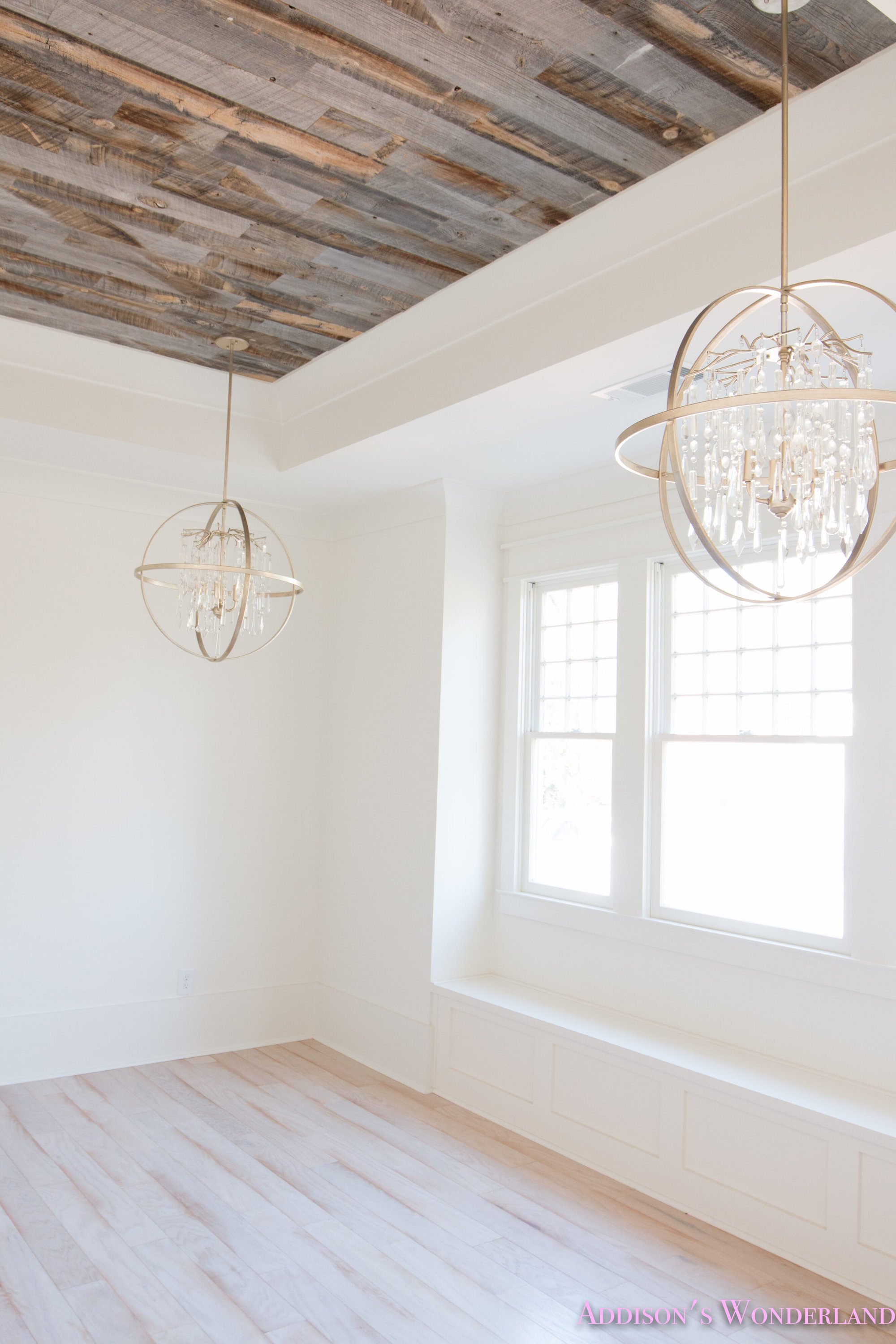 Bathroom
Alabaster Exterior
Final Thoughts on Sherwin Williams Alabaster White as a Paint Color
Choosing a white paint color for your trim or walls can be challenging, but Alabaster is a good choice for anyone who thinks they want white but also wants to keep a cozy, warm feeling in their space. It's one of the most popular white paint colors for good reason!
It feels fresh and modern, without being too bright or stark, and works particularly well alongside greige paint colors and lighter-toned woods.
Just keep in mind the lighting in your space! Alabaster works best in north-facing rooms with a lot of light so as not to come off too yellow or creamy.