The Best White Paint Colors For Trim
One of the questions I most frequently get asked is which is the best white paint color for trim, baseboards and interior doors. While there's many great whites, I'm sharing my tried and tested favorites that are winners every time.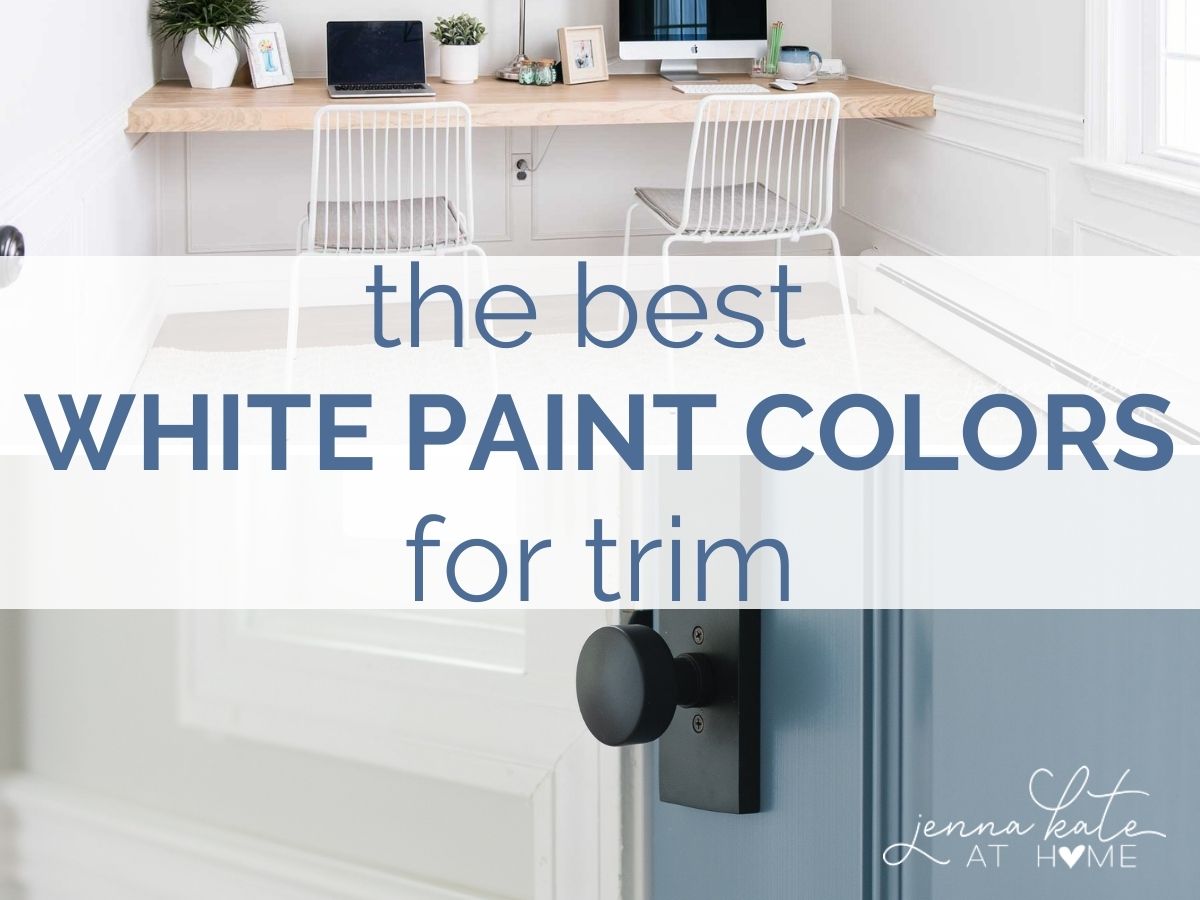 If you follow me on Instagram, you may have seen in my stories that I'm in the middle of repainting my Master Bedroom. I'm going from a blue/gray color (Behr's French Light Gray) to an almost-white, very pale gray (BM Paper White). I also have some trim and doors to touch up, which got to thinking about one of the most common questions that I get asked – what is the best shade of white paint for trim, baseboards and door?
Choosing a White Paint For Trim and Baseboards and Interior Doors
White paint is notoriously tricky. Who knew there's a million different shades of white? To me more precise, both Sherwin Williams and Benjamin Moore EACH have over 150 different shades of white! Bonkers!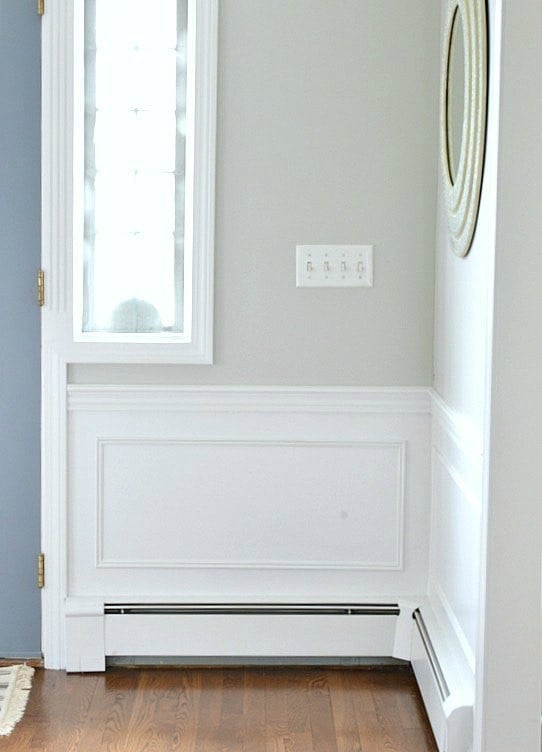 Because white is the most reflective color, it can reflect back color from your room (think red area rug) or even the greenery outside. This is why it can be so darn tricky.
Even though side by side you'll easily see the different shades of undertones of the different whites, once the color is up on the wall you will more than likely not notice them. My point is – do your research, but don't overthink it too much!
To help you narrow down your choices, I'm sharing some of my favorite white paint colors that I've used for trim, doors and baseboard molding in both my home and my client's homes.
Benjamin Moore White Paint Colors
Decorator's White
Benjamin Moore's Decorator's White is a very popular, clean white. It's not overly bright, thanks to its slight gray undertone. Paired with an extremely bright white like SW Extra White, it will look dirty, but on its own it's a white trim color that you can't go wrong with.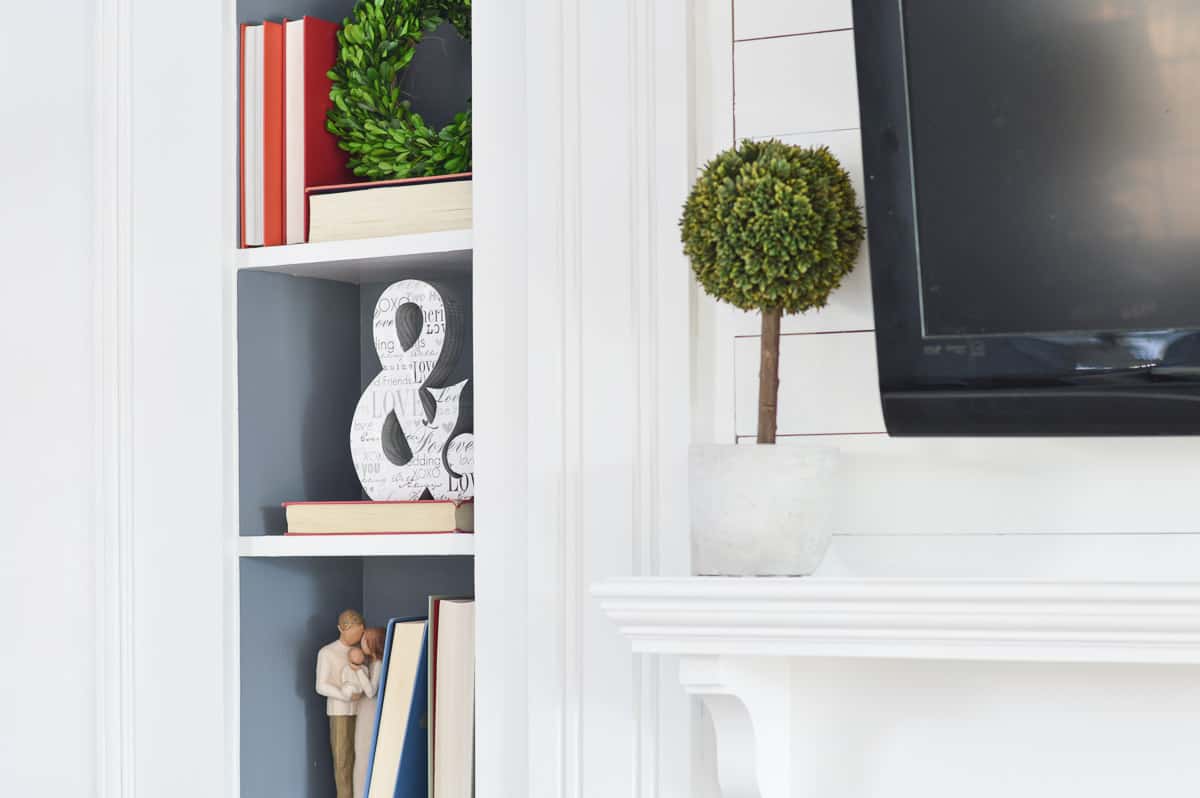 In fact, in person, Decorator's White really has no undertone and works incredibly well alongside both cool and warm wall paint colors. This white works wonderfully with gray walls but will really work anywhere!
Simply White
Another very popular white, especially for cabinet doors is Benjamin Moore's Simply White. This is decidedly warmer with a slight yellow undertone that makes it warmer (creamier) than your basic white.
If you have darker rooms, this may be too creamy. You can see on the walls in the photo below, that it's quite creamy. With warm incandescent light added at dark, it's extremely creamy. You've been warned!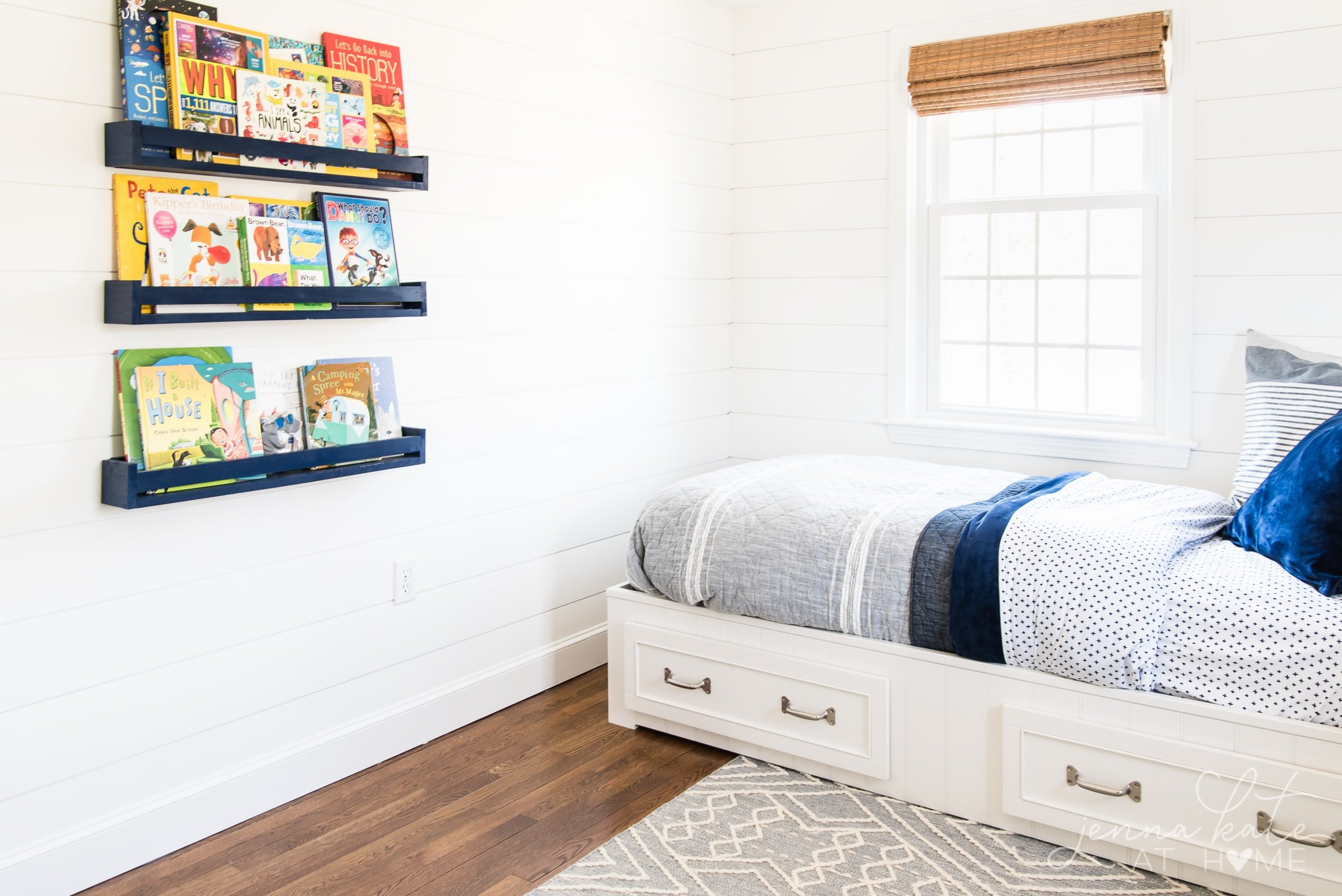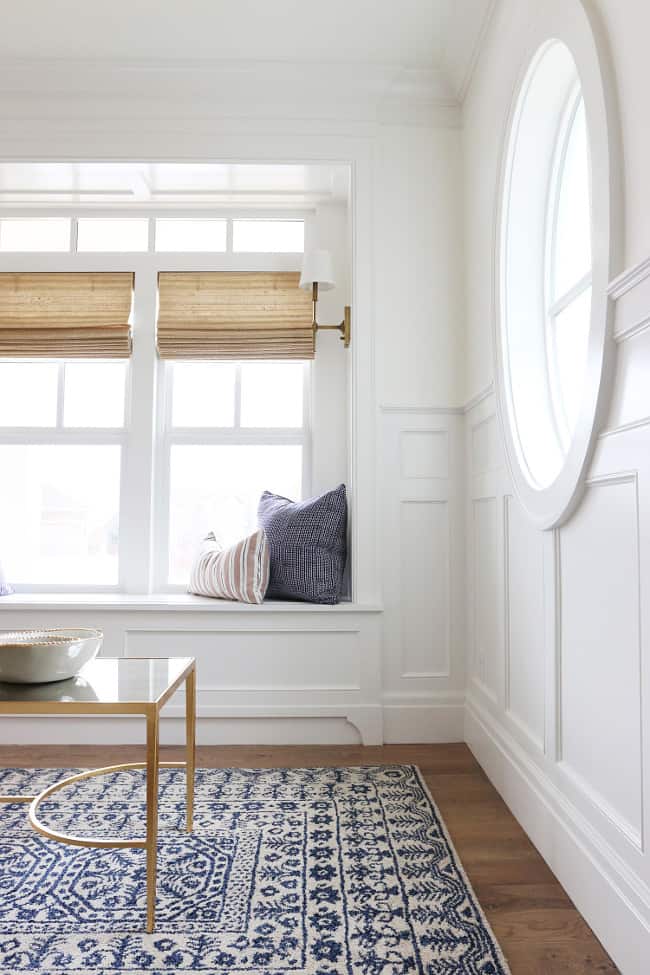 The warmer undertone is more apparent when painted on walls in a matte finish and much less likely to appear when using a satin or semi-gloss sheen on trim and doors.
If you have a lot of northern exposure or want to counteract a lot of cool colors, this may be a good choice for you.
Super White
This guy is white. Very white. It's pretty neutral with no real undertone. If you want a bright white that doesn't lean towards either cool or gray, this is a very safe choice!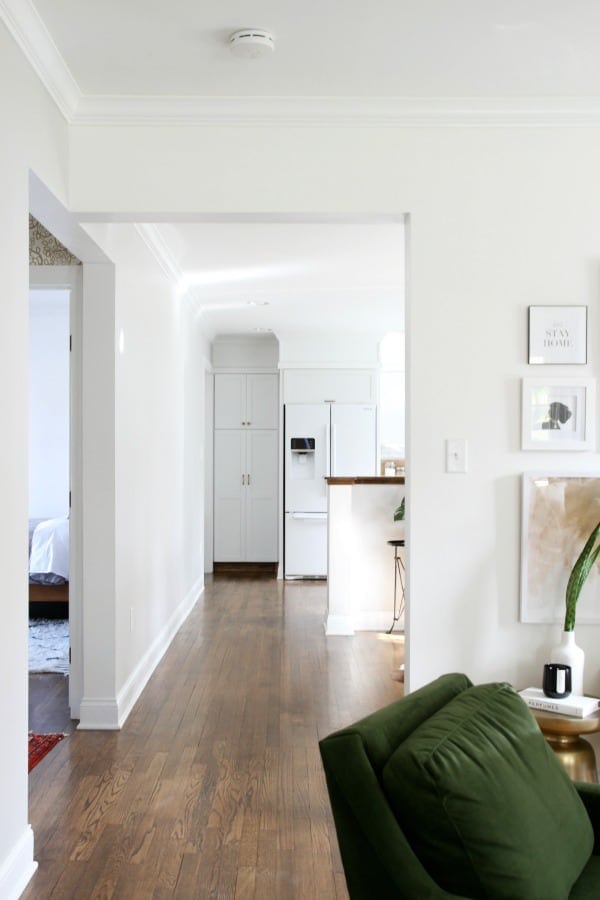 If you're trying to match existing trim paint that's probably just an off-the-shelf white, this is probably a safe bet, too!
The Best Sherwin Williams White Paint Colors
Pure White
Pure White is an incredibly popular color for trim since it works well alongside all paint colors. It's a neutral white that doesn't feel stark or cold. In fact, it's one of the most popular white paint colors for both walls and trim.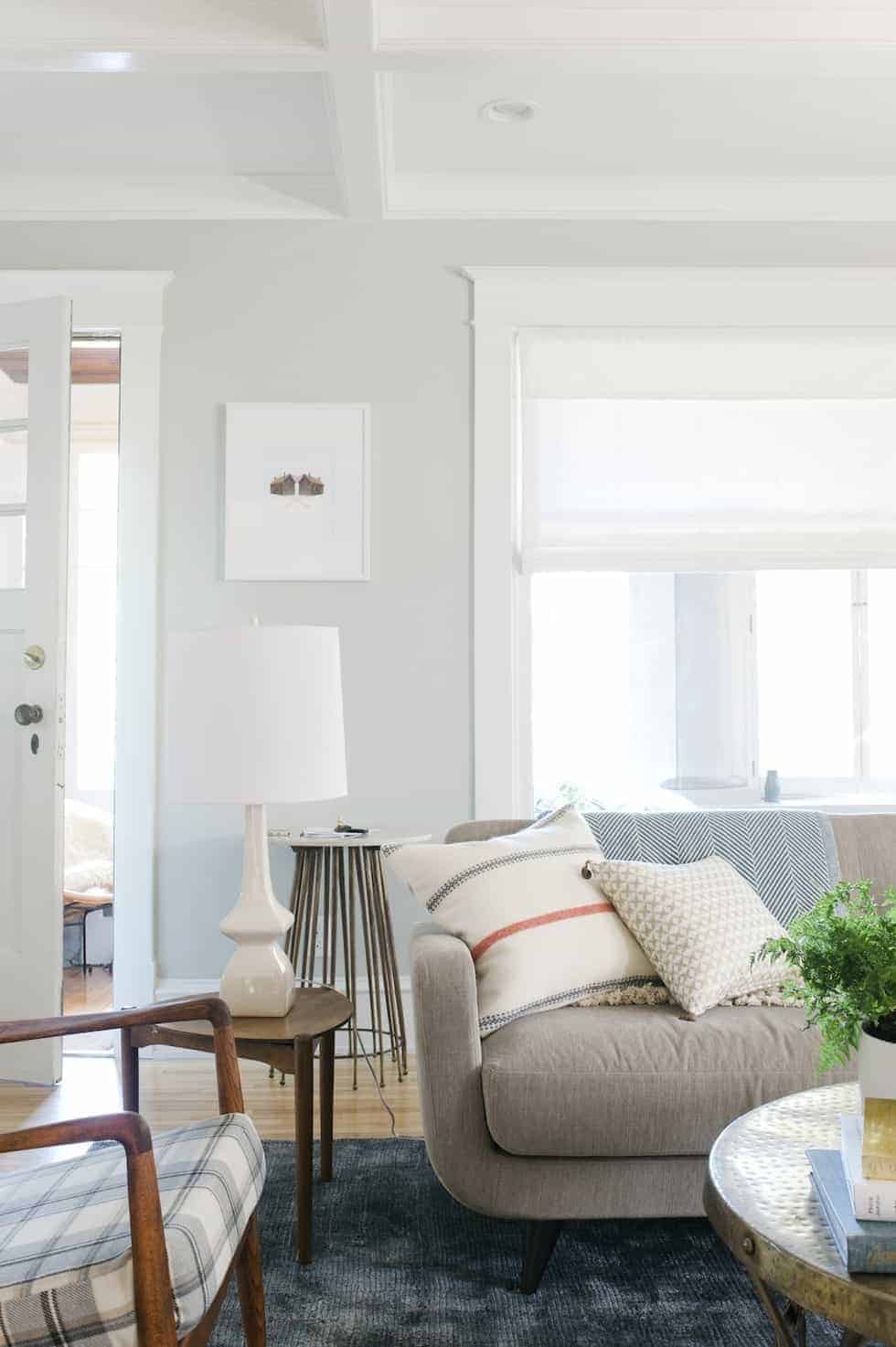 It's very similar to Benjamin Moore's Decorator's White in that it has the tiniest bit of gray but it doesn't read cool at all, just a nice white with minimal undertones.
Extra White
Any time a color is called "extra" white, there's usually a blue undertone that will give it that super super white effect. Extra White can read a little cold in a north facing room but will be really bright and clean in rooms with warmer light. I've never seen it lean into the blue – thankfully – and I'm pretty confident in saying you won't either. However, if you don't want a stark white, this may not be the choice for you.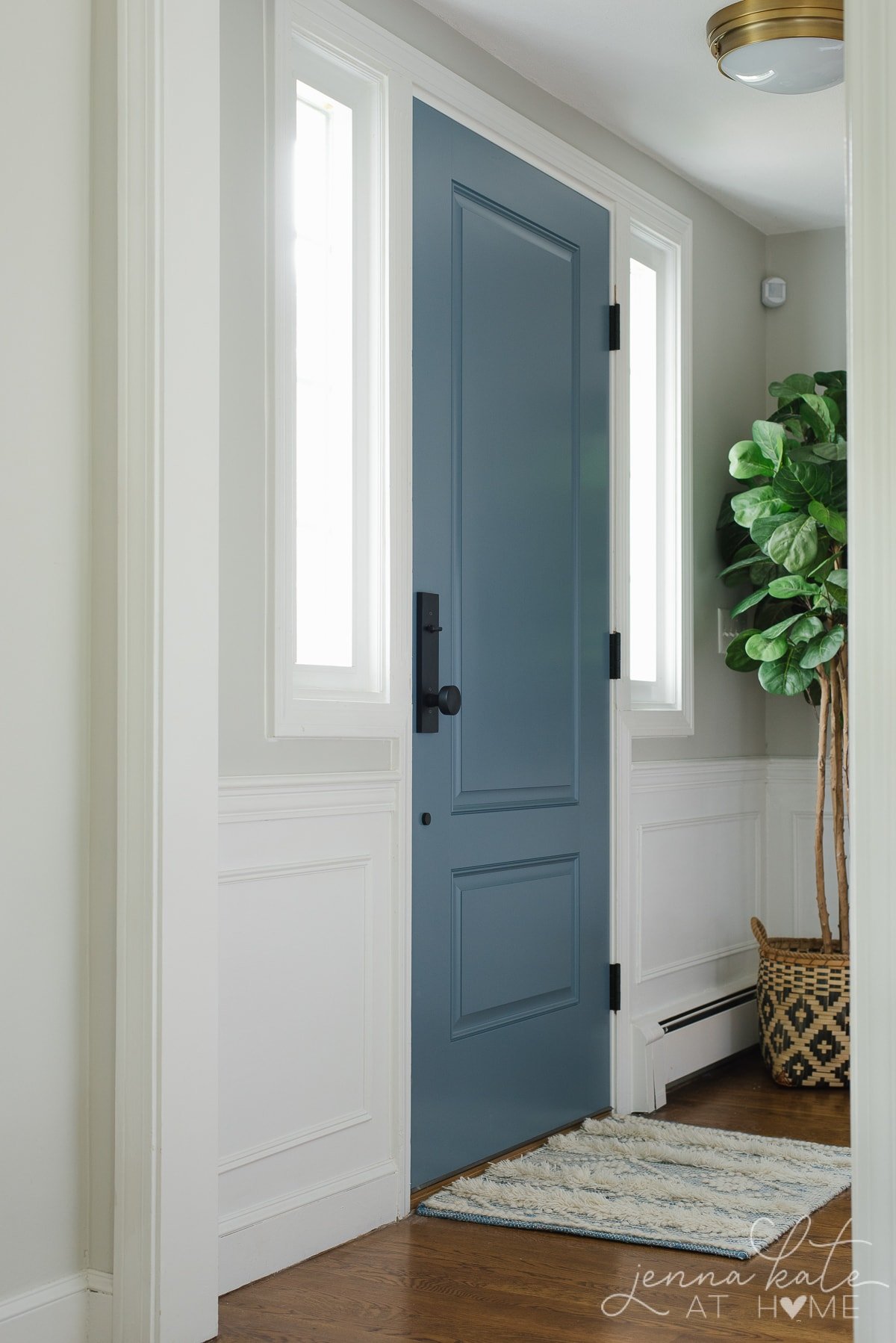 I'm slowly repainting all the trim, doors and millwork in my home with this really bright shade of white, and I'm really loving it. It's definitely a bright, so if you're looking for something softer, then SW Pure White is a safer bet for you.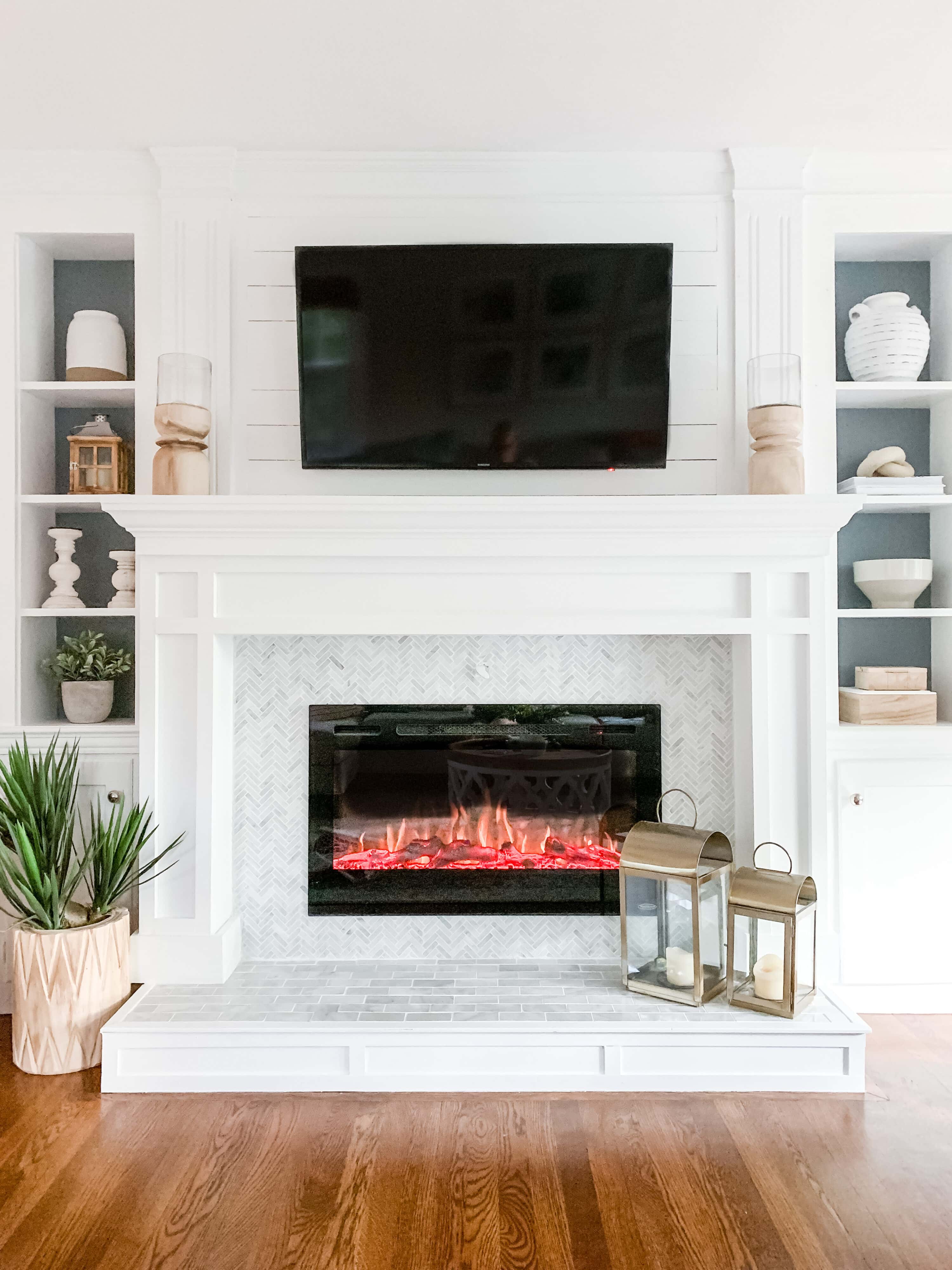 Sherwin Williams High Reflective White
High Reflective White is Sherwin Williams' whitest white. With an LRV of 94, it's very close to being pure white. It has just the tiniest drop of warmth, so even though it's crazy white, it doesn't feel as stark as Extra White, despite being considerably brighter!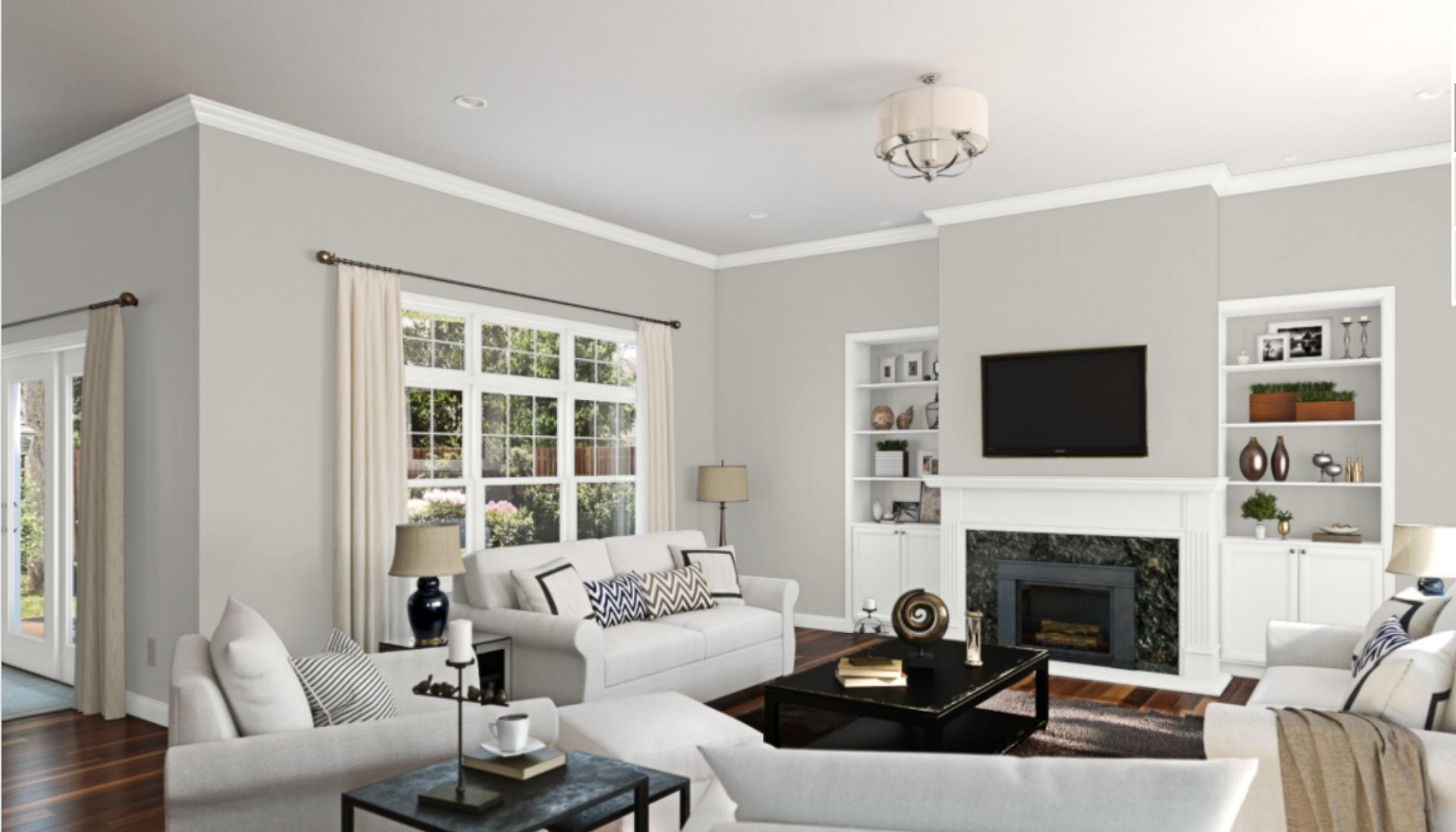 High Reflective White is, for some reason, not available at all Sherwin Williams stores. So make sure you call ahead and verify before setting your heart on it!
A Note on Color Matching
I'm a big proponent of color matching. If you only have a Benjamin Moore Store nearby but want a Sherwin Williams color, they will color match it for you. And vice versa.
However, I do not recommend color matching white paint. The base formula, the "white" that the paint formula starts with varies greatly between the two brands. Sherwin Williams' whites are much whiter, so mixing and matching between the two will not get you an accurate result. Other paint colors come out just fine (I've done it with tons of grays and blues with great success), but don't color match the whites!
What Type of Paint To Use For Trim
Now that you know my favorite white paint colors for baseboard and trim, you may we wondering what type of paint to use. You actually have a few options. You can pick standard off-the-shelf paint like you would use on your walls or choose a hardier enamel finish.
What is The Best Sheen For Trim?
On a final note, let me briefly mention paint sheen. In the past trim was always painted semi-gloss. Personally? I think that a satin sheen is the best for trim, baseboards and doors. I used satin when we repainted our home and it has made such a difference.
Why? Well, it looks more modern for one. But the most important reason is that in an older home, where the trim needs to be spackled and fixed up a bit before it's painted, a satin finish hides imperfections MUCH better than semi-gloss. So in the end you get a much more uniform looking finish, which is of course what we all want :-)
How To Pick White Paint For Walls and Trim
If you are planning on painting both your walls and trim white, I highly recommend picking one shade of white for both. If you don't, you are going to end up with walls that look dirty because the gray undertone is suddenly apparent, or trim that looks yellow because agains the whiter walls, the yellow undertone is brought out.
Pick one shade of paint (I personally recommend Sherwin Williams Pure White) and use two different sheens – matte or eggshell for the walls, and satin or semi-gloss for the trim. The difference in sheen will mean the trim is more reflective, and it will look brighter than the walls. But because they are the same color, you won't have to deal with unwanted undertones.
Don't Forget To Always Use Real Paint Samples!
Don't forget – no matter what you've read or photos you've seen online, it's really important to sample paint colors in your home before committing!
Samplize provides real paint samples that are easy to move around your home, and cheaper than buying a gazillion paint pots! It's the only way I buy paint samples.
Are you ready to pick the perfect white paint color for your trim? I can't way to see how beautiful your room looks, so be sure to tag me on Instagram!