Sherwin Williams Extra White (SW-7006)
Sherwin Williams Extra White is my go-to for a bright, crisp white. It's perfect for trim, doors and cabinets.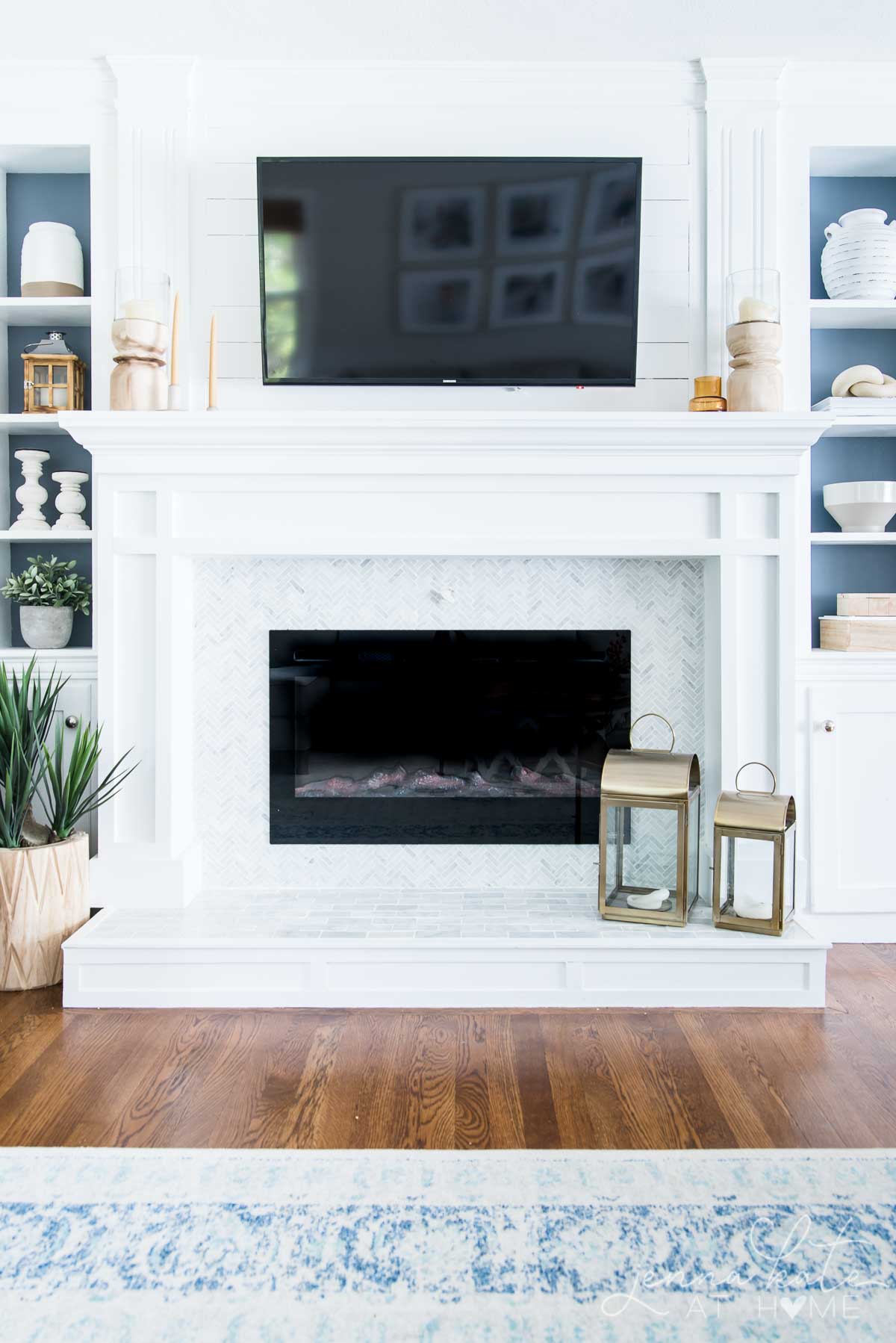 What Color is Extra White?
As the name suggests, Extra White (SW 7006) is one of Sherwin Williams' brightest whites. With an LRV of 86, it's pretty white, with only one other color, High Reflective White, is brighter (it has an LRV of 93). If you're looking for a slightly less bright white, then Pure White may be a good choice.
Sherwin Williams claims Extra White is their "truest white", which is not technically true. They do, in fact, have a whiter-white – "Highly Reflective White".
What's LRV? LRV, or Light Reflecting Value, is the number that refers to how light or dark a color is on a scale of 0-100. The closer the number is to 100, the lighter it is (white being the lightest). The closer the number is to 0, the darker it is (black).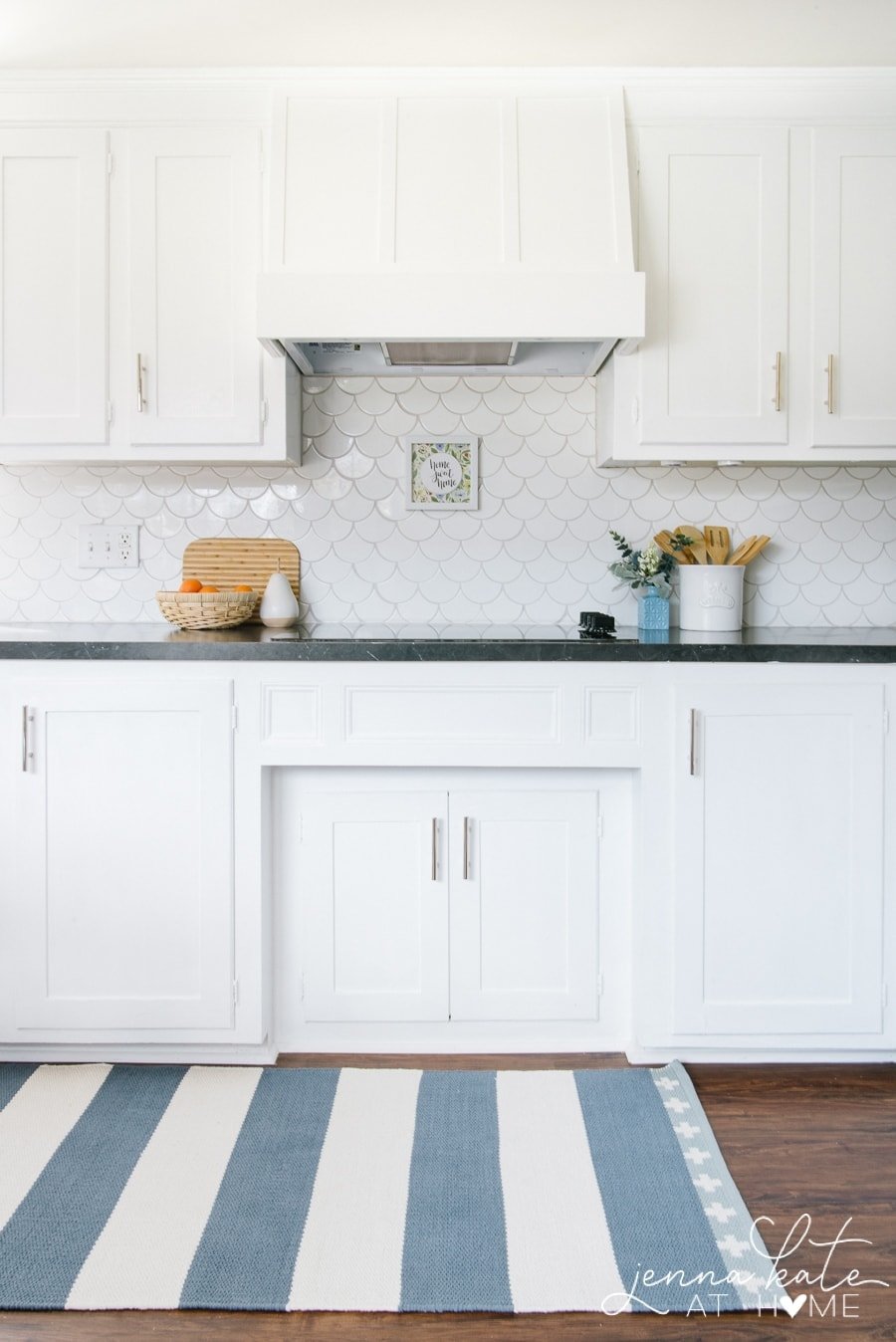 What are the Undertones of Extra White?
Extra White is a very bright white with a slightly cool undertone. This means it tends to favor cooler paint colors alongside it (it looks great with blue and grays).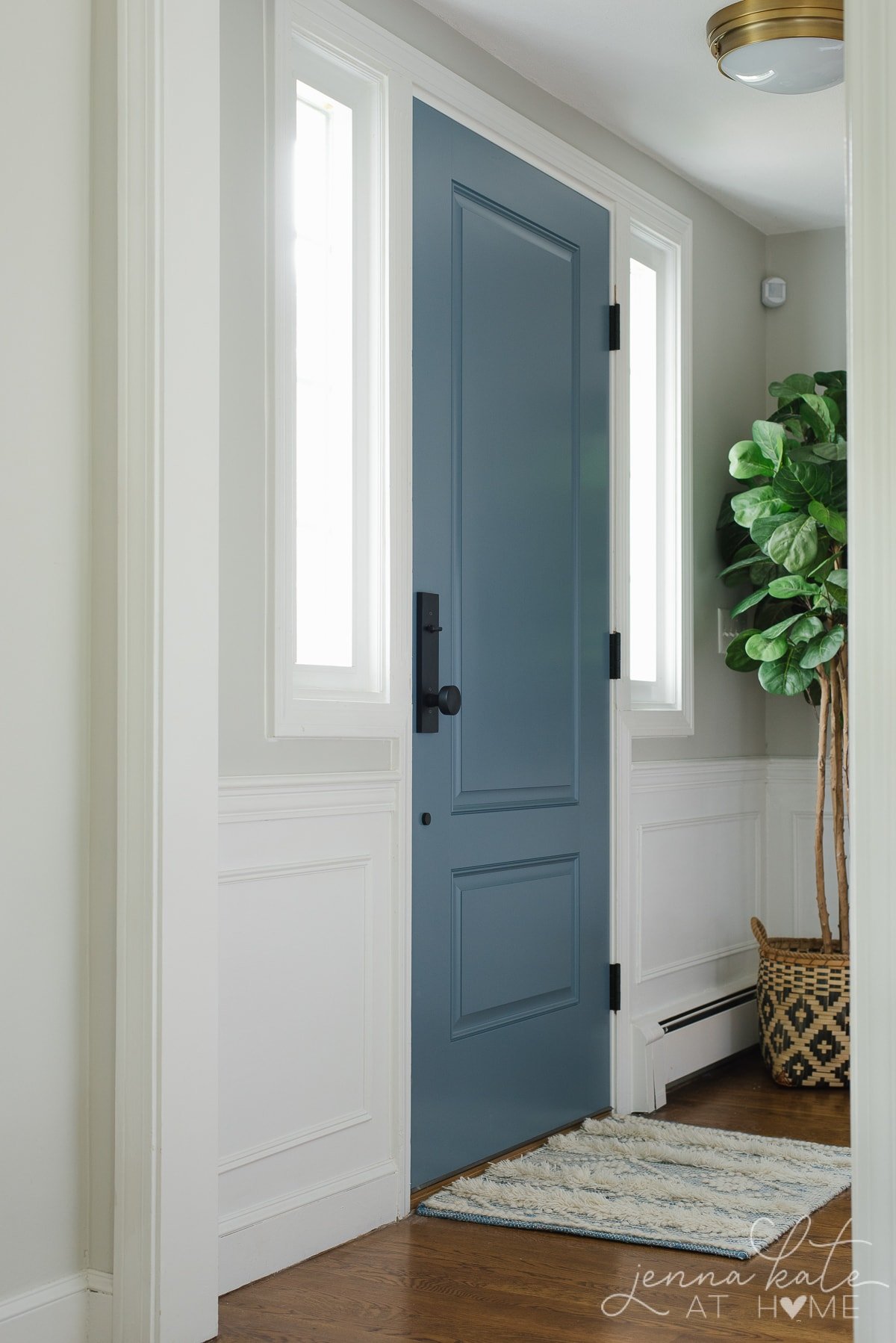 Where to Use Extra White
Extra White is most commonly used for trim and ceilings, but I have seen it used as a wall color, too.
I am slowly transitioning all the trim in my own home from Benjamin Moore's Decorator's White to Extra White and I love it. It is so clean and fresh, and makes every room feel bigger, brighter and more modern.
While we haven't started repainting our ceilings yet, when we do, they will all be Extra White, too. My hope is that the brighter color will help make our low-height ceilings feel a bit higher.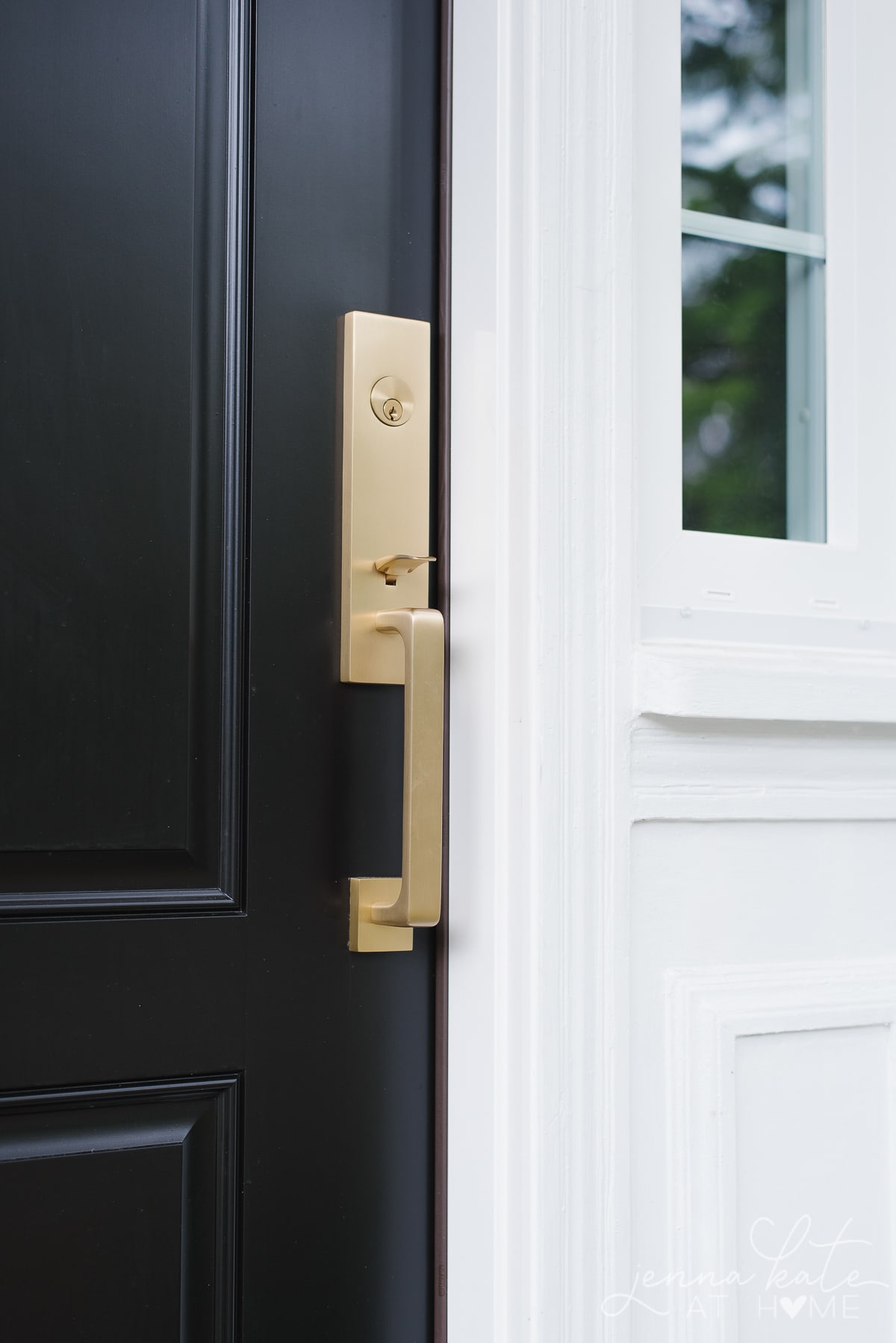 RELATED: The Best Paint Colors For Front Doors
Extra White is also a great exterior paint color. While our siding came in a factory-finish white, Extra White is a perfect match (I know because I painted the trim around the front door and it matches perfectly!).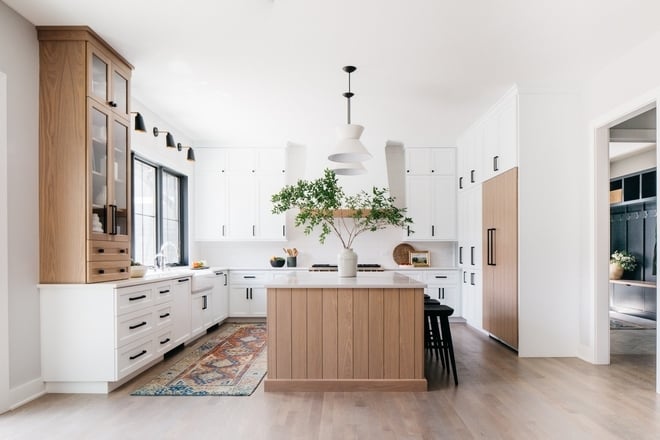 Extra White vs Pure White
Extra White is only a bit brighter than Pure White, with an LRV of (86), although it comes across as brighter because it's purer white, with a slight blue undertone. Pure White, on the other hand, has an LRV of 84. It does not come across as a really bright, stark white (LRV of 84) It has just enough softness to it (thanks to that little drop of gray) to stop it being in-your-face. This makes it a really great white to use anywhere, no matter the light.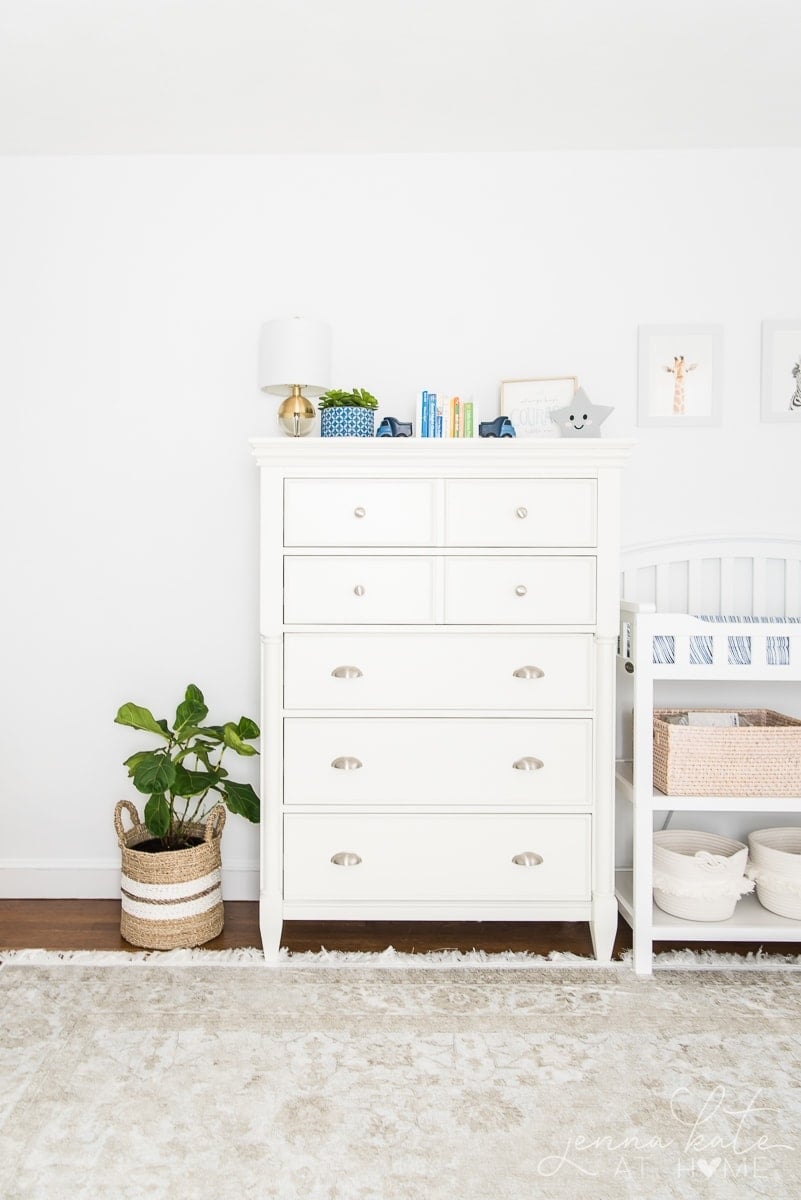 Final Thoughts
If you are looking for a bright and modern white, then Sherwin Williams Extra White delivers that. If you are worried that it may come across a little stark, then try SW Pure White instead, as its a white that seems to work in every space.
Don't Forget…
Don't forget – no matter what you've read or photos you've seen online, it's really important to sample paint colors in your home before committing!
Samplize provides real paint samples that are easy to move around your home, and cheaper than buying a gazillion paint pots! It's the only way I buy paint samples.
[jkah-related title="other posts you may like" posts="16050,25927,25412,25127″]