Best Sherwin Williams Colors For North Facing Rooms
Finding a suitable color for a north facing room is not without its challenges. North facing rooms have grayish, cool light, meaning shades of gray can become victim to blue undertones.
For this reason, it's important to ensure that north facing rooms either have a lot of natural light, or make up for the lack of light with extra artificial lighting.
If you're not looking for your room to feel cold and lifeless, it's important to choose a color which has a warm undertone to counteract any cool undertones (like blue or purple) that will really increase that cold look.
Neutral paint colors will lighten the room, but you also need to understand a few key ideas.
First You Need to Understand Why Your Room Is Dark
Understanding why your room is dark is an important first step in deciding the best paint color and whether other elements will have to first be changed in order to achieve an overall brighter look.
This may mean more artificial light is needed, or lighter toned colored furniture and fixtures.
Lighter colors that will reflect light back into the room are ideal to brighten up a dark room, but they need to have a slight warm undertone.
An LRV of 60 or above is ideal for darker rooms. In case you don't already know, LRV stands for Light Reflectance Value and it runs on a scale of 0 to 100, with 0 being pure black (absorbs lights) and 100 being pure white (which bounces back light, thus making the room feel brighter).
While the LRV of a paint color is a great indicator of how much light it will reflect back into the room, you need to remember that it only works when you actually have enough light coming in to actually be reflected back.
So if you have a northern exposure room and not much in the way of windows, there's only so much paint can do.
The Types of Colors That Work Best in North Facing Rooms
A green undertone paint color is is ideal for northern exposure rooms because it neutralizes cool tones in paint colors without having to add yellow.
Creamy colors also work, as long as they have a beige base to stop the yellow undertone from looking, well, too yellow.
Even if you usually prefer cool tones like grays and blues, there are versions of these paint colors that will work – grays with a taupe or brown undertone or blue-greens.
I do not recommend painting your entire room white with the thought that it's high LRV will instantly make the space brighter.
Yes, it may be brighter but more than likely in cold northern light, it will look dingy and cold. Not exactly the look or feeling we want.
I have compiled some of my absolute favorite paint shades from Sherwin Williams to help you make the most of your space and really inject some warmth and light into your north facing room.
Grays and Greiges
Accessible Beige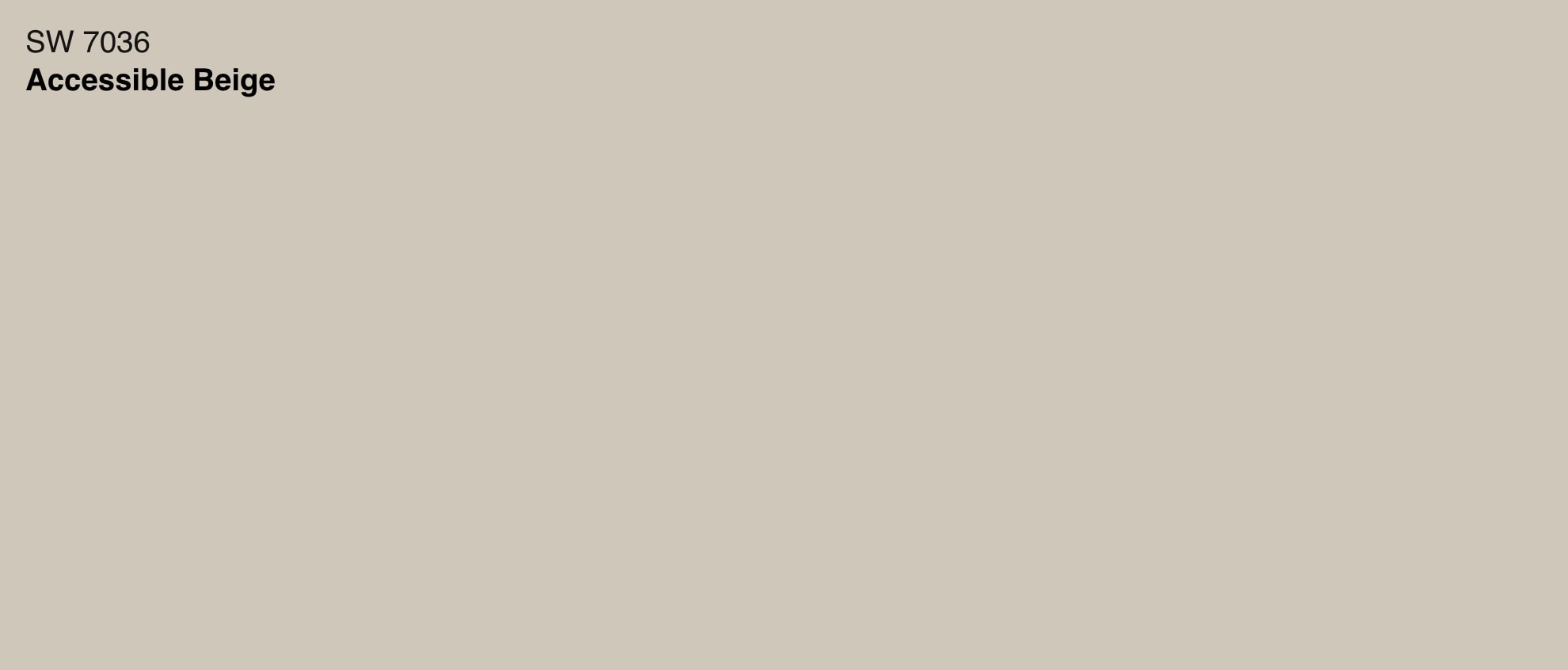 SW Accessible Beige is a greige (think beige and grey) which tends to lean slightly more to the beige side of life.
This is a beautiful contemporary greige so forget those yellow toned beiges of the 2000's. This shade will inject some life and warmth into your space while keeping it fresh and modern.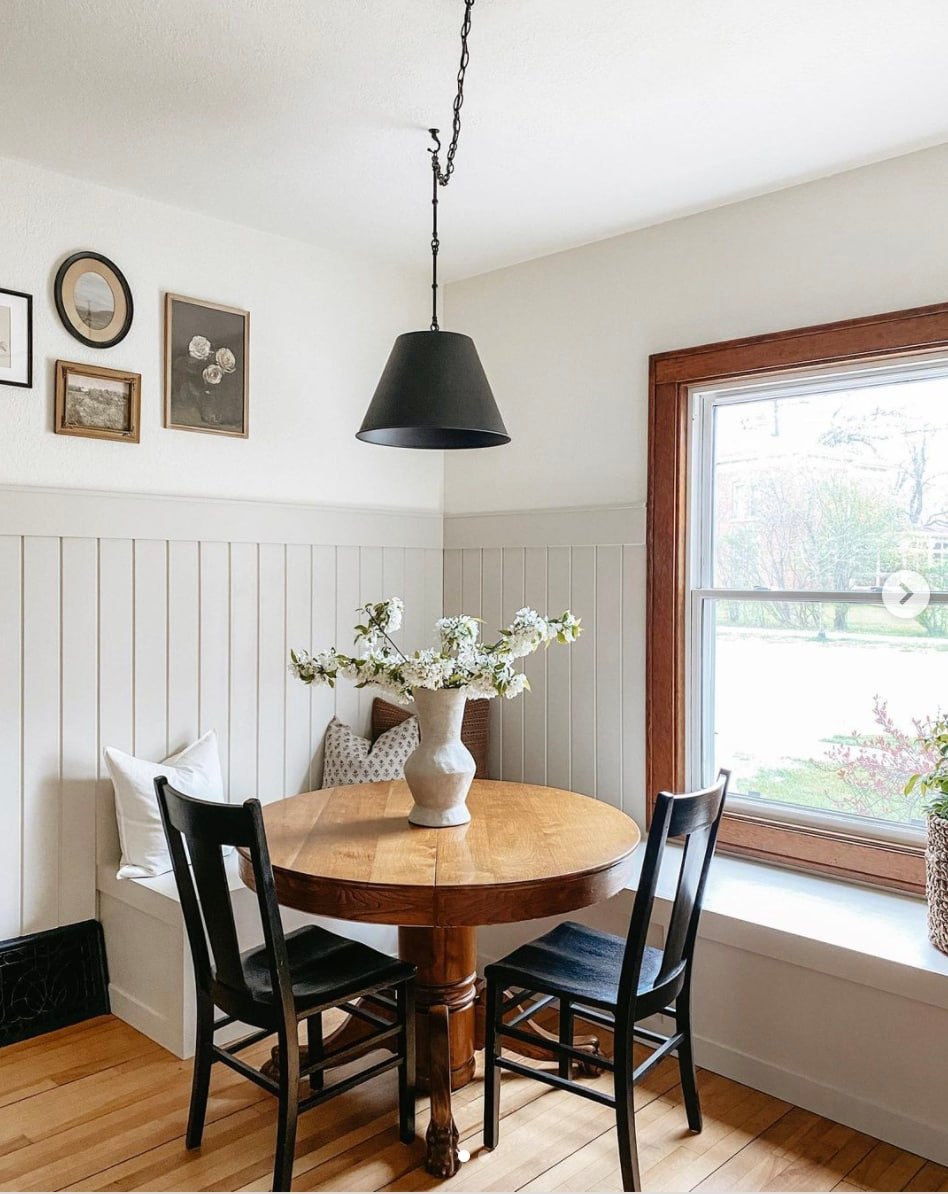 Kilim Beige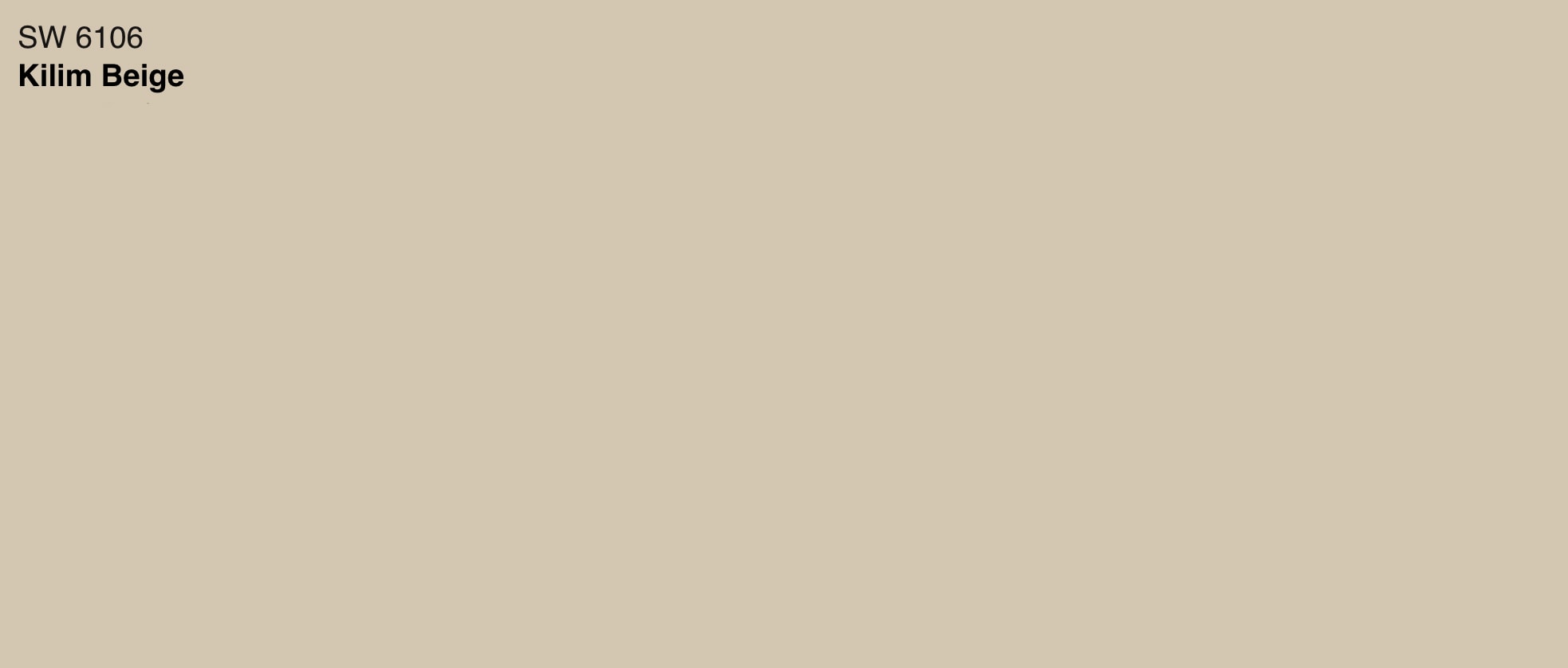 We saw in my post about 2022 home decor trends that beige is coming back strong! If you are looking to revamp and choose a trendier earth toned color for your home – this may be the perfect choice.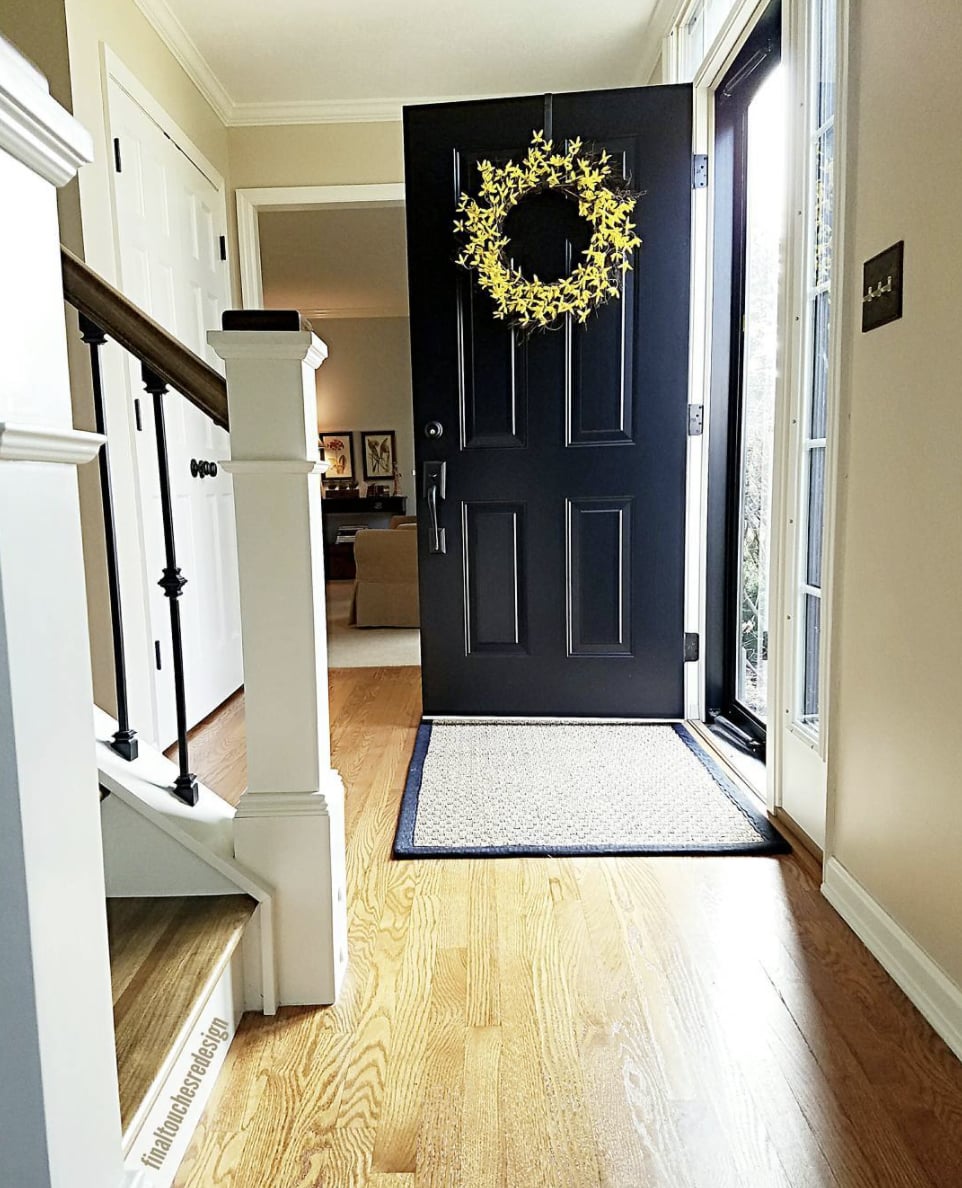 Kilim Beige is a wonderful beige with an orange/red undertone making it an excellent choice for a north facing room.
It pairs particularly well with a room decorated with earth toned furniture – so think lots of exposed wood.
Just be careful – you'll want a slight warm undertone in your trim to compliment it (Pure White is always a safe choice!)
Agreeable Gray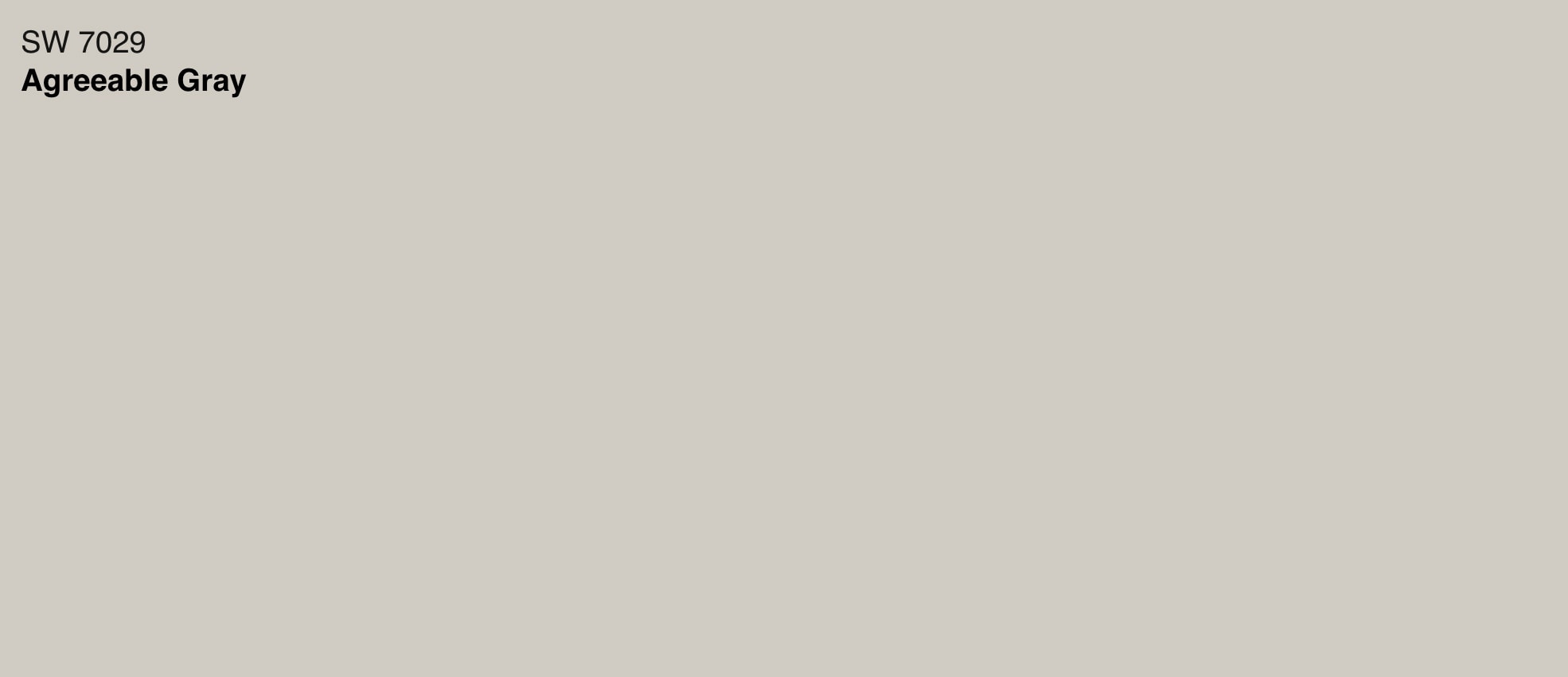 Agreeable Gray is Sherwin Williams best selling color for good reason. It's a wonderfully versatile greige with brown and purple undertones.
Agreeable Gray tends to lean a little bit more grey than beige, although it does go back and forth between the two depending on the light and furnishings in the space.
While Agreeable Grey looks cooler in tone in comparison to Accessible Beige, it is still considered a warm toned paint and will have a beautiful modern warming affect on your north facing room.
Silverpointe
If you are in the search of a gray paint color that doesn't appear cool to the bone Silverpointe may be a good choice for you.
Silverpointe is a real chameleon so this paint color will vary quite significantly depending on the artificial light you have in your room – as I always say get a swatch and try this one out in your home to see!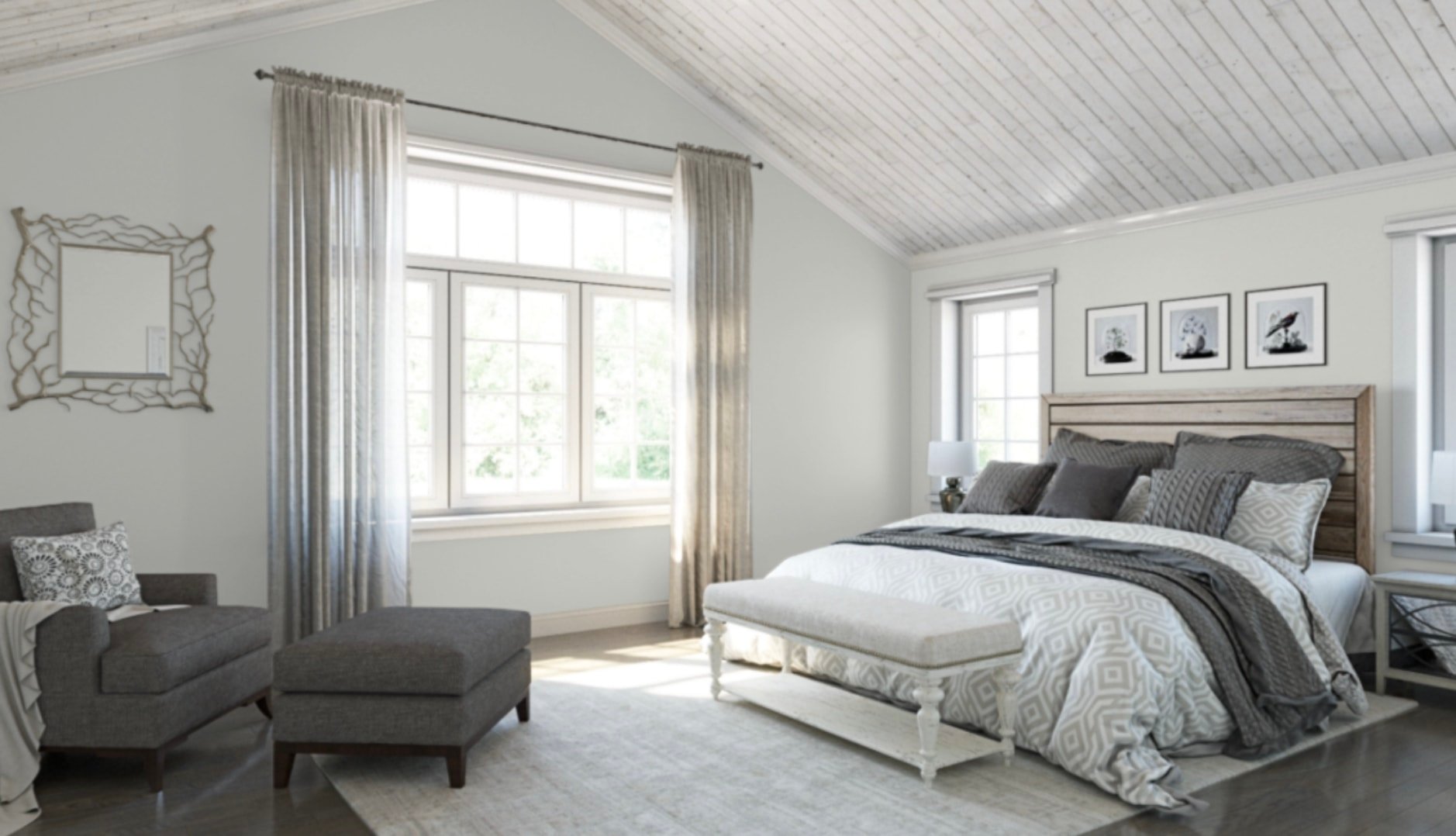 It is a beautiful green toned gray which, yes, technically is a cool toned color but has just enough green to help neutralize it.
If you have your heart set on a more cool toned gray for your north facing home, then this is your best bet. There is one thing for sure, you will need to have excellent artificial light in order to really show off this beauty!
Repose Gray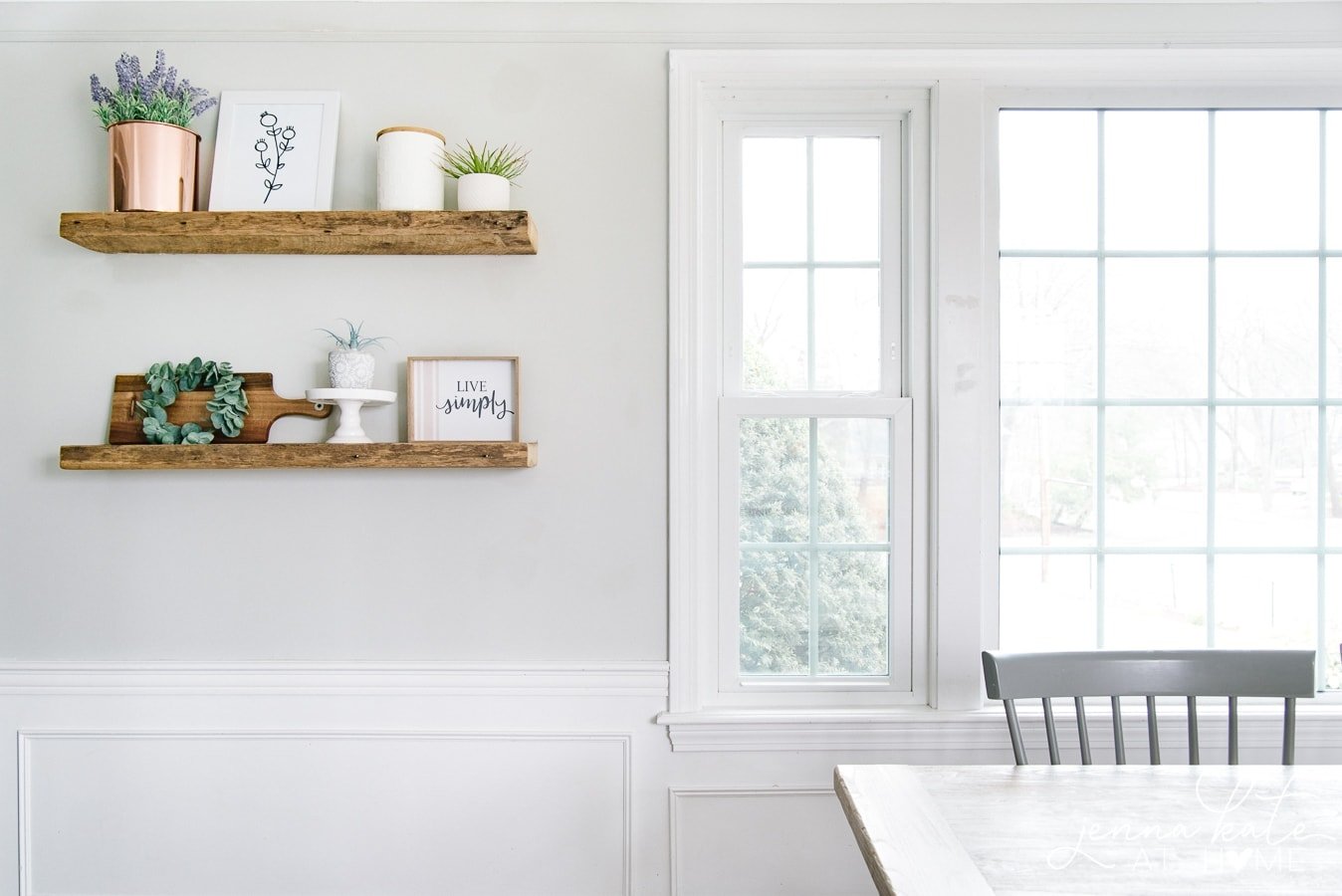 Repose Gray is one of my all time favorite gray colors, so much so I have used it extensively in my own home.
This is a wonderful warm toned gray which has a beige/taupe undertone. This is such a wonderfully versatile paint color which will look great pretty much anywhere in your home but especially help to warm up those cooler northern facing rooms.
Useful Gray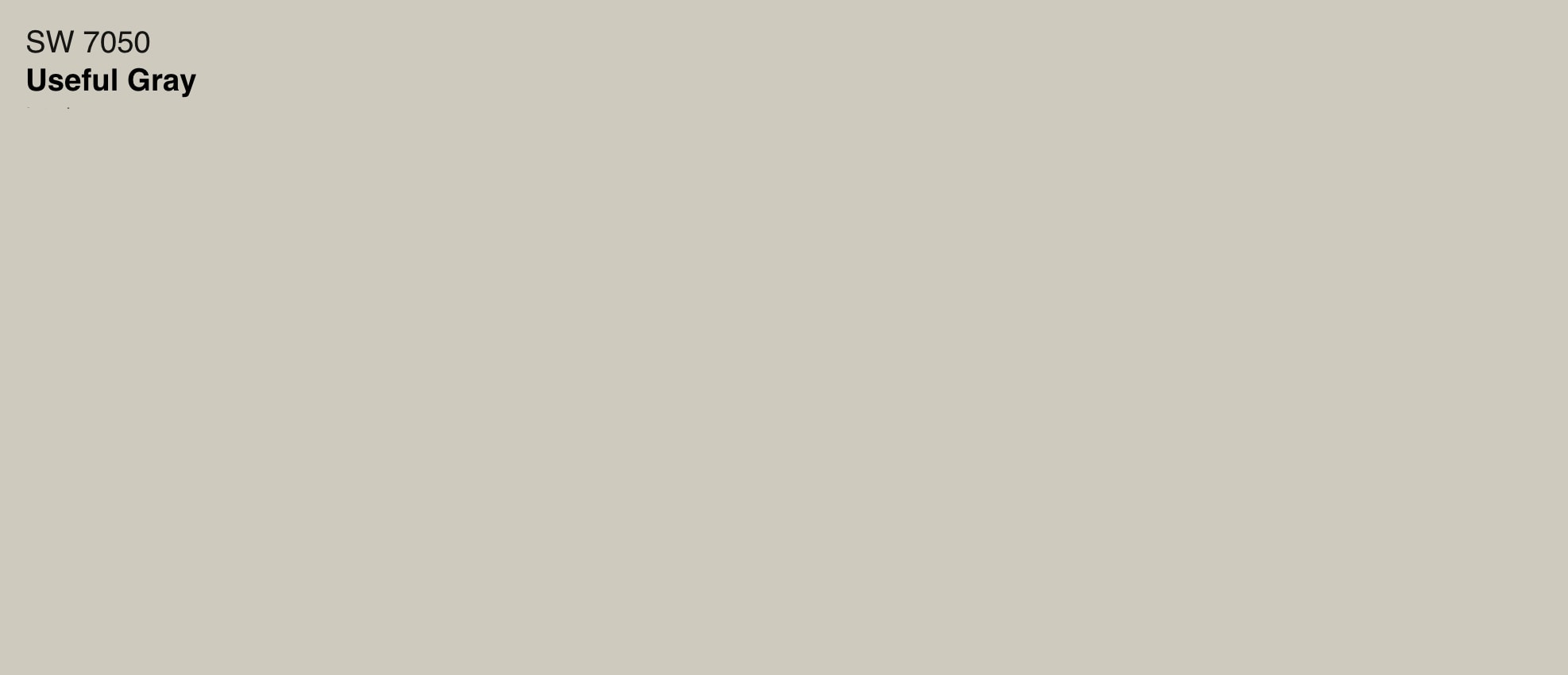 Useful gray is a timeless greige which is leaning more towards beige. It has wonderful soft warm undertones making this a great choice for a cool northern facing room.
It looks fantastic with a feature wall – expresso brown and soft warm toned white trim.
Worldly Gray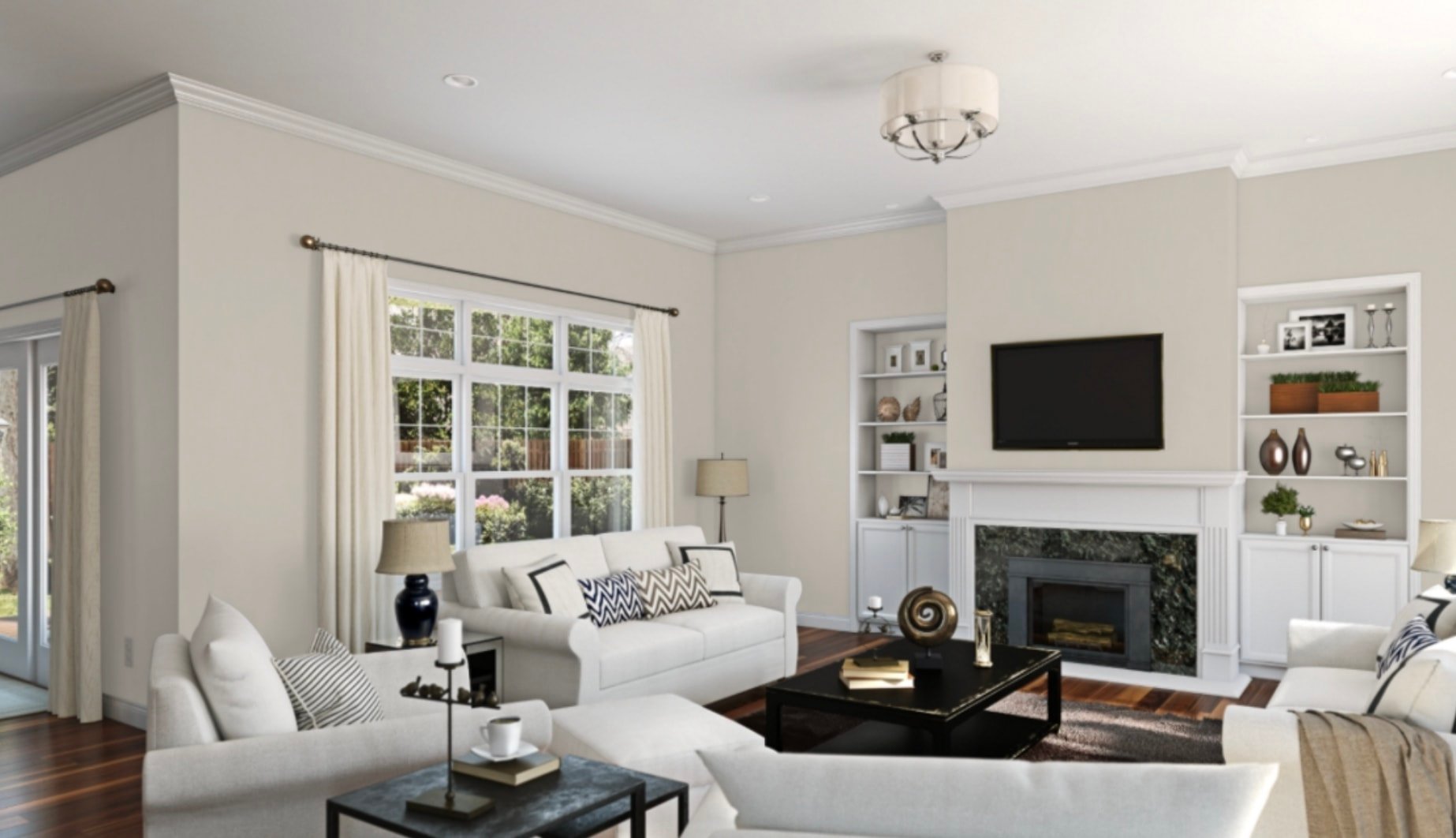 Worldly Gray is very similar to Agreeable Gray however Worldy Gray tends to pick up a tiny bit of green giving it a smoother look.
This is a wonderful option for bathrooms or kitchens which are north facing.
Popular Gray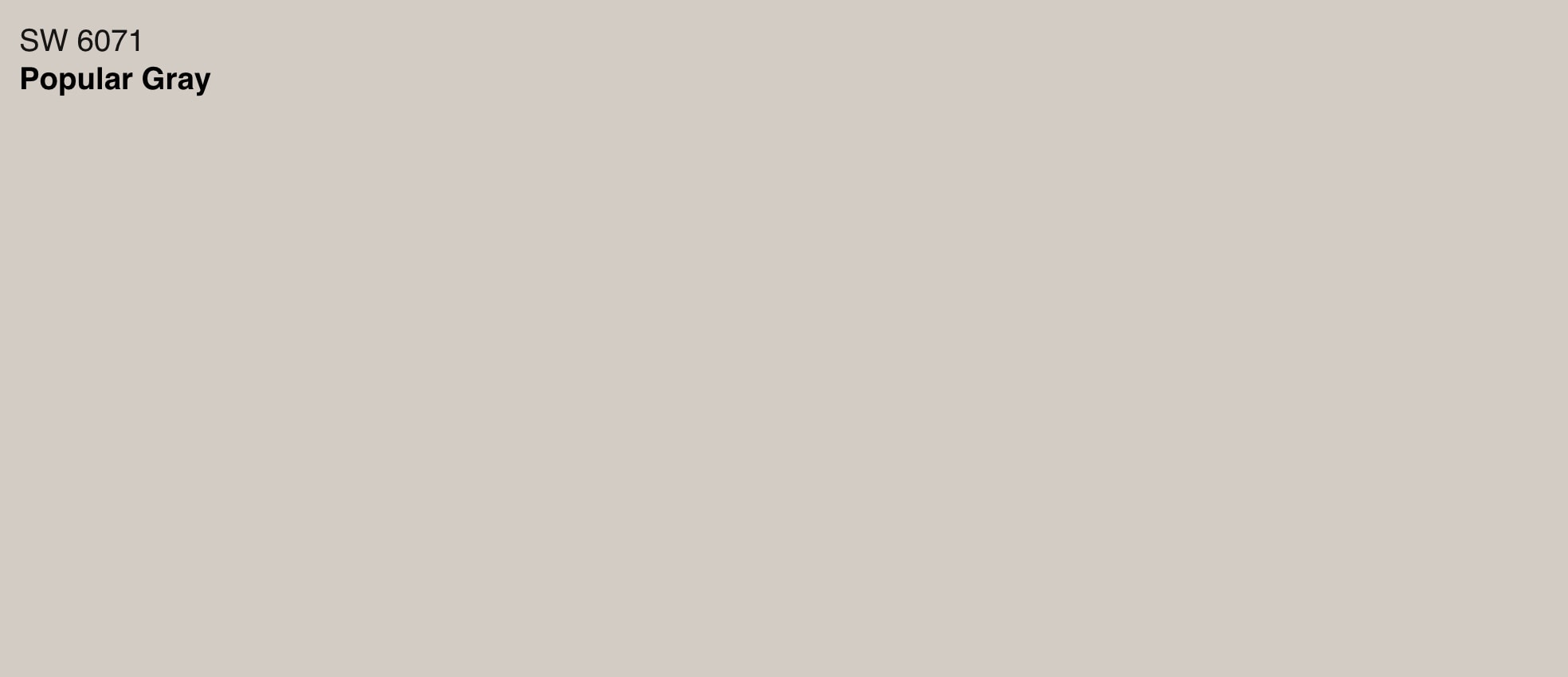 Popular Gray is a stunning greige paint color. There's not a massive amount of grey in this one – it's definitely leaning to the beige to side of things!
This warm toned beauty has some lovely pink purple undertones which make a cool northern faced a little warmer!
White, Off White and Creams
Just because whites can be tricky in a north-facing rooms, doesn't mean they can't still look beautiful when done right.
Now that you know to avoid cooler toned colors, and instead go for colors with warmth in them, it's easier to pick a shade of white that will work.
Alabaster
My personal favorite white for these situations is Sherwin Williams Alabaster (I also adore Benjamin Moore White Dove, but since this a SW post, I'm not including it).
Creamy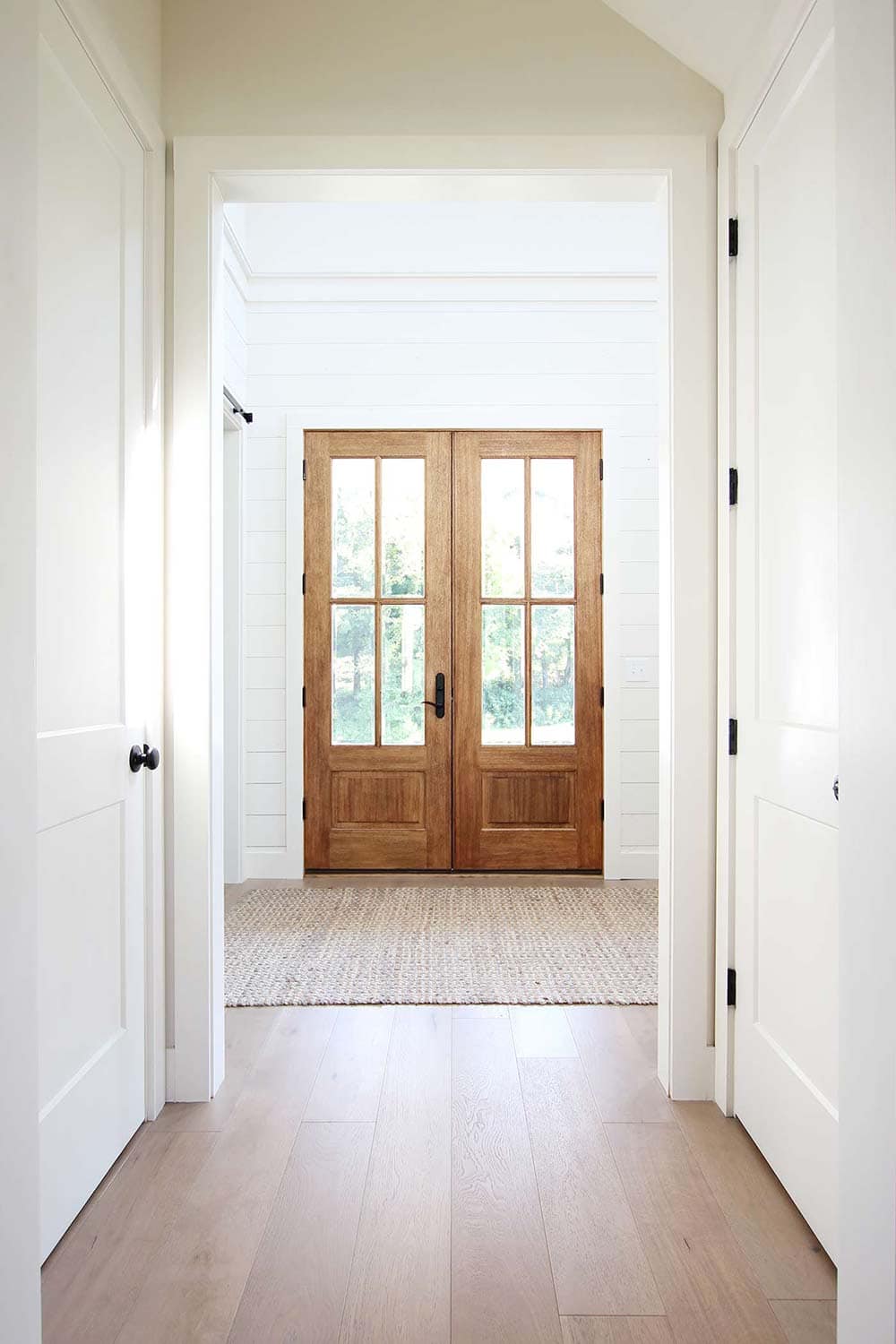 Sherwin Williams Creamy is a stunning off-white with just enough yellow to make it a cream, but also with a neutral base to not make it look day-glow yellow.
It adds wonderful softness and warmth, particularly in north facing rooms. I don't like this color as much in warmer light, but the grayish cast that northern light brings takes away the yellow edge to leave behind the perfect warm off-white.
Final Thoughts
To sum it up, warm colors will balance out northern exposure rooms. Avoid blue and purple undertones, and instead look for colors with beige, taupe, yellow/green or neutral yellow/beige undertones.
I hope you have enjoyed my pick of some of the best (and of course, my favorite) Sherwin Williams paint colors for north facing rooms.
I think you'll agree there are some beautiful modern paint colors to choose from which will inject some warmth into your space.
Don't Forget…
Don't forget – no matter what you've read or photos you've seen online, it's really important to sample paint colors in your home before committing!
Samplize provides real paint samples that are easy to move around your home, and cheaper than buying a gazillion paint pots! It's the only way I buy paint samples.
And as always, have fun decorating!