Best Paint Colors For Selling a House in 2023
Are you planning on selling your home in 2023? Choosing the right paint colors that appeal to buyers can make a big difference in the perceived value of your home and ensure that it sells quickly.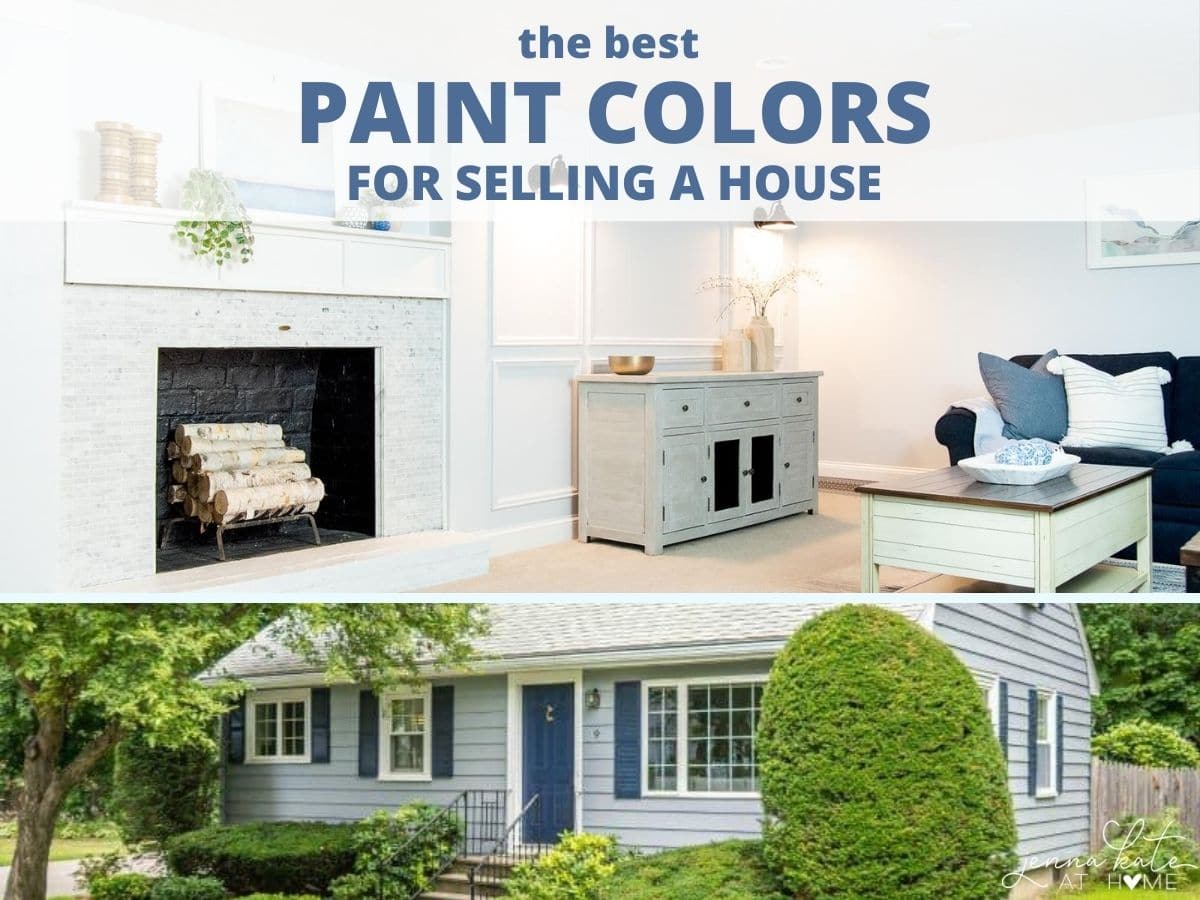 Getting Ready to Sell
No matter what your decor style is, one thing holds true when you're trying to sell your house – it's not about you.
Decluttering your home, removing family photos and ensuring a neutral, light and bright color palette throughout will go a long way to helping your house sell. Top of your list as you go about these tasks should be to figure out the best paint colors when selling your house.
And I can tell you that neutral paint colors are by the best choice.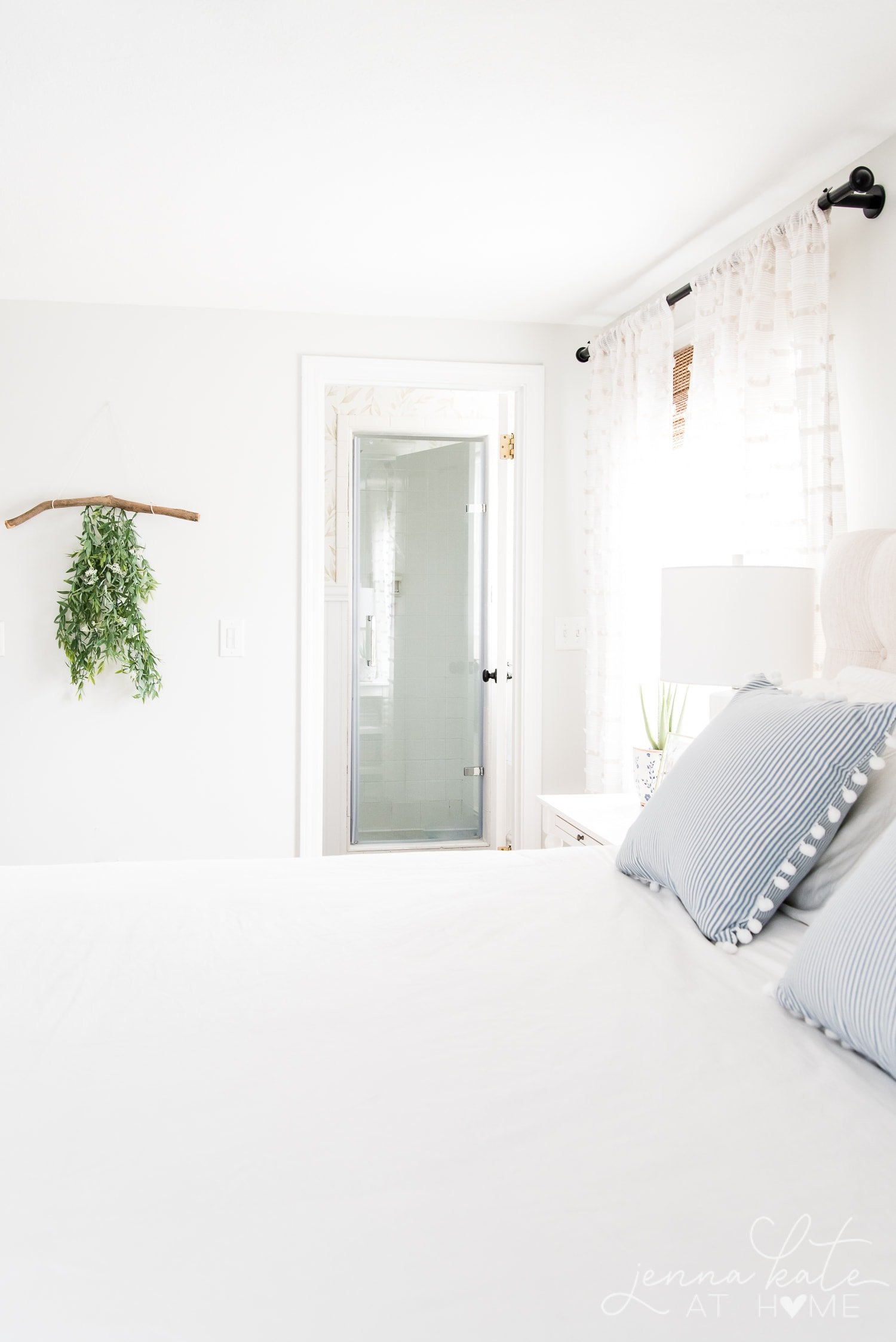 Why? Because buyers want to be able to picture themselves in your house. Neutral colors don't offend and are kind to the senses. They offer a neutral backdrop so that the potential buyers can visualize their belongings in your home.
Neutral colors (done right!) are also light, bright and welcoming – three adjectives that will be go a long way to helping your house sell.
While some people will still want to repaint to suit their own tastes, many new homeowners won't be able to afford to repaint quite yet. Keeping the walls a light color ensure that their furniture and existing decor items will more than likely work in their new home.
Home Staging Paint Colors 2023
The paint colors you should choose should be a simple palette of gray or greige. In the past few years, the trends leaned towards cooler grays but in 2023, many homeowners are opting for slightly warmer grays or "greige" paint colors. These warmer neutrals keep the walls warm while still maintaining the light and bright feeling.
You may have noticed a trend in interior design towards white walls but most home stagers and decorators (myself included) will caution against this.
White can be sterile and not at all inviting unless the color is spot-on. White paint colors have many undertones and you could really do your home a dis-service if you pick the wrong shade.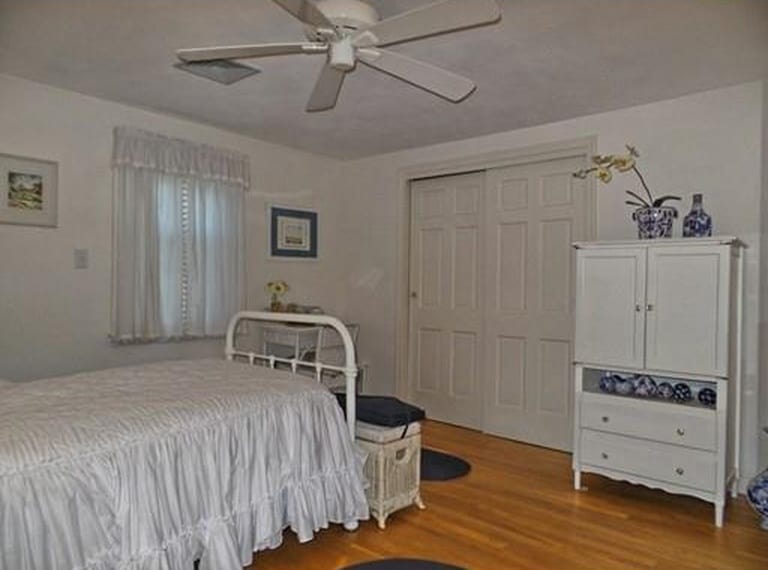 In fact, when we bought our home back in 2015, it was painted floor to ceiling in an off-white paint color. It felt dark, dingy and cold. It sat on the market for months before we viewed it – luckily I can see past what's on the walls, but many potential buyers can't.
In the early 2000's, beige was a trendy wall color. Now it is seen as boring and dated, so it's best to stay away from that, too. Greige paint colors (a mix of gray + beige) are much more favorable, modern and inviting.
How Many Paint Colors To Choose?
If your home is mostly open plan, I suggest picking one color for the walls and one shade of white for the trim and painting the entire space. This creates a unified and cohesive feel whic is important when considering resale value.
Not only that, but it will work out a bit cheaper since you can buy the paint in bulk.
Any room that is behind a door, such as bathrooms, offices, bedrooms and kids' rooms can be painted a different shade if you wish. Bathrooms in particular do well with a soft blue-gray paint color as it invokes a serene, spa-like feeling.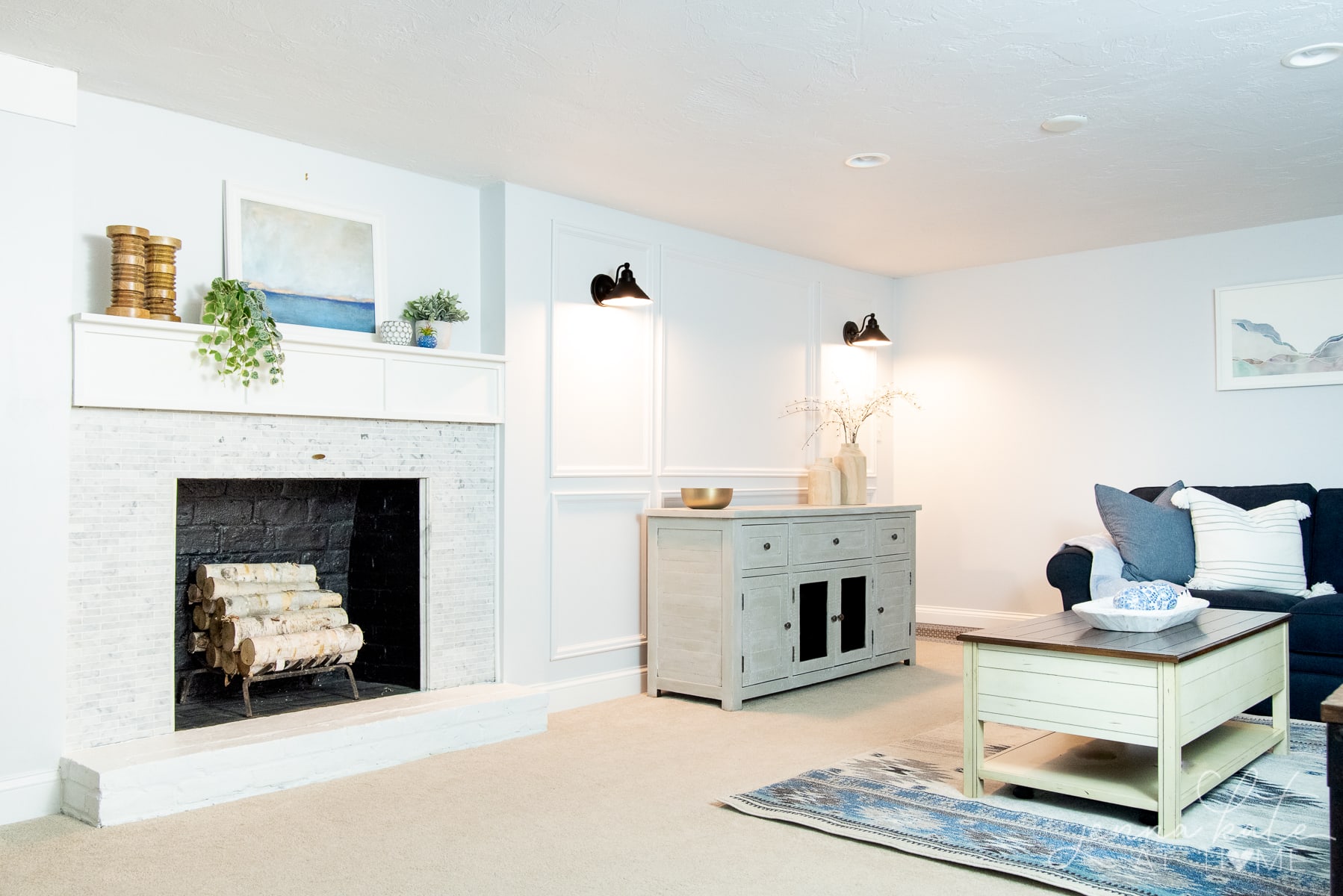 If you are also staging your home to sell, keep decor and accessories minimal. Blue is a color that is universally like by both men and women and is a great choice for adding a pop of color in the form of throw pillows and decorative accents.
The Best Shades of Paint For Staging A Home To Sell
Grays and Greiges
Sherwin Williams Agreeable Gray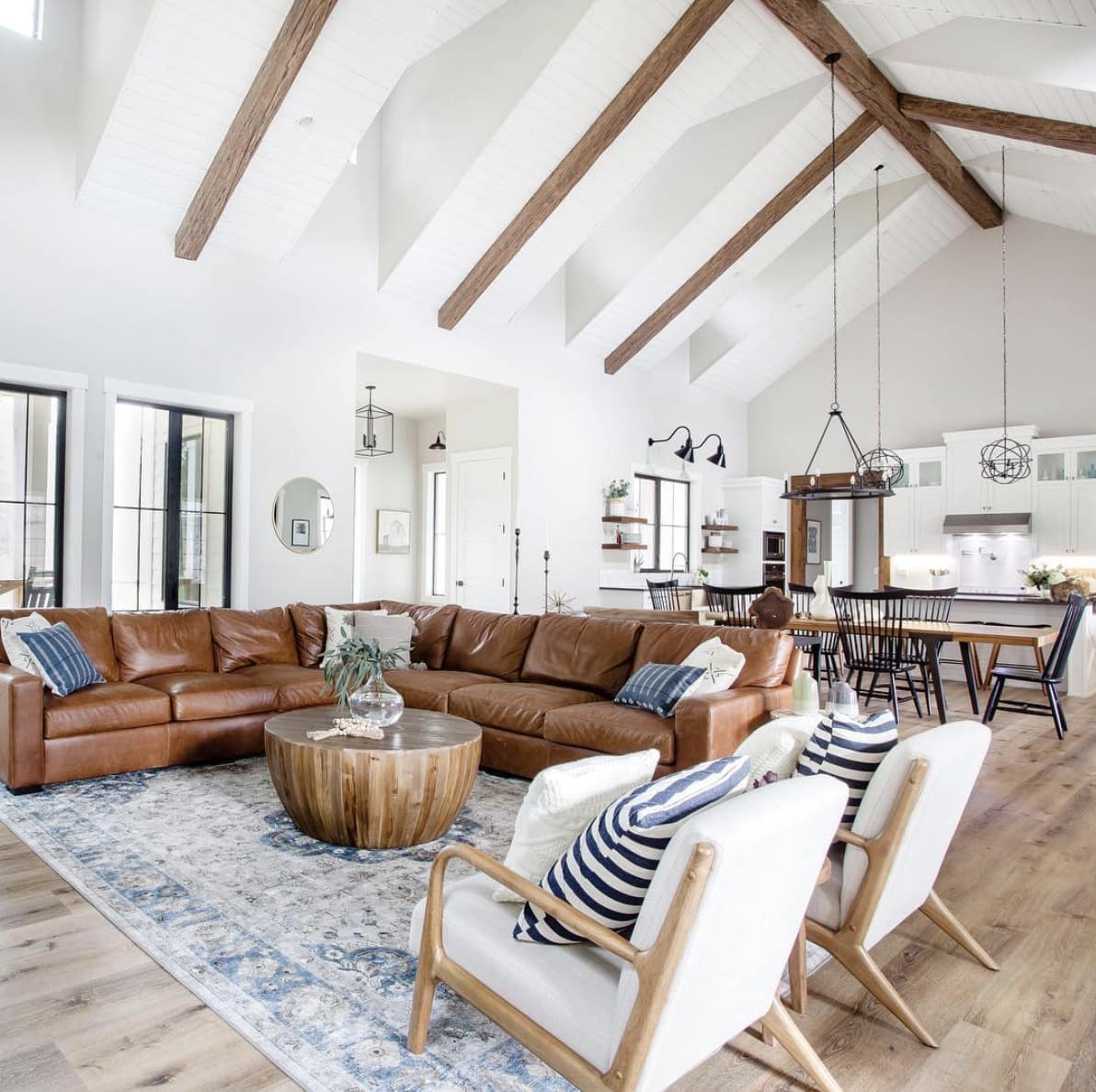 Currently one of the most popular paint colors, Agreeable Gray looks more gray in some light and more of a greige in others. It has barely any unwanted undertones and works wonderfully for an open floor plan. It is considered the perfect neutral by many home stagers.
Its warmth means that it works with both light floors and darker floors, and all types of furniture and decor styles.
Sherwin Williams Repose Gray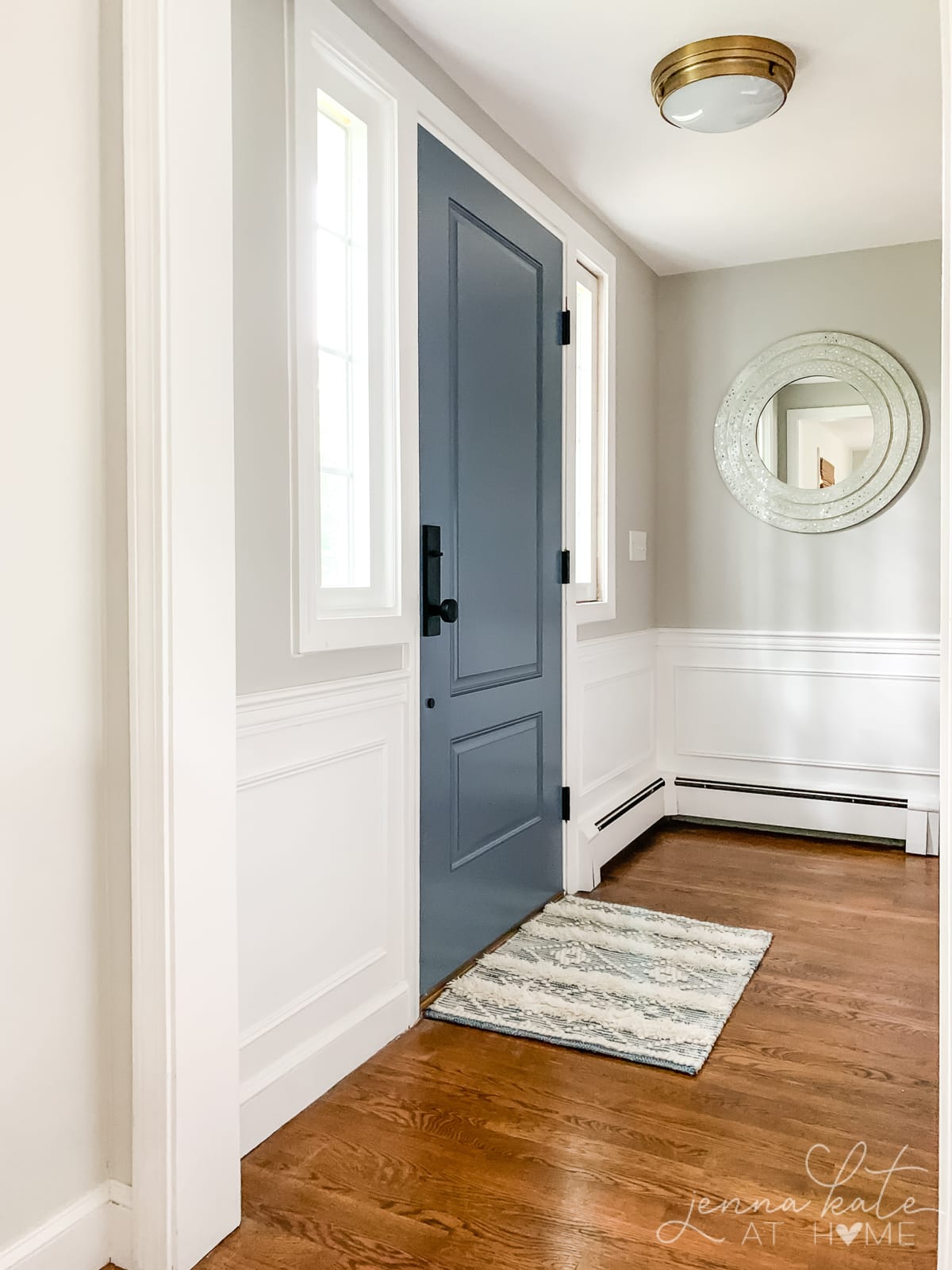 My personal favorite warm gray, Sherwin Wiliiams Repose Gray leans more to the gray side than Agreeable Gray but has just enough warmth that it doesn't feel cold.
If you are looking for something a little lighter, consider using this color at 50% strength for a very bright and airy look.
Behr Silver Drop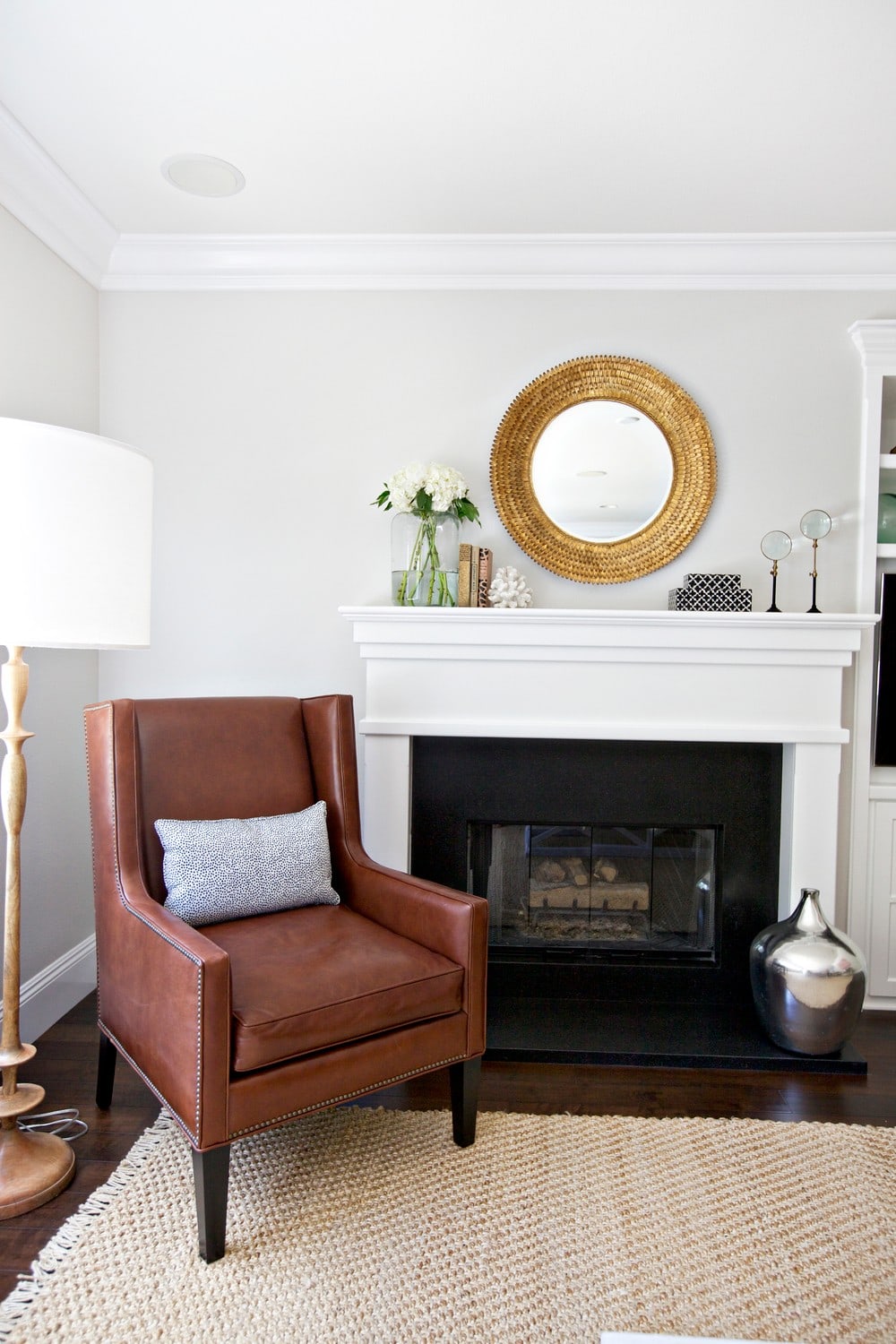 Behr's Silver Drop is another gray on the lighter scale that has just enough warmth so that you don't have to worry about it feeling cold.
It is light enough that bounces light around the room and works just as well with light floors and furniture as it does with darker wood tones.
Blue-Grays
These blue-gray paint colors work particularly for bathrooms in terms of resale. By all means, pick one color for the entire house and stick to it. But if you're just looking to refresh the bathroom, these colors are really pretty, calming and relaxing.
Behr Reflecting Pool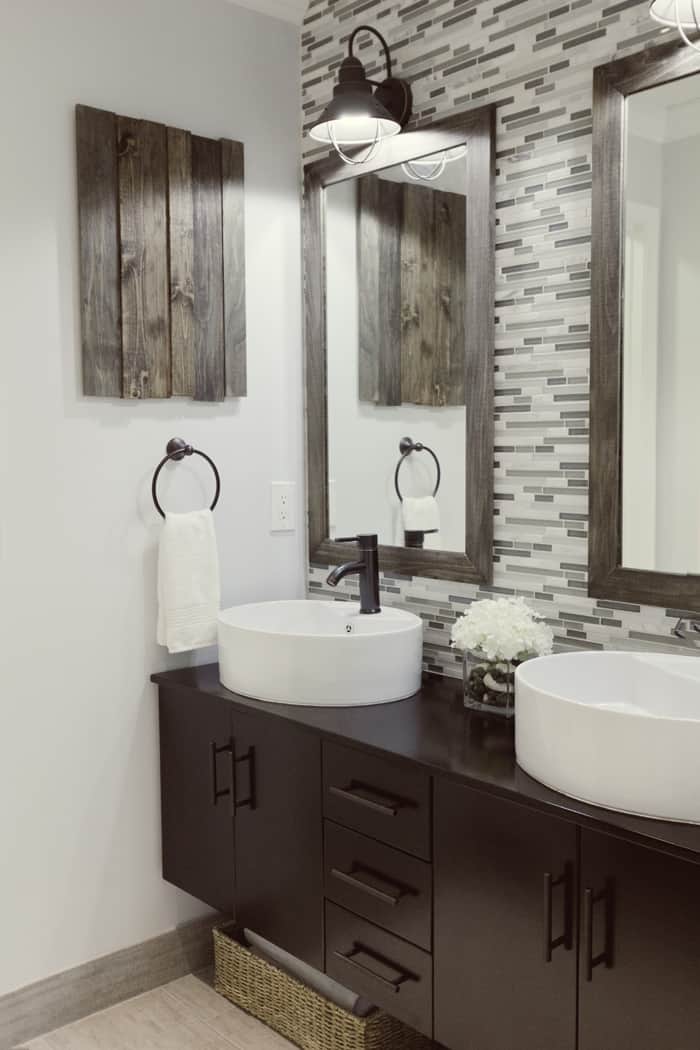 Sherwin Williams Sea Salt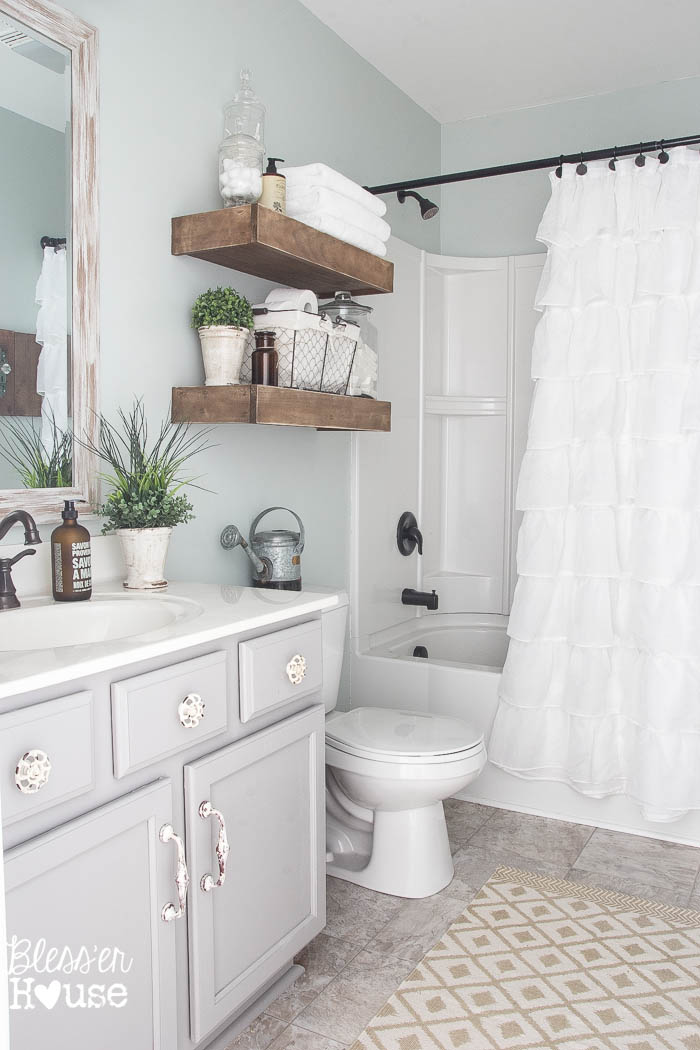 Benjamin Moore Quiet Moments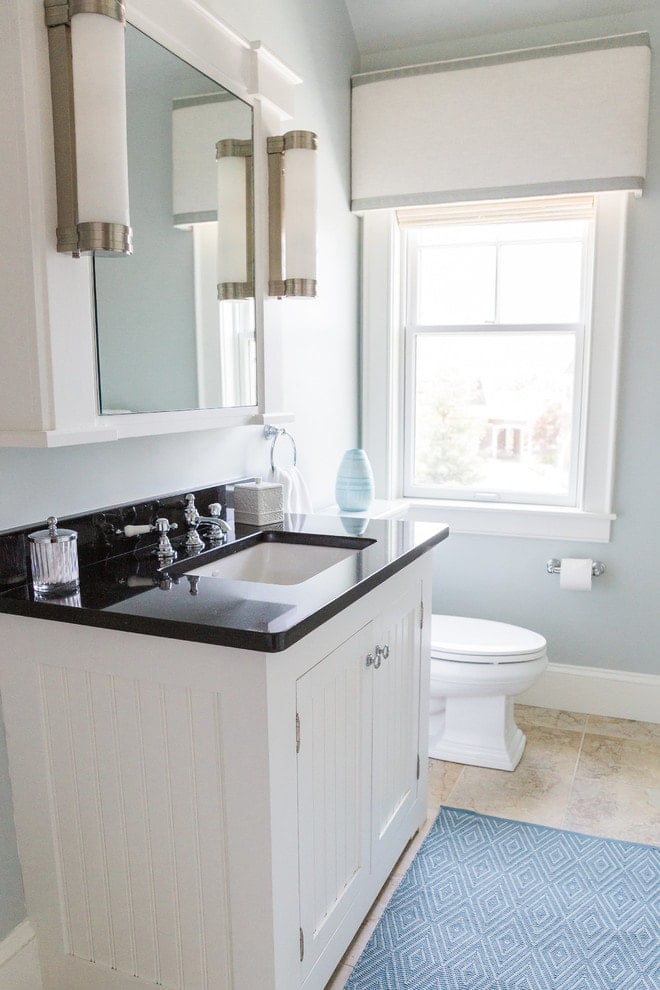 The Best Exterior Paint Colors For Resale Value
"If you are looking to sell your home in [2023], painting the exterior of your home is one way to catch the eye of potential buyers", says Caitlyn Davidian, NCIDQ, RID, interior designer, who serves on the advisory board for Home Life Digest. "We are seeing a lot of stark whites and dark charcoals in [2023], and it looks like they're here to stay. These paints tend to give the home a fresh exterior look by unifying the architectural elements".
You can afford to go much more saturated in color on the exterior or even opt for a really bright white. When we sold our first house, we painted it a dark blue/gray shade which completely modernized the exterior.

Bright white, beige and gray are still immensely popular exterior paint colors that most homebuyers will like.
Make exterior color decisions based on the architecture of the home, the region as well as the surrounding landscape. If every house on the street is white, painting it bright blue may not be the best idea. Having the house stand out is good – but sticking out like a sore thumb is not.
If you want to play it safe on the siding, don't be afraid to inject some personality into the front door.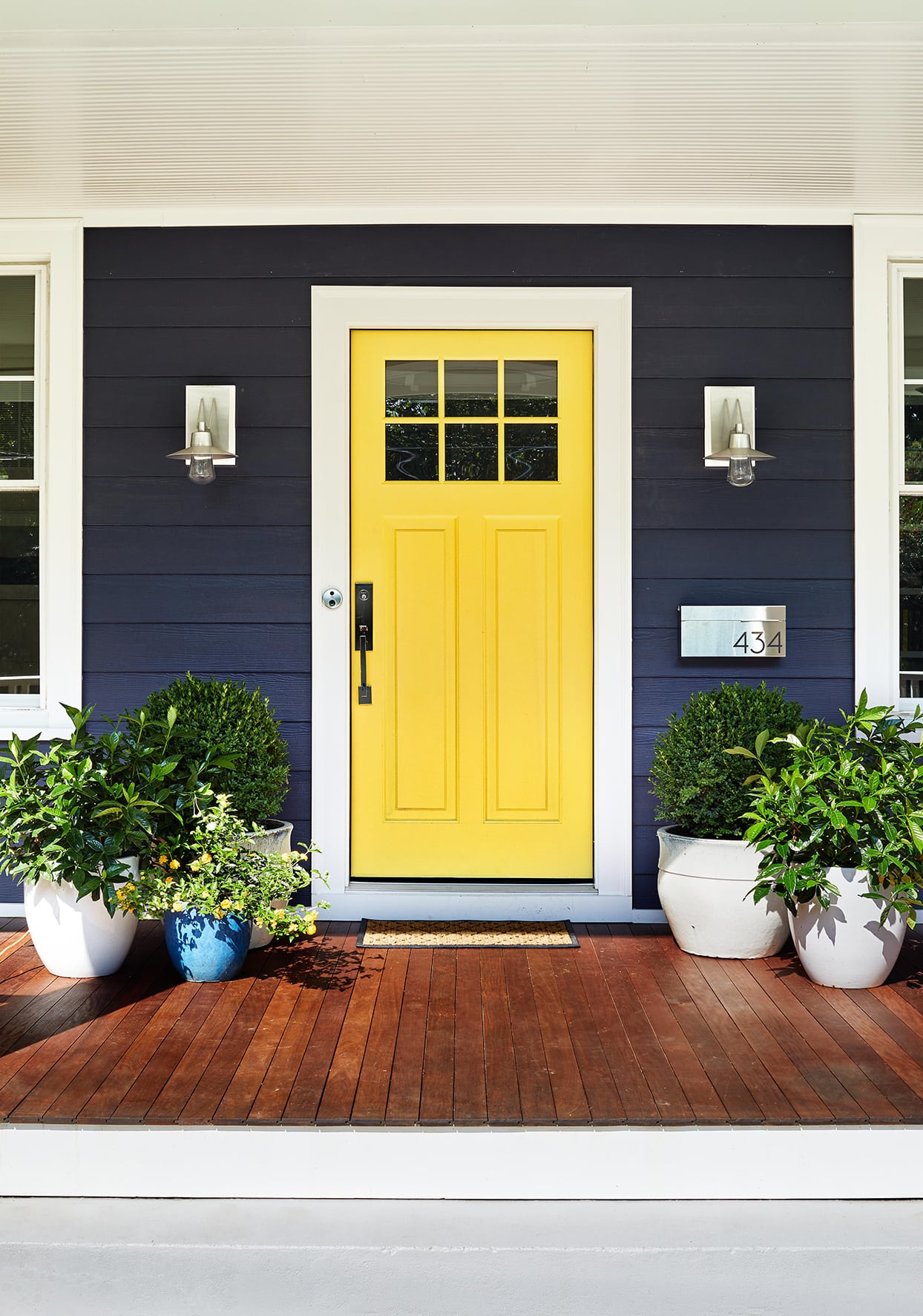 A fun pop of color will help potential buyers remember your home and it's a quick and easy project for them to repaint should they choose to down the road.
What is the Best Front Door Color To Sell Your Home?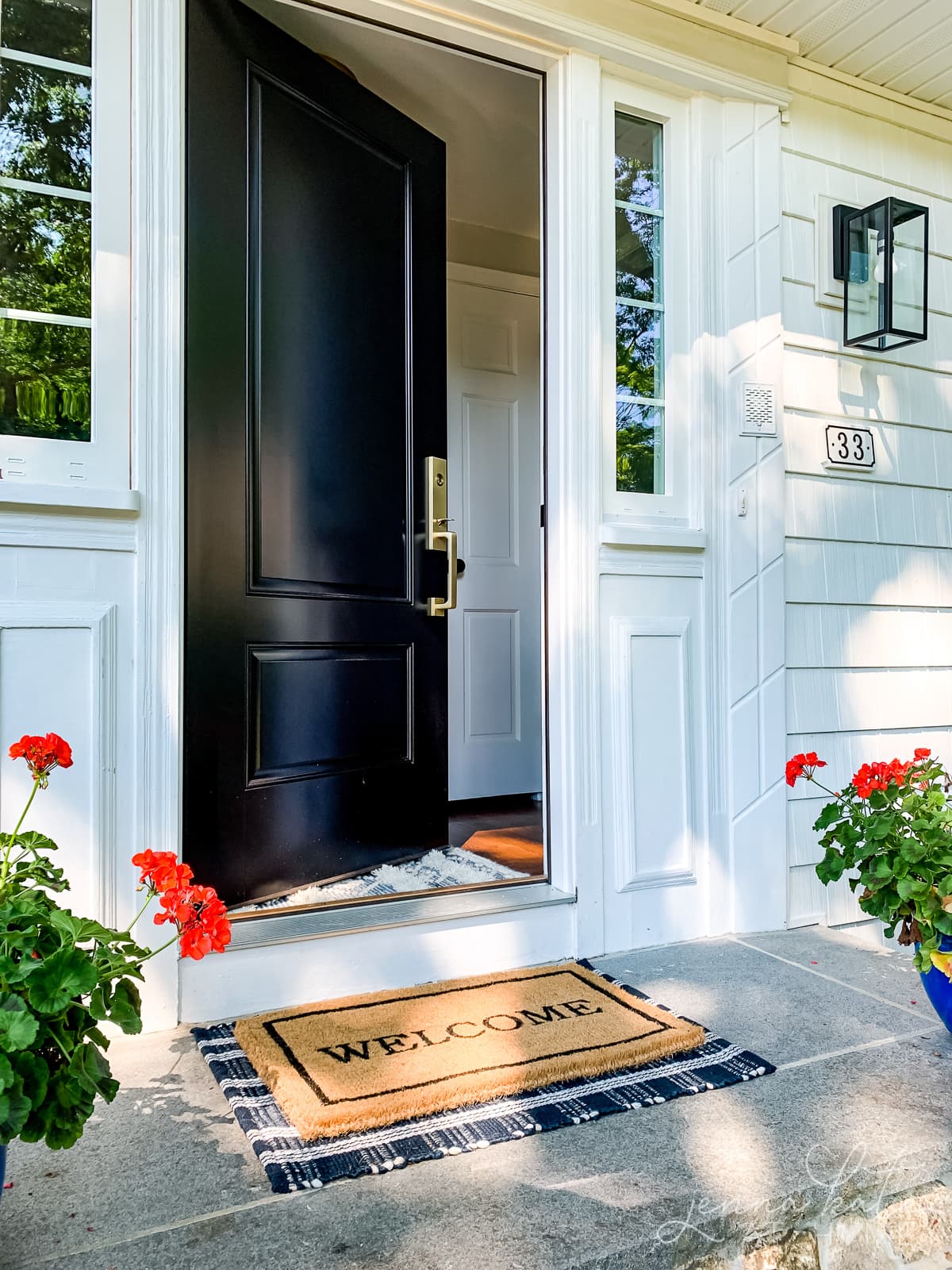 In 2023, the color front door that sells homes the best is still black. People love a black door.It works with most styles of home and is a safe and classic choice that won't go out of style.
What Paint Sheen Should I Use?
Choosing the right paint sheen can sometimes be a personal choice. However, as a general rule: if your walls are not in perfect condition, are textured or you've recently fixed any imperfections, choosing a matte sheen is wise.
Matte paint has barely any sheen to it but is more wipeable/cleanable than a flat finish. Because there's little to no sheen, it's not reflective, so any imperfections in the wall are much less visible.
Your walls will look smooth and perfect. Which will make for happy homebuyers.
The same principal applies to trim, doors and moldings. I generally advice my e-design clients to go with a satin finish. It hides imperfections in the wood and looks more modern.
Colors to Avoid For Resale
The real estate website, Zillow, analyzed 135,000 homes and their paint colors to deduce which colors helped homes sell faster, quicker OR for less money.
Here's what their database shows for colors to avoid:
Kitchens: Kitchens painted yellow sold for $820 less on average.
Bathrooms: Bathrooms painted white sold for $4,035 less!
Bedrooms: Bedrooms painted pink sold for $208 less on average.
Living Rooms: Living rooms are the one place you want to avoid blues. Homes with blue living rooms sold for $820 less on average. Stick to blue accents (throw pillows, etc.) which buyers love.
Final Thoughts
Studies show that painting your home before putting it up for sale can be critical to selling it faster and for a higher price.
But don't overthink it. I've done the research for you and know the best paint colors for selling your house. As long as you pick a light, neutral paint color that will be bright and inviting to potential homebuyers, they will more likely be able to envision their furniture and possessions in your house.
Don't Forget…
Don't forget – no matter what you've read or photos you've seen online, it's really important to sample paint colors in your home before committing!
Samplize provides real paint samples that are easy to move around your home, and cheaper than buying a gazillion paint pots! It's the only way I buy paint samples.