Our Landscaping Before and After
Our backyard and front yard have been a labor of love since we moved into this house six-and-a-half years ago.
We initially fell in love with this house partly due to the huge backyard…but knew it needed some obvious TLC (understatement of the century!).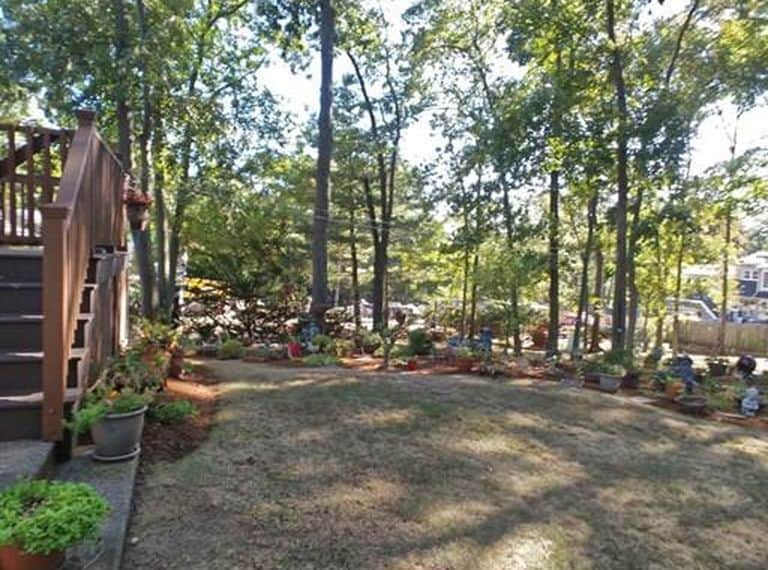 The first task that we tackled was to remove some of the trees. Many were dying, roots were out of the ground and the grass wouldn't grow due to the million pine needles everywhere.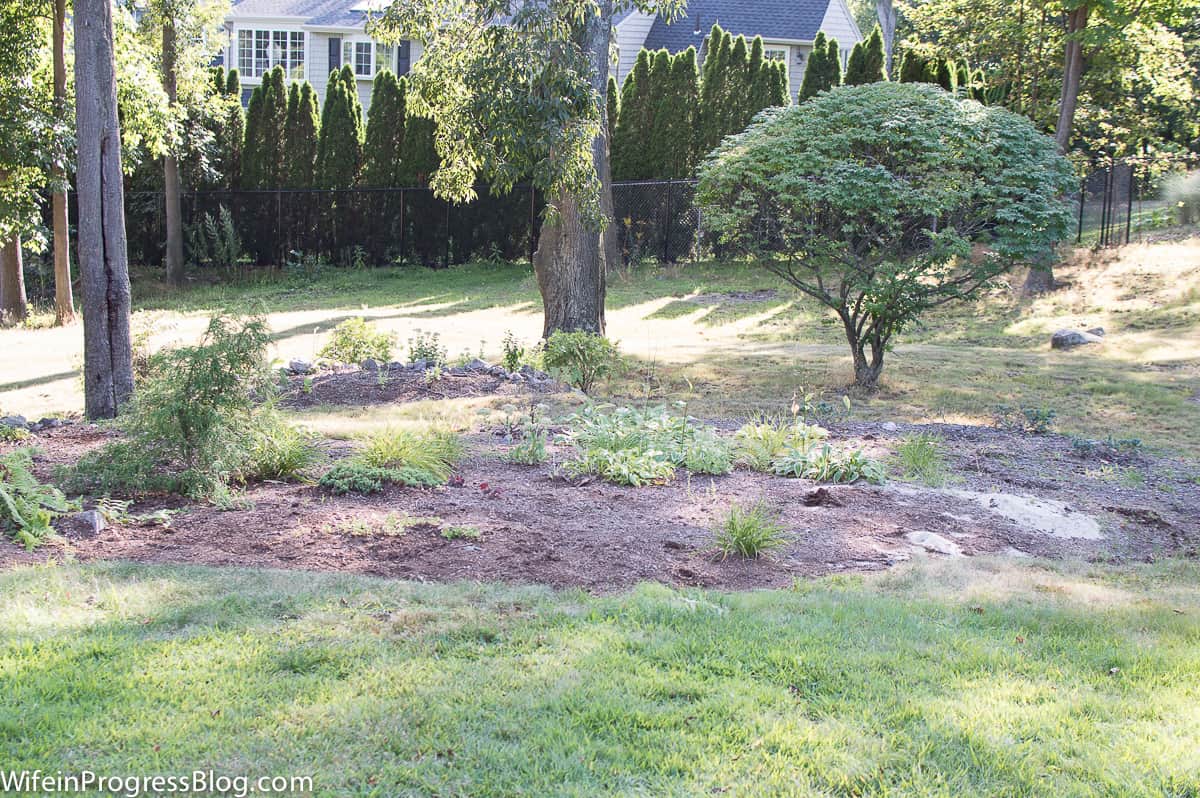 All in, we eventually cut down 22 trees – leaving us with a back yard with little to no grass, lots of rocks and a general mess.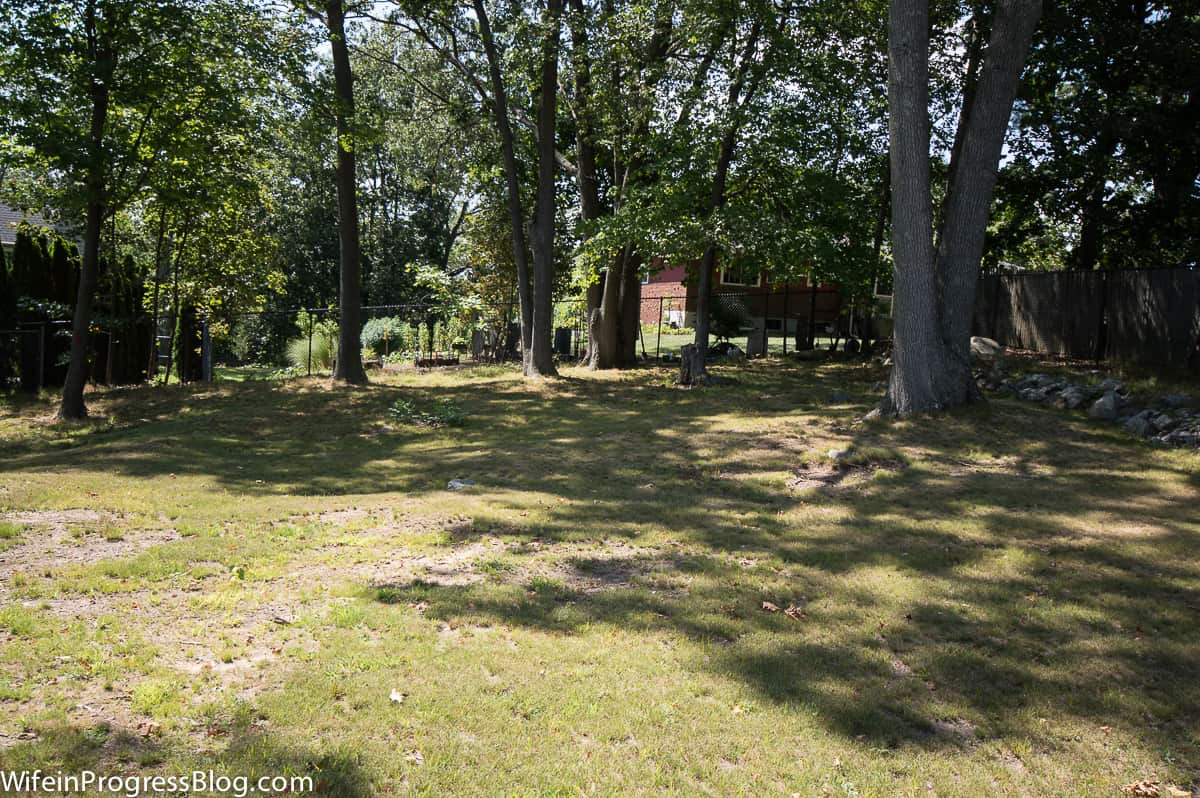 Once we recovered from the sticker shock of the tree removal, we saved our money and hired a landscaping company to help us with the next phase: regrading the entire back yard, adding trees and shrubs around the perimeter for privacy (and beauty!) and putting down fresh loam and grass, both in the front and back of the yard.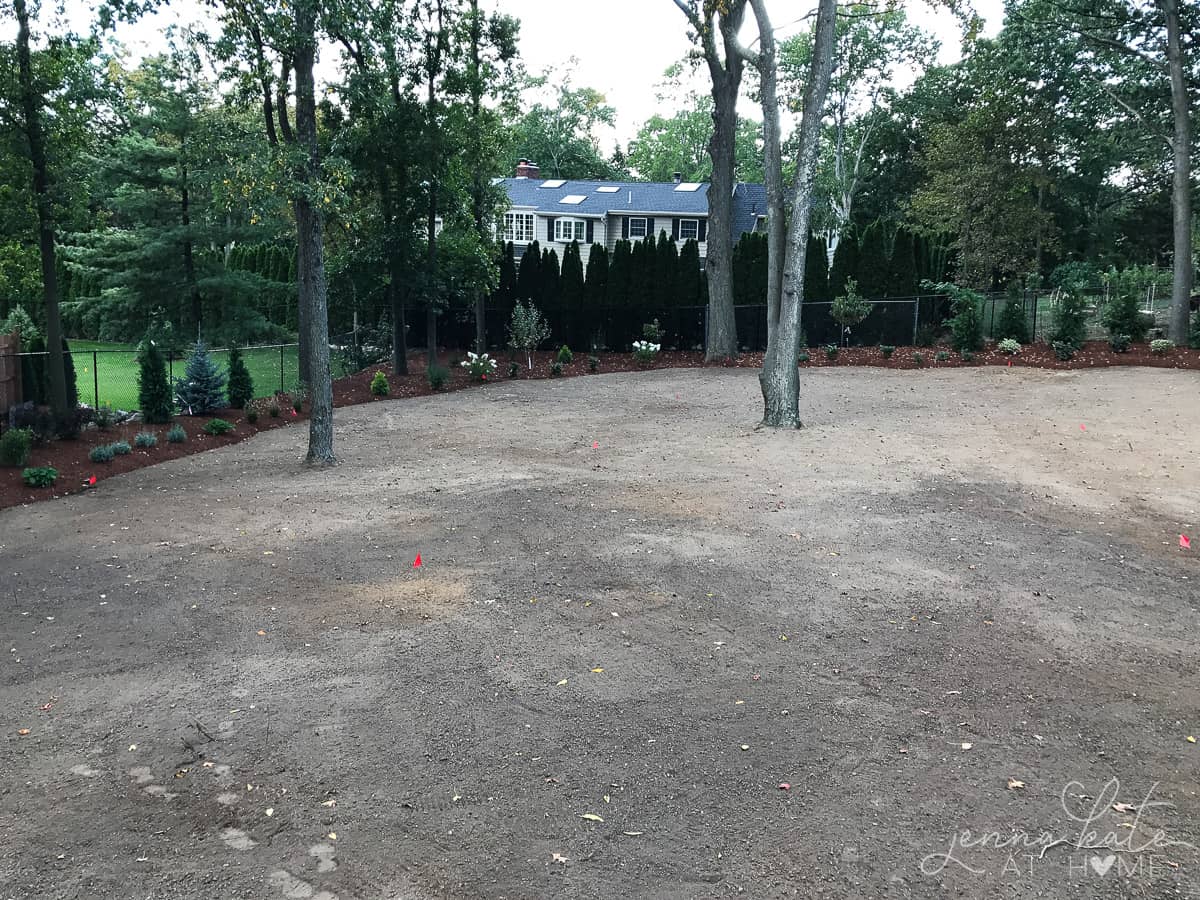 Finally, we had a beautiful lawn for our kids to run around in!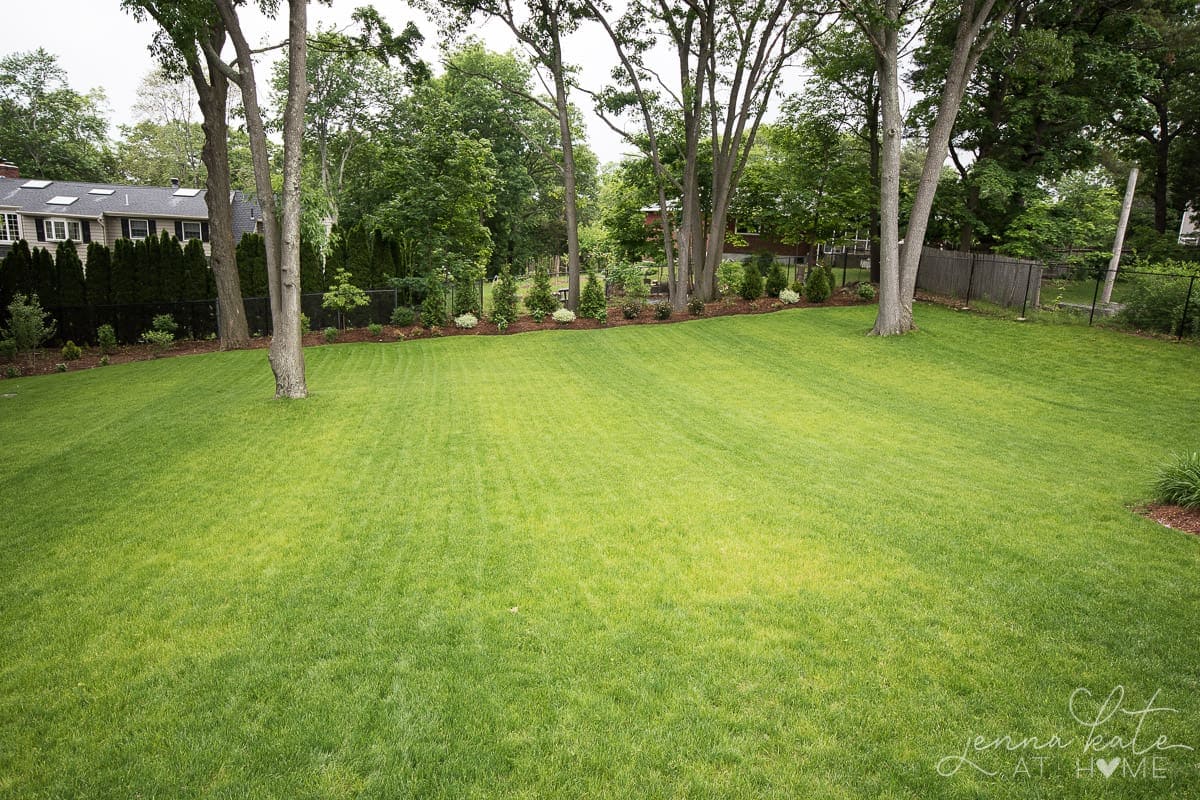 A few years later (and saving moooore money!) we added a patio area right off the deck. We also rebuilt our existing deck since it was no longer safe. To save money, we kept the same deck foundation and just repaired the deck on top.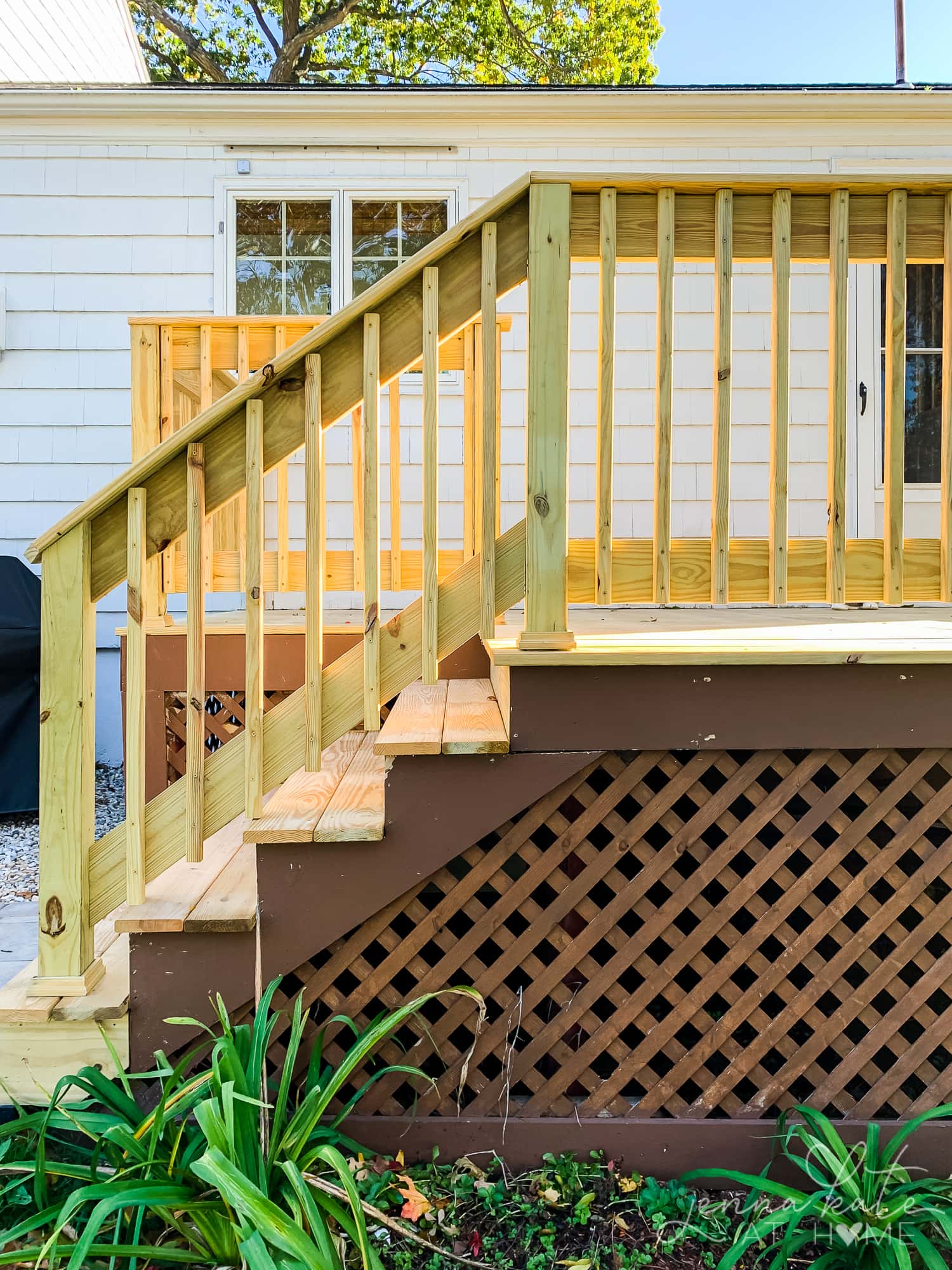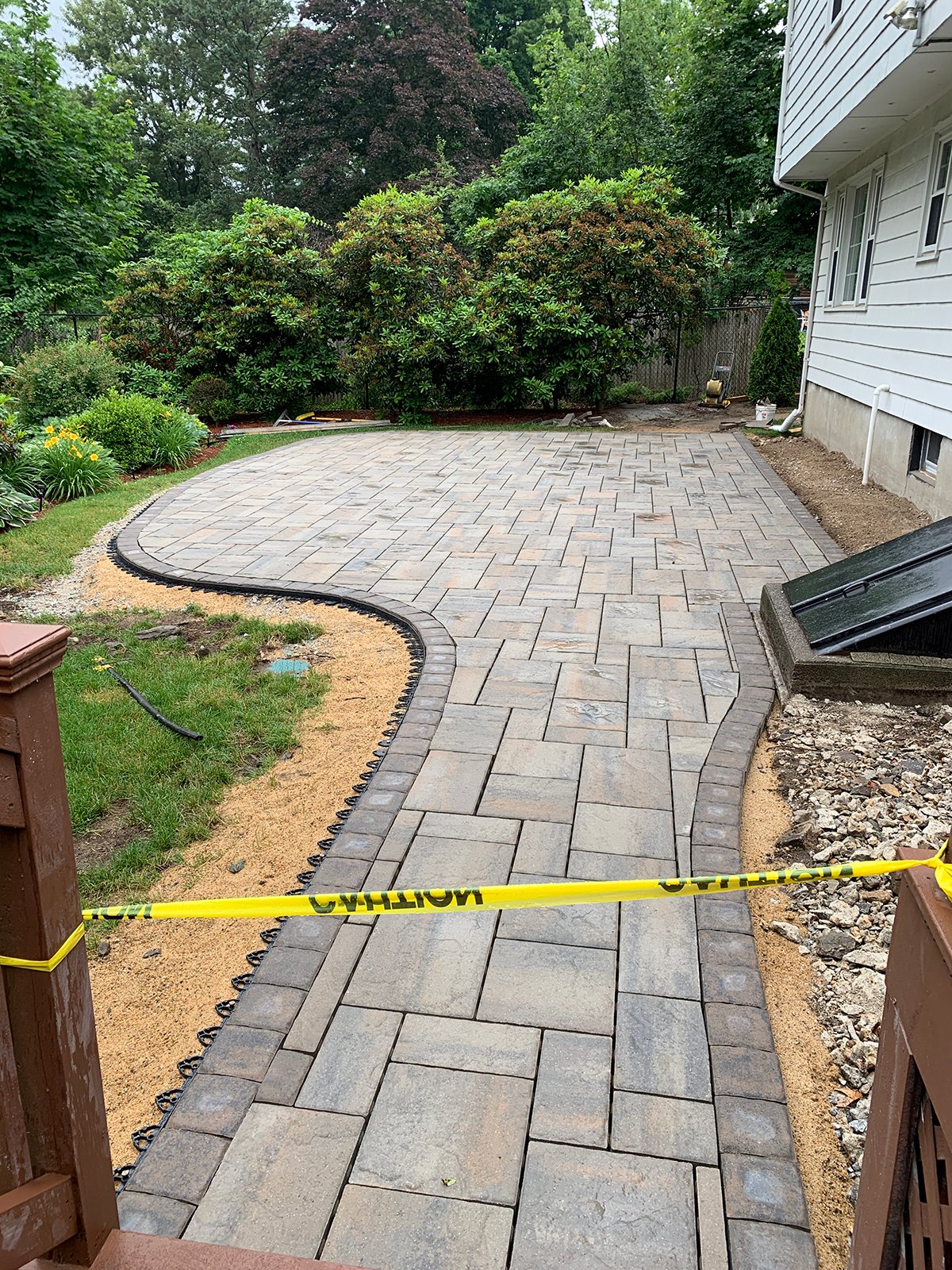 We have lived with beautiful landscaping for several years now, but there was one project still on the to-do list that I was having trouble tackling myself: planting the gardens in the back and front of the house.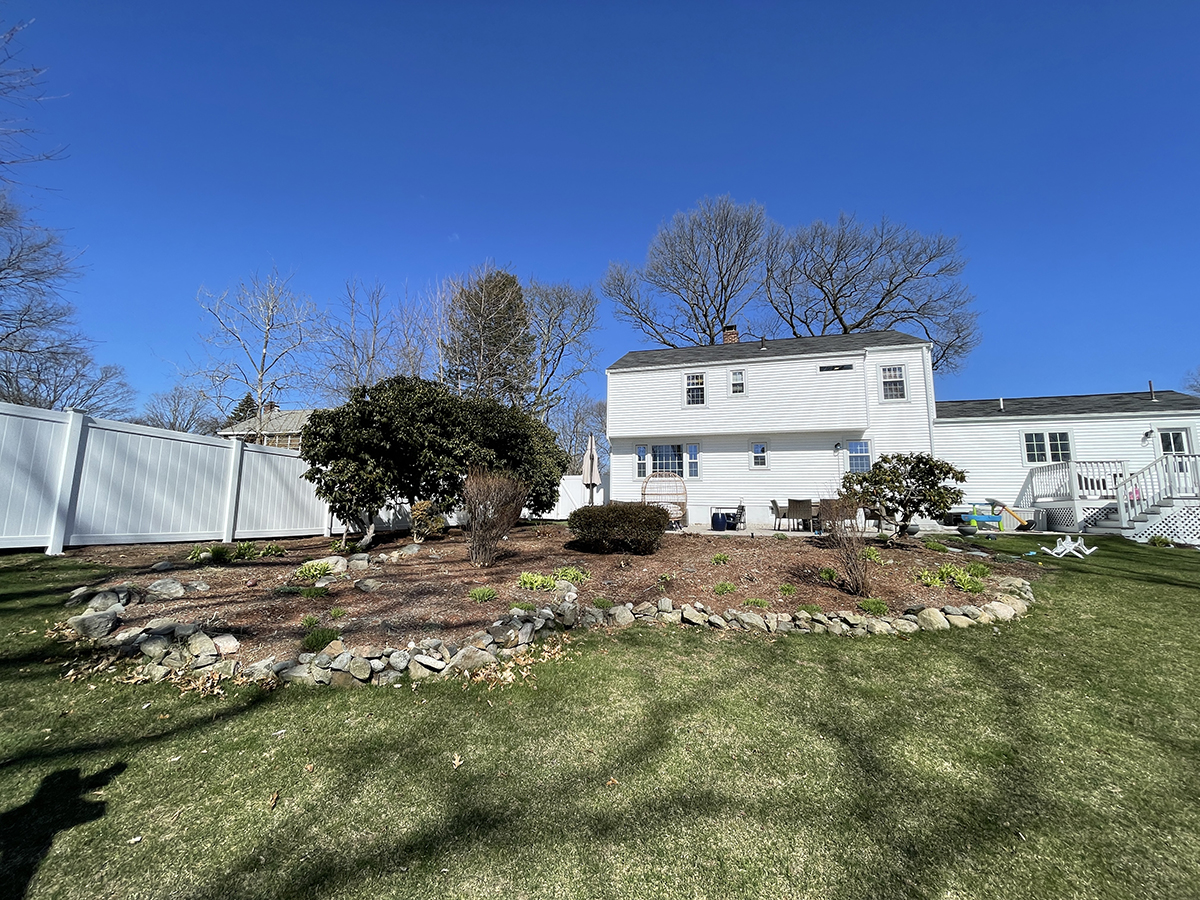 The back garden didn't look horrible. I planted things there over the past few years and learned by trial and error what worked and what didn't. What worked really well was hostas and day lilies – and the garden quickly became overrun with them.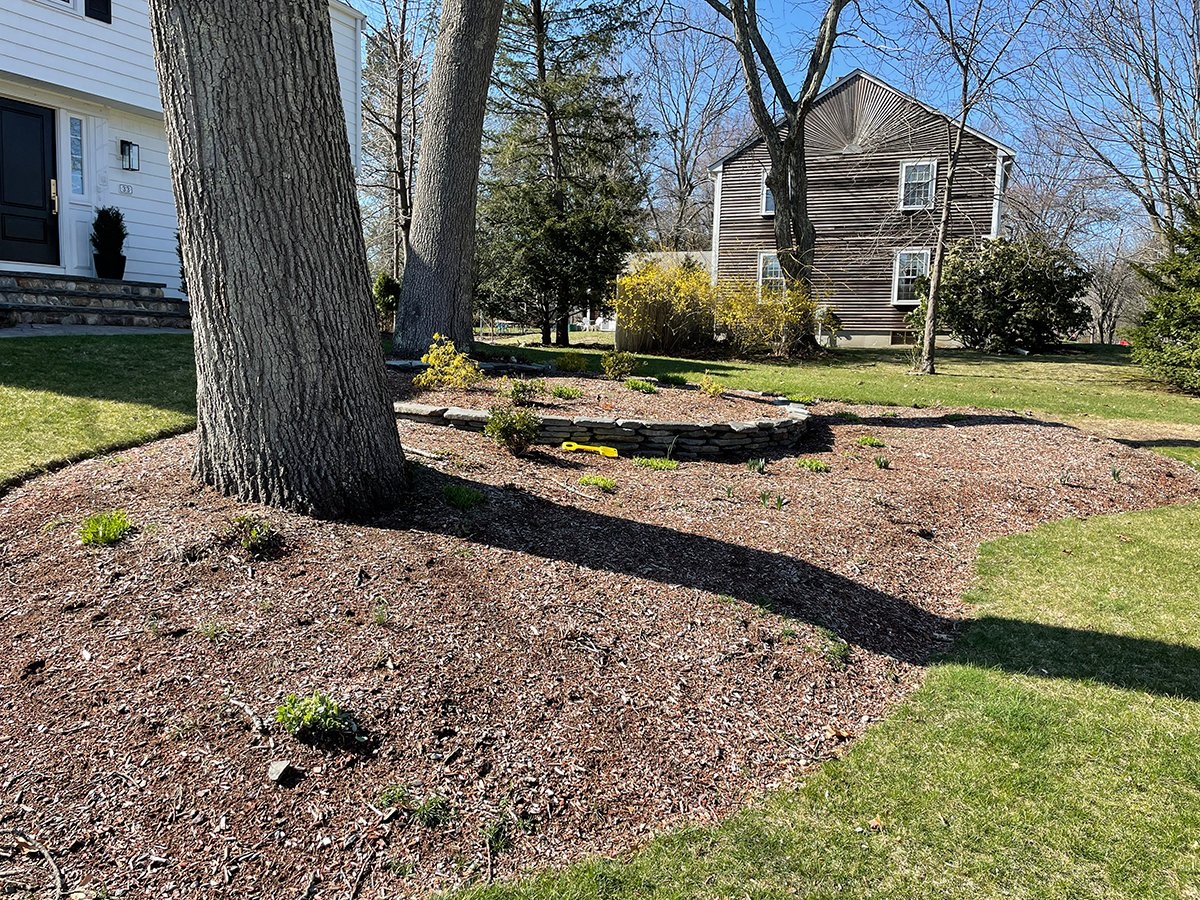 Not wanting to waste any more money with trial and error, I researched landscaping companies that could help me by providing with me a list of plants that would work for my particular garden; take into account where we live, how much sun the garden gets, the fact that I wanted low maintenance and relatively hardy plants…but still have lots of texture and color.
My research led me to Yardzen. After purchasing their botanical package, I filled out a questionnaire and sent them a whole bunch of photos and videos of my front and back yard as well as inspiration photos for what I would like.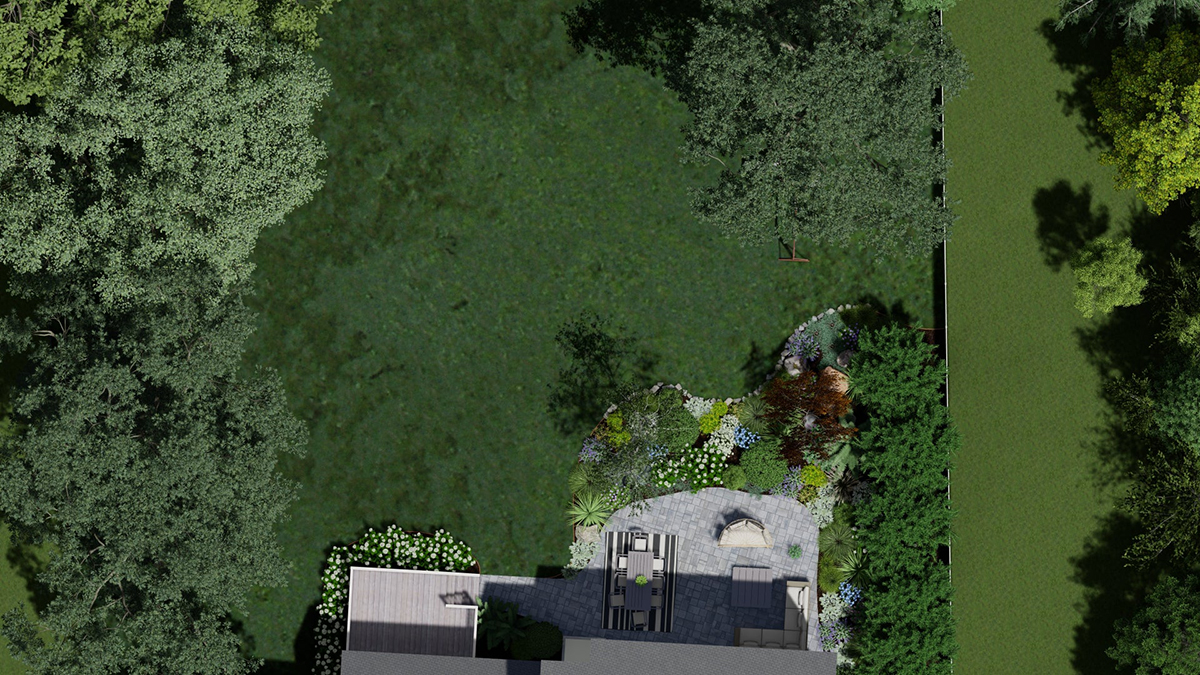 They plotted the property, and after a few weeks, got back to me with a full set of 3d renderings, CAD drawings and a detailed planting guide. It was pretty amazing to see my basic ideas and their design visions come to life on my property.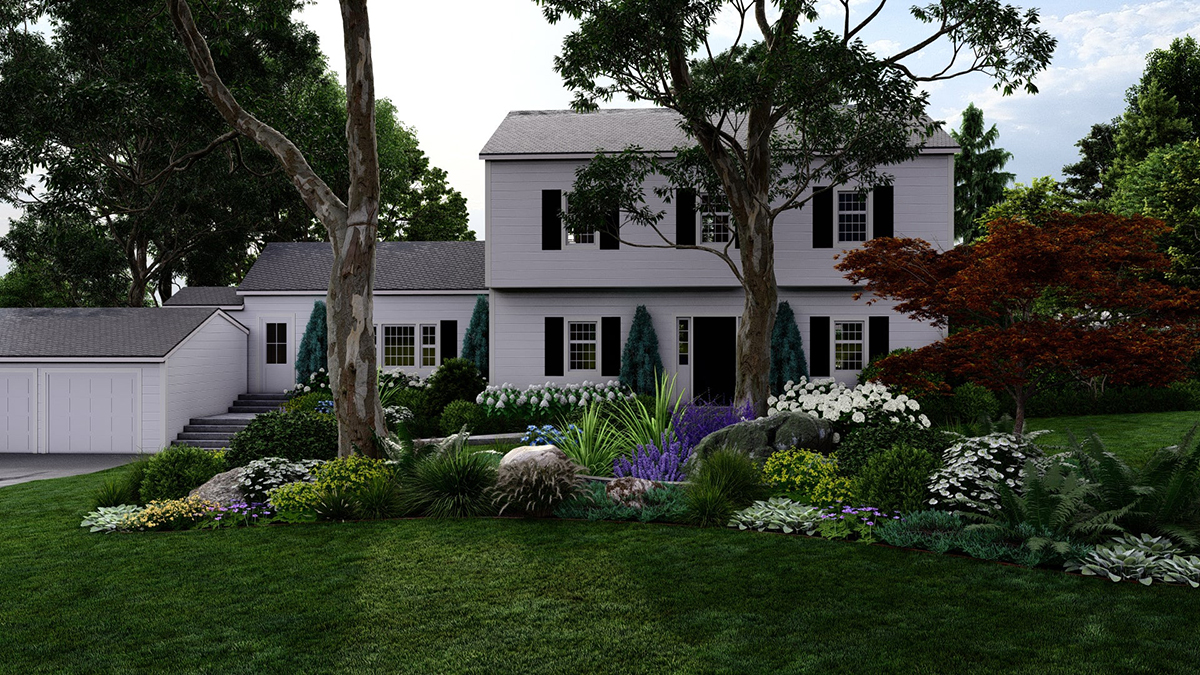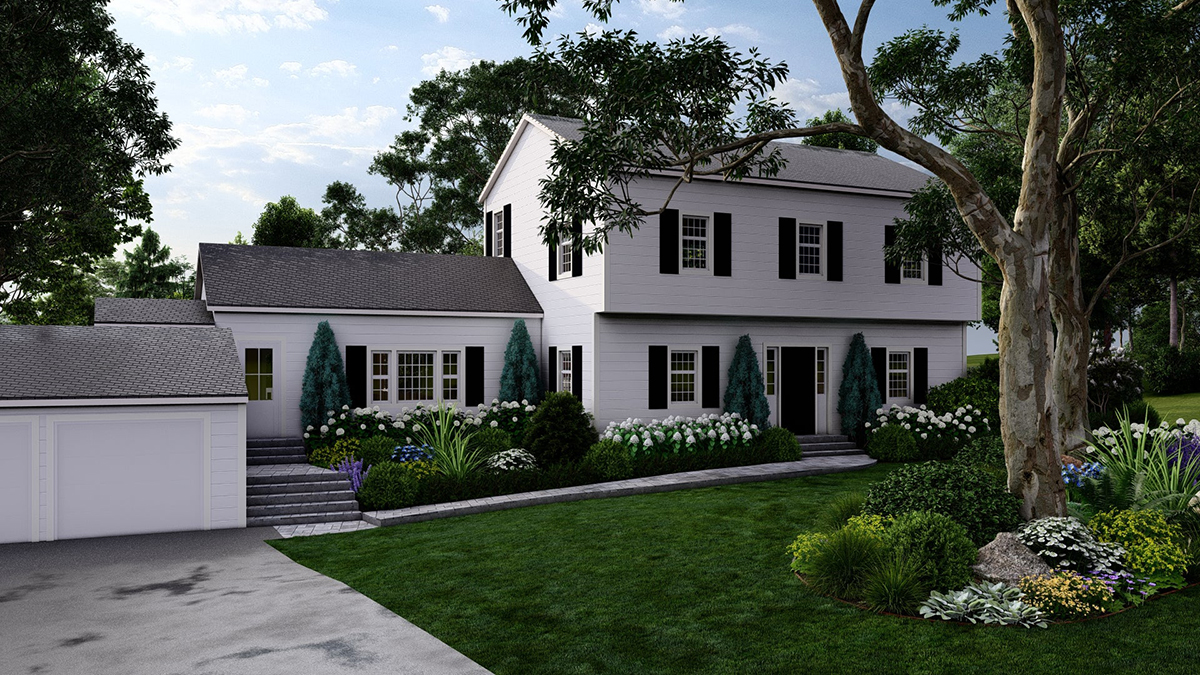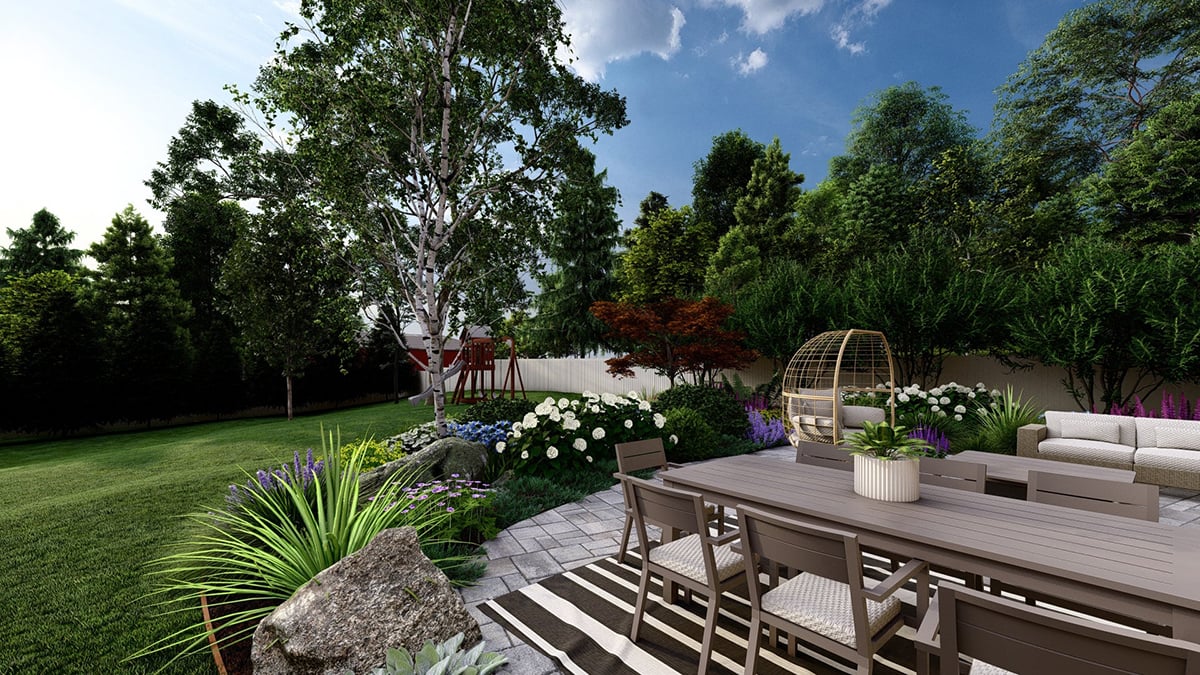 You can hire contractors through Yardzen, but I chose to do the work myself. Using their supplied list of plants and a full planting guide, I took 6 trips to my local nursery and managed to find almost all of the suggested plants and flowers.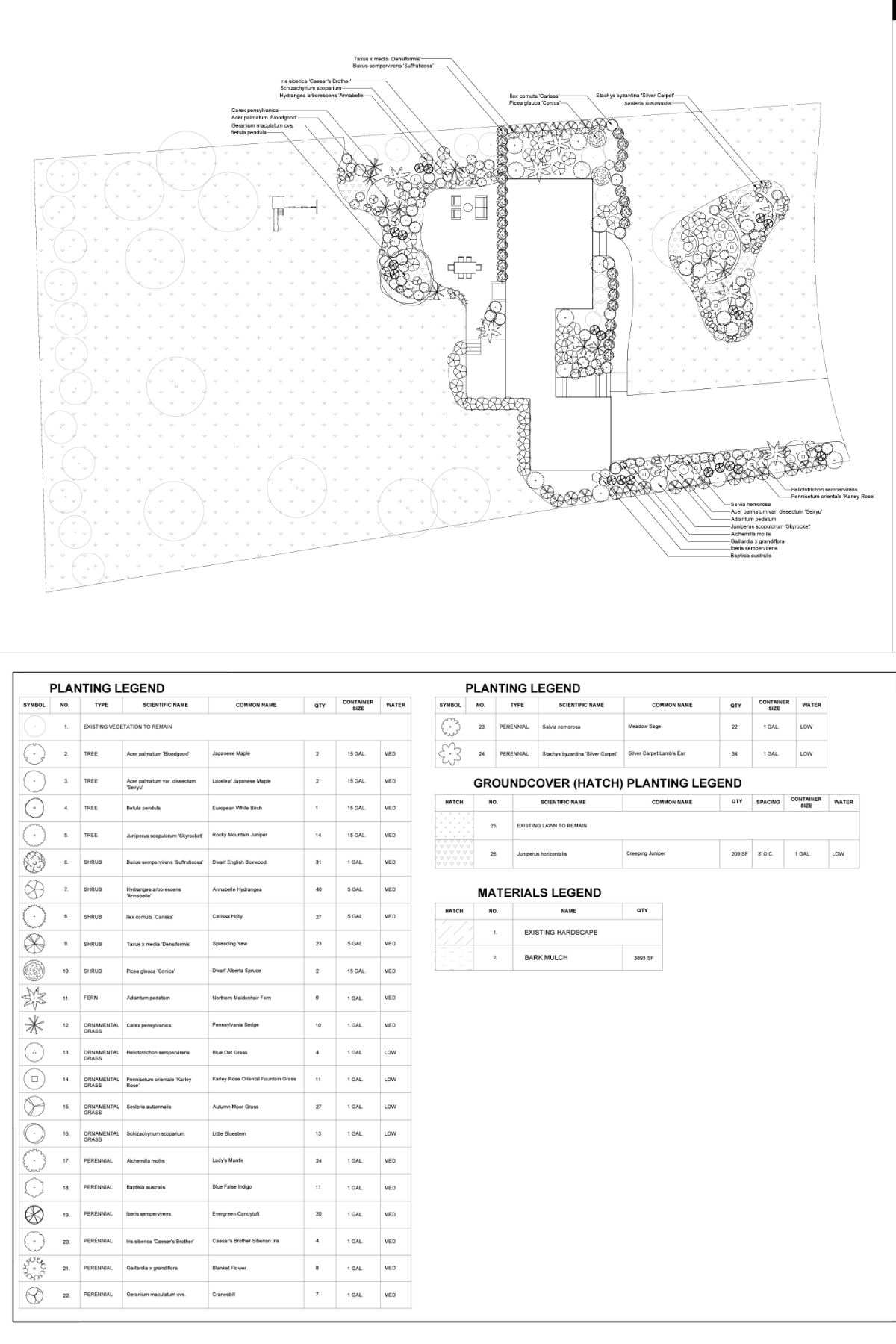 Since I was in my third trimester of being pregnant with baby number 4, planting 100+ plants myself wasn't in the cards, so I enlisted the help of my hubby to get it done. It took an entire weekend, but DIYing the planting saved us a lot of money on labor!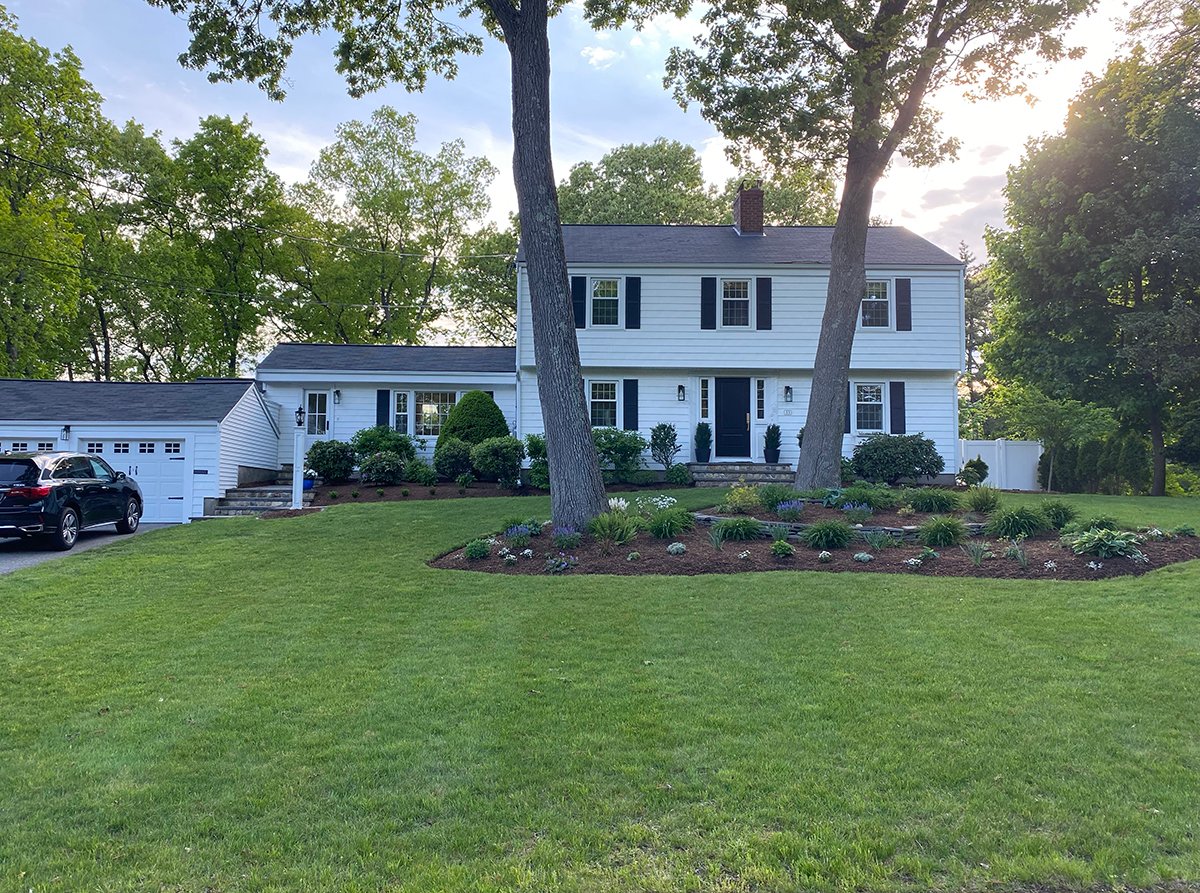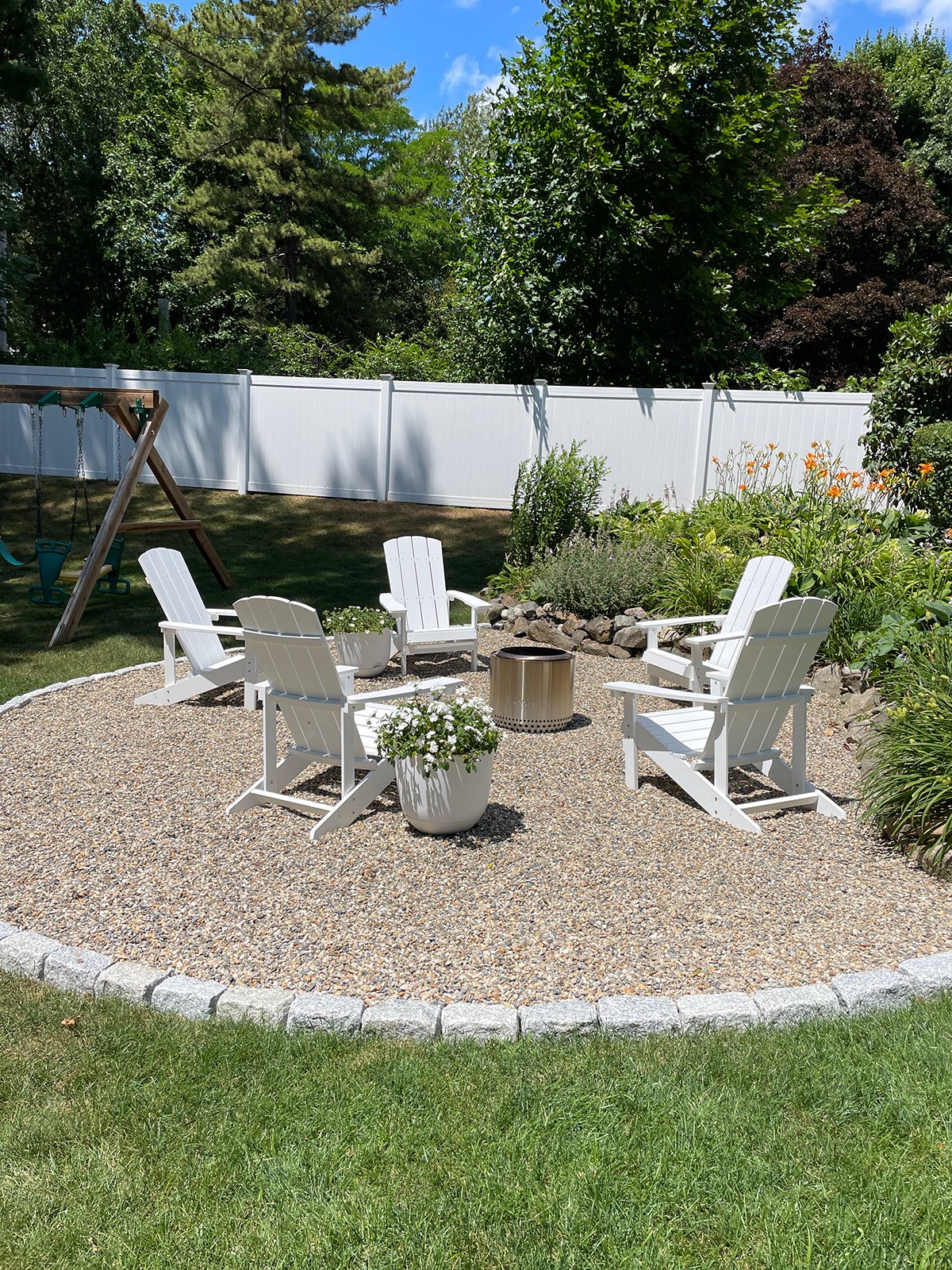 We got so excited about how everything looked, that we even installed a new fire pit area that has our back garden as a backdrop. It's so nice sitting there watching the hummingbirds and bees coming and going!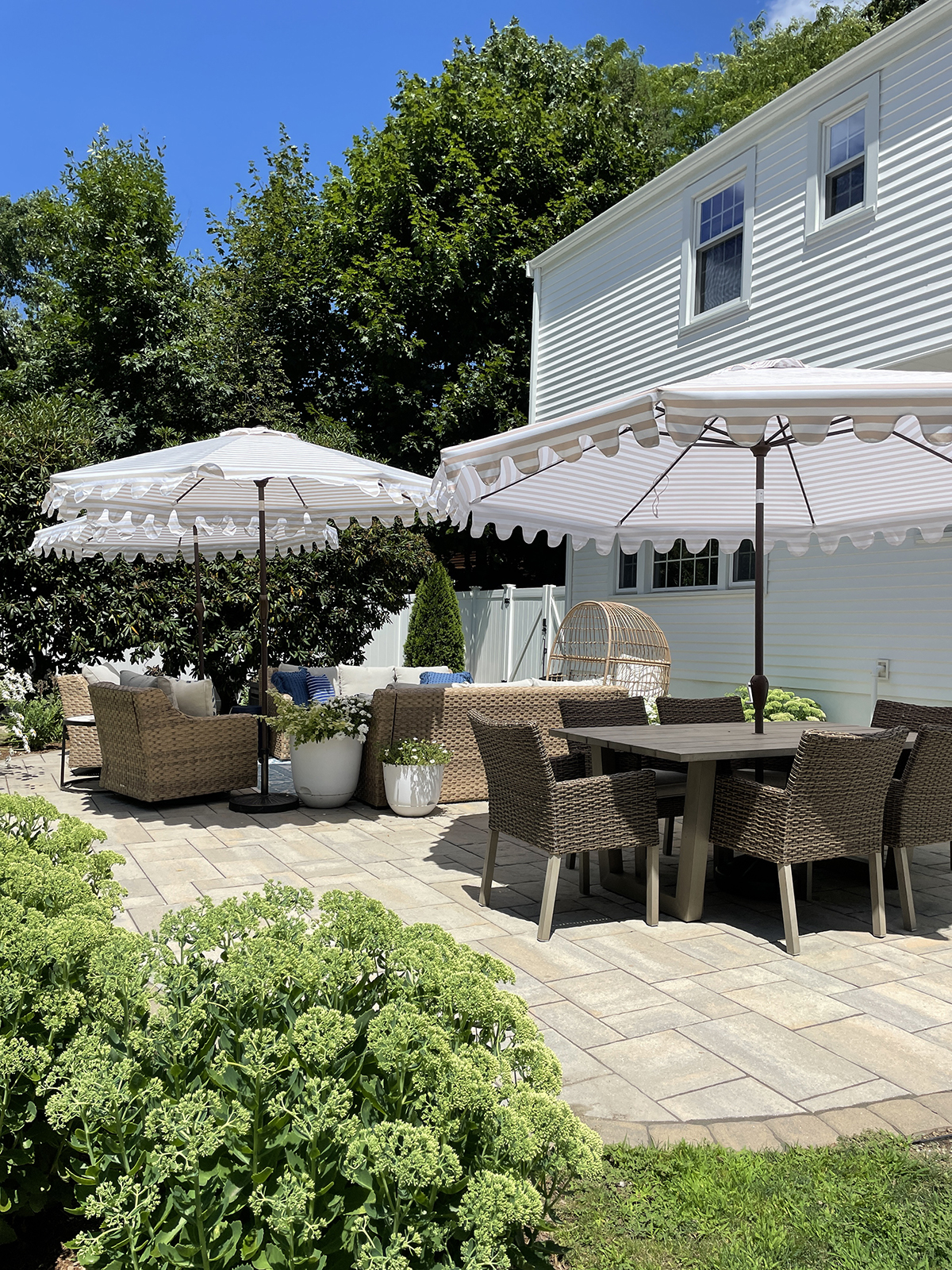 The gardens are looking absolutely stunning this summer and I'm so thankful for Yardzen's help in designing the space.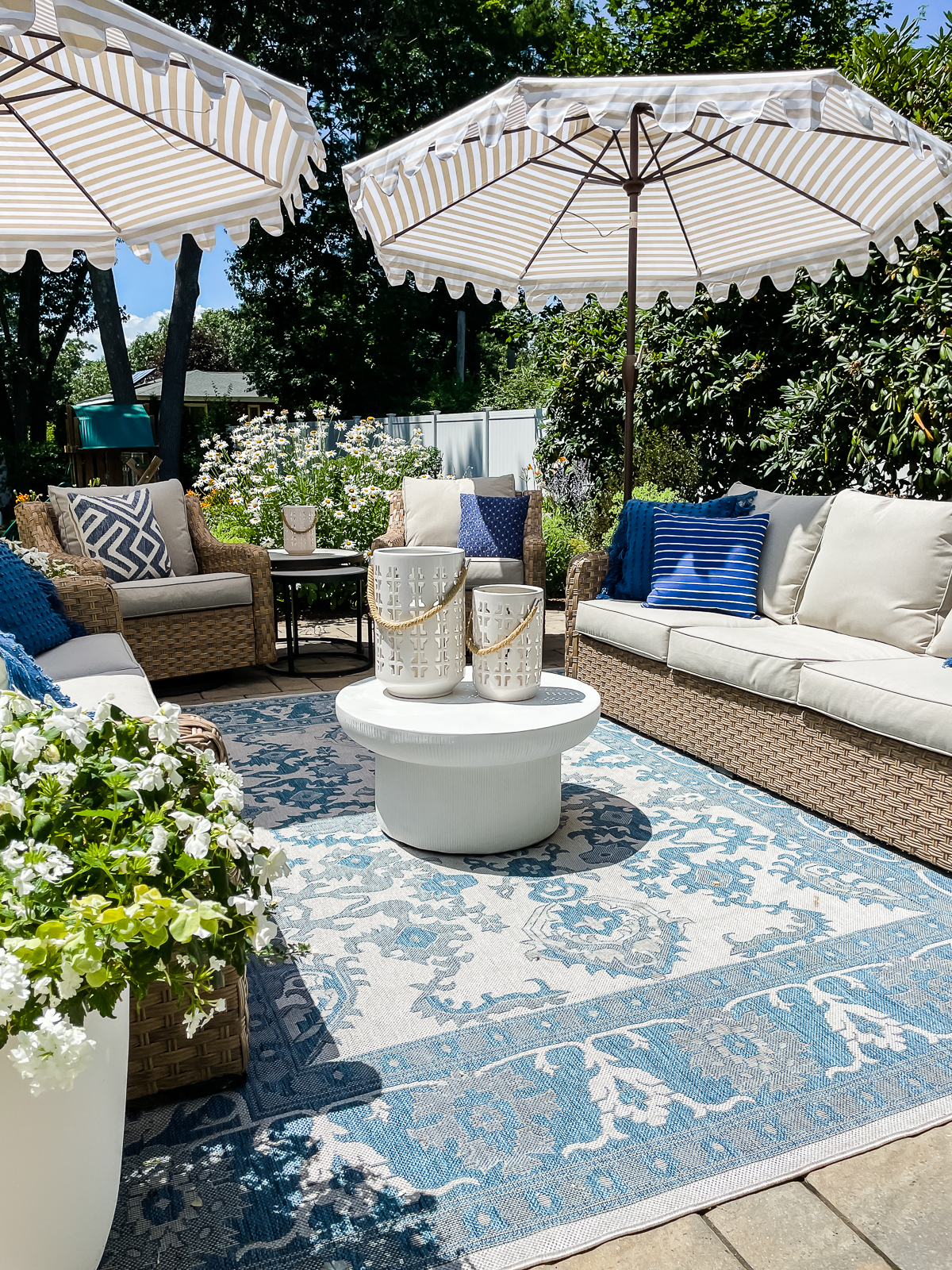 We still have the side yard to tackle (lots of trees for privacy but I need to save more money first!) and I'm hoping we get to that in the fall when the temperatures are cooler and better suited to planting trees anyway.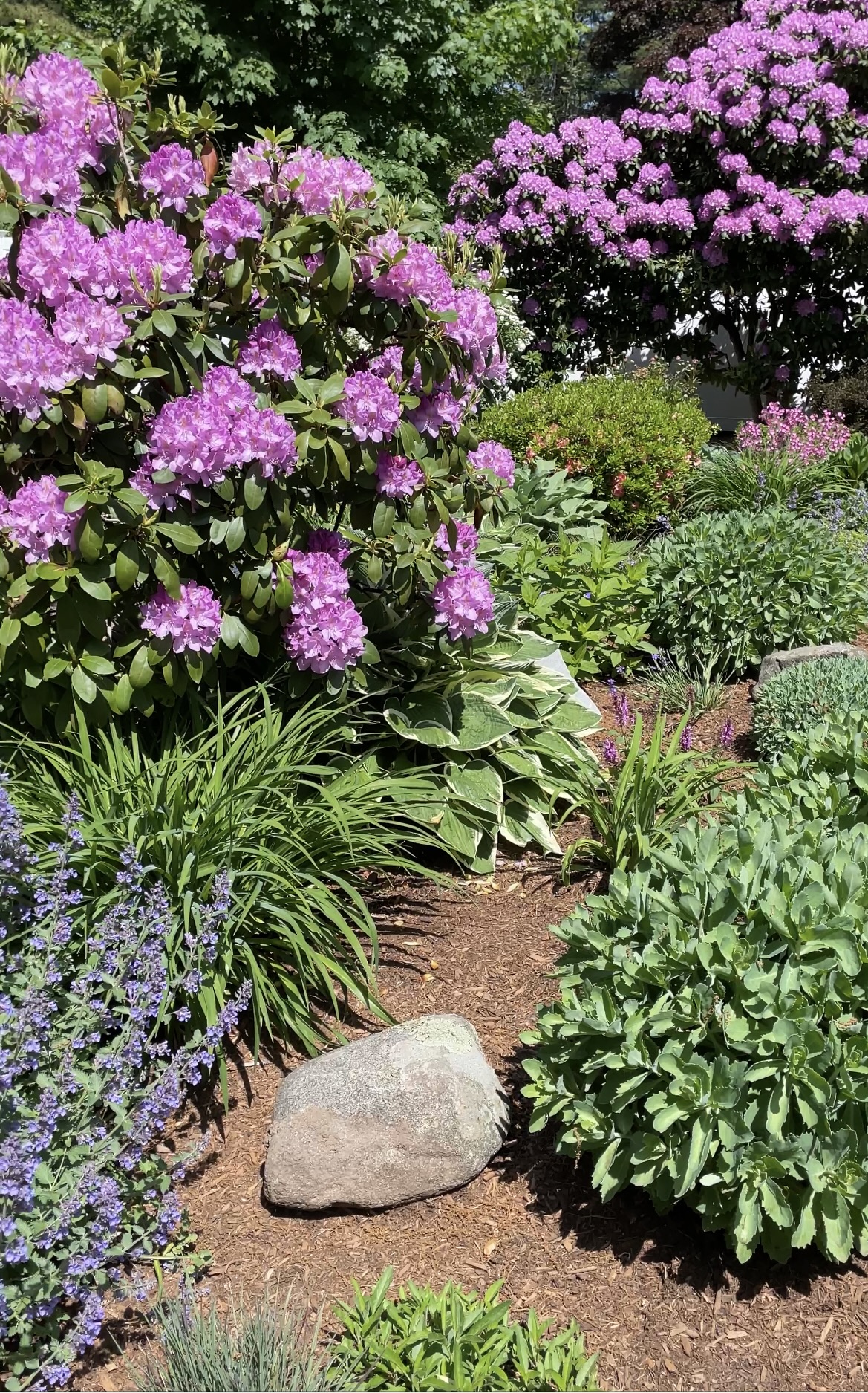 If you'd like to see a video of the "after" and how pretty everything now looks in bloom, I have an Instagram Reel that you'll love!
And if you're interested in a small landscaping project like what we did (just plantings) or a full yard overhaul (think swimming pools, patios…you name it) Yardzen can bring your vision to life. Their expertise is worth every penny and will save you frustration, time and tears in the long run!