10 Of The Best Home Decor Trends For 2023
Ready to refresh your home for 2023? These are the best (and most realistic) home design and design trends for you to incorporate in your own living space.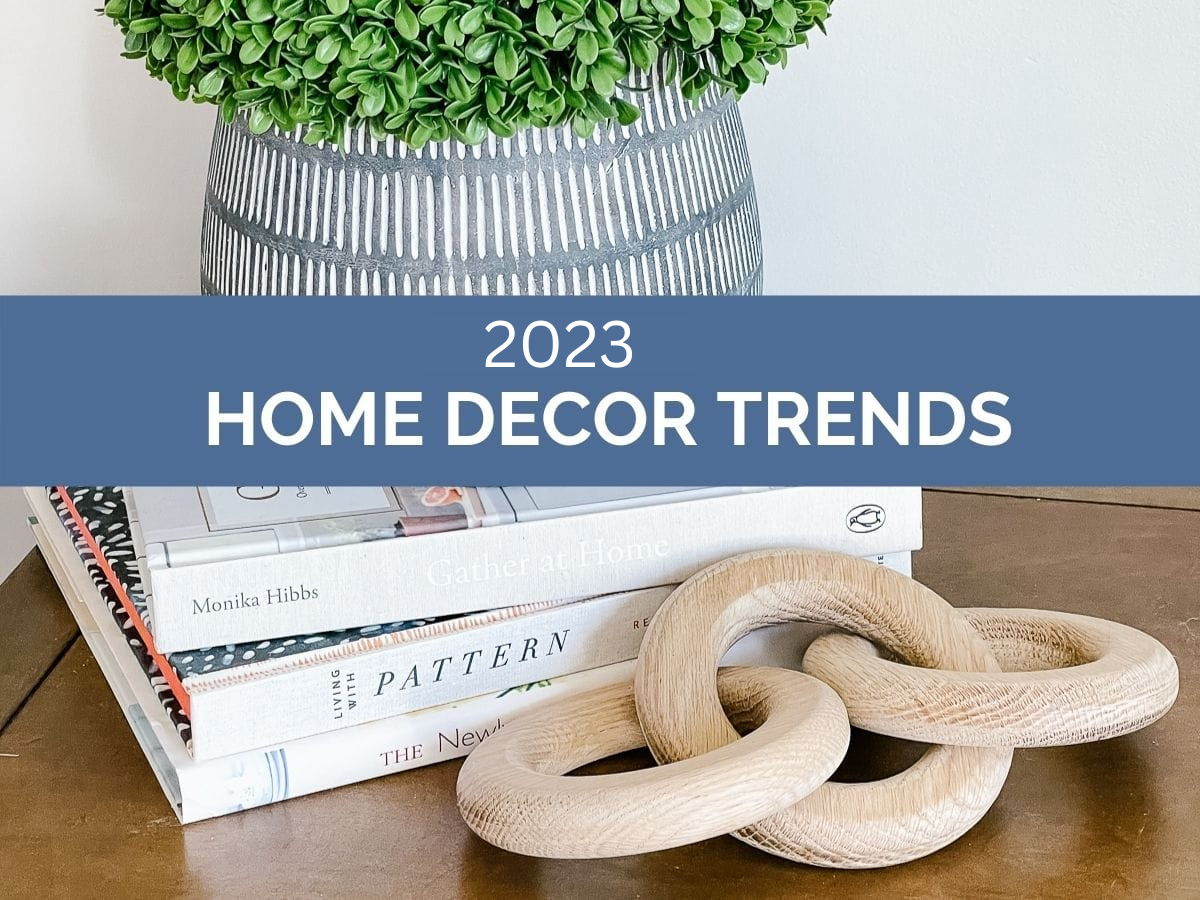 With the past few years seeing us all spending a lot of our time at home, I think we have all realized just how important it is to have a home which functions well for our lifestyle but also makes us feel great.
The top home decor trends for 2023 will have us really making the most of our space, creating a cozy, natural atmosphere and bringing the lush outside world in. There will be a strong emphasis on texture and for those on a budget, you will delighted to hear that thrifting is absolutely in!
So without further ado, here are my ten favorite home decor trends for the upcoming year.
Green Fingers
Possibly the biggest and best trend for 2023 is all about bringing that green garden space inside your home. Now that we are spending so much more time in our houses, it's integral that our home can double up as a space where we have the possibility to reconnect with nature.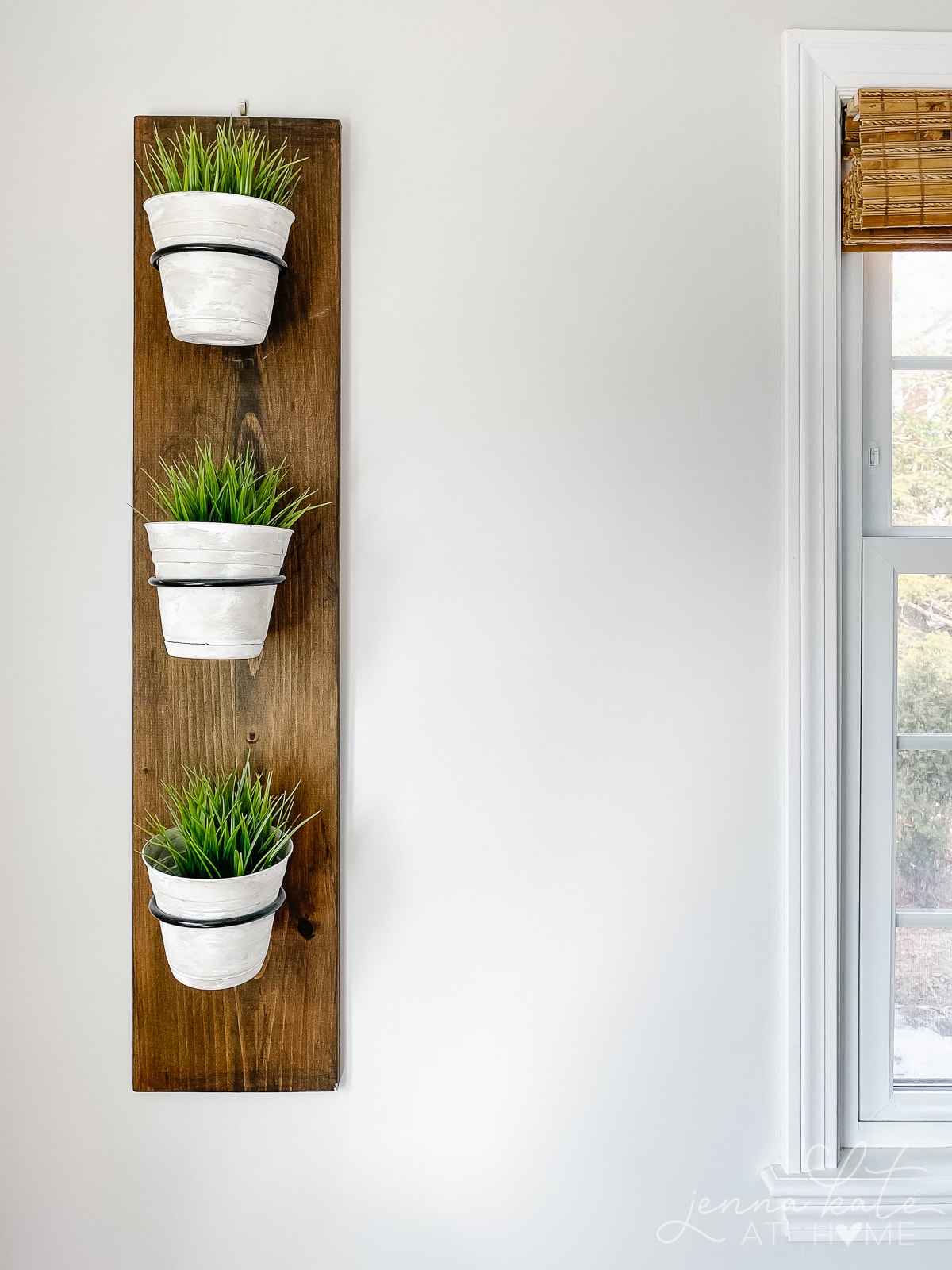 Not only do indoor plants add texture and color to any room, they have many more benefits to them. Most plants have air-purifying qualities and give off fresh oxygen for us to breath in.
Indoor plants serve as an important reminder that self care is so important – we all need to give ourself some love and water every now and then! Research has actually shown that having indoor plants improves productivity, mood and even increases creativity! How cool is that?
There are many low maintenance house plants that actually thrive on neglect, but if you're really not up for the responsibility that comes with being a plant parent – that's ok!
Dried flowers and faux plants are totally acceptable too. So get yourself down to your local garden center and start adding to your collection as this is a trend that will keep on giving in 2023 and beyond.
Eco-friendly
I'm glad to report that 2023 is going to be all about sustainability. I love the idea of living in a more eco-friendly way – whether that's reducing the consumption of plastics in our home or even being mindful about where our textiles and clothing comes from. 2023 is all about making a pledge to live in a more sustainable, earth friendly way.
One of the ways we can do this is by being more aware of where our home decor come from – instead of buying new, it's now more about thrifting, buying second hand and even repurposing and up-cycling furniture. By reducing the unnecessary purchasing of new items, we are being far more conscious about our levels of consumption and therefore we are having a more positive impact on our planet.
The approach of seeking out more sustainable home decor even extends to textiles – think fabrics which are more durable, long lasting and generally much more environmentally friendly during their production processes.
A few examples of these include organic and recycled cotton, linen & bamboo. So instead of thinking "what's the next thing I can buy to make my home look more trendy" think, "how can I repurpose what I already own to reduce unnecessary waste?".
Making the Most of Your Space
Last year saw home schooling turn our living spaces into "living-room-come-classroom" and our kitchens into "office-come-eateries". If the pandemic has taught us anything it's that our homes need to function for our unique lifestyles, but also that it's surprising how multi-functional our spaces can really be with a little creativity.
2021 and 2022 may have been a little messy in terms of getting our multi-functional spaces to really work for us so 2023 will be all about perfecting how our spaces work for our families in a multi-functional way. It will be all about re-imagining our spaces; so think smartly integrated home offices which work as part of the living room, or flexible and foldable furniture. The opportunities are endless!
Earth Toned Palettes
Color palettes inspired by nature are one of the biggest and one of my favorite trends of 2023. While these color inspirations gained popularity in back in 2020, they are definitely going nowhere for the foreseeable future.
I think this trend leans itself to us wanting to make our house feel more like a home. Since we have all been spending an unprecedented amount of time at home, we are longing for coziness, warmth & familiarity and so, we are looking towards colors and textures that instill these feelings in us.
And what better way to do this than by updating our spaces with an abundance of warm beige, greige (for those who are not yet ready to make a full leap to beige!), burnt oranges, rich greens & sultry browns, both on our walls and cabinets, giving our spaces a much needed walk into nature.
This trend works extremely well alongside another trend of 2023: bringing nature inside – so think rich colors, warm wood tones, textured linens, dried pampas and terracotta – all giving a nod to nature and bringing the outside in.
Vintage & Old World Inspired
Vintage and old world style is a wonderful trend if you are looking for your space to feel quirky and vibrant, yet timeless. I love this trend for so many reasons. It's all about going slow, so this is not a trend you can or should achieve overnight. This involves playing the long game.
The vintage, old world look lends itself to layering up items you have collected over time. It's definitely more about the process than the end result – so think about spending your time mindfully collecting vintage pieces that you love and adding them to your home to create a layered, quirky look. What I love most about this trend is that no space will ever look the same – it's a testament to your own personal style and creativity.
2023 will no doubt see more people trailing through antique shops, buying and selling through social media, and generally taking their time and effort to collect beautiful vintage inspired items to add to their home collection.
The Home Office
The home office became a very important focal point of the 2020 home and 2023 will be no different. With many of us working from home more often, we have needed to spend so much more time in our work spaces and with this has come an increased need for the home office to function well within our larger family home.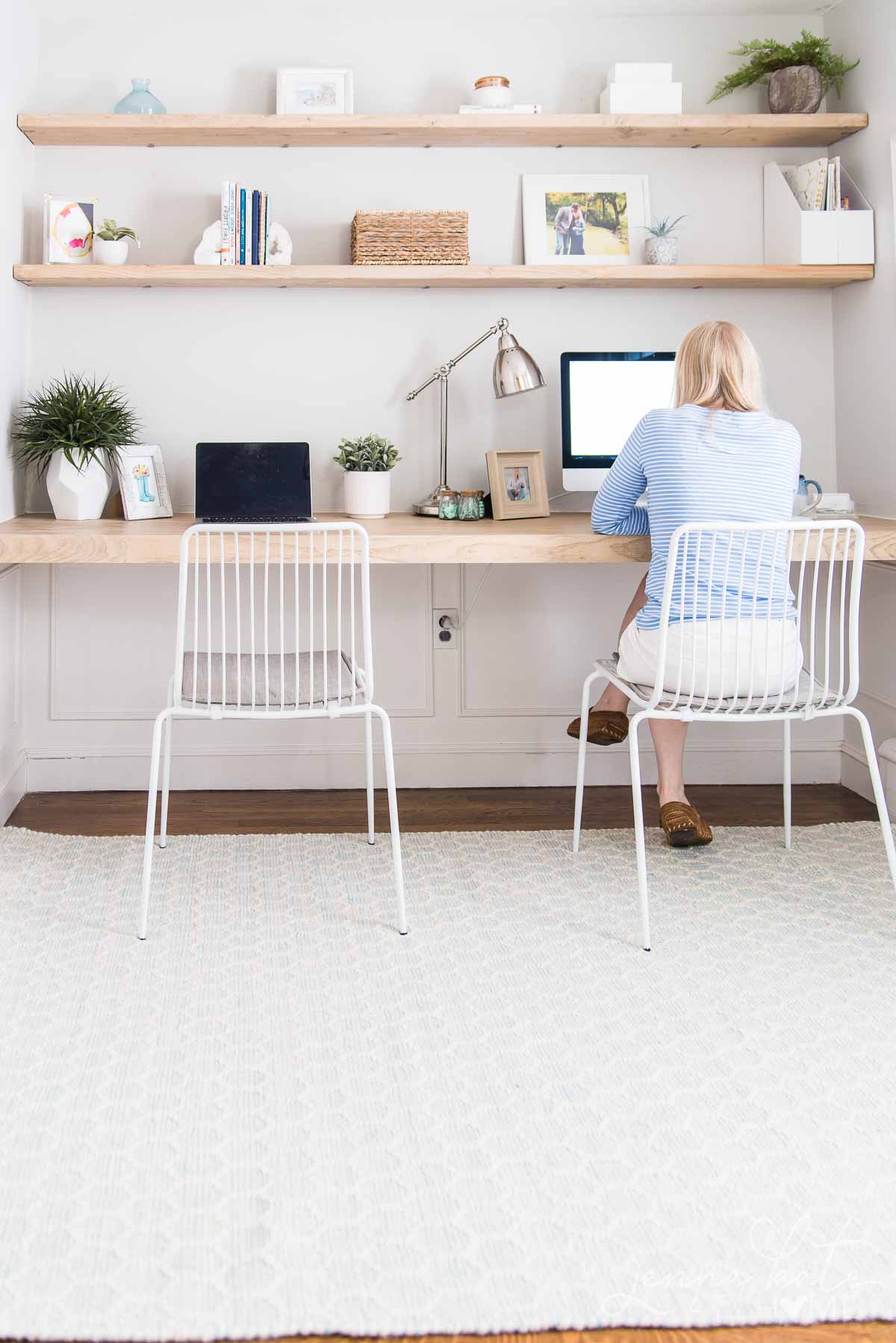 Whether you have a whole office to yourself or simply a dedicated nook where you do your work, a lot of us are transitioning our spaces to be able to work more remotely.
If there's anything that the past few years have taught us is that life is short and sometimes we need color, so don't be afraid to experiment and really inject some life into your home office. Whatever your choice of color, its great to keep the overall office look light and bright and don't forget the importance of having a the perfect backdrop wall for those zoom calls!
Statement Headboards
A statement headboard really can turn heads – transforming a builder grade room into a luxury boudoir in no time!
I love the idea of a statement headboard as a quick transformation – and what's great is no matter what your style there is a headboard to suit! If you're thinking of something super trendy and on-point then try rattan or a natural wood to really bring those cozy, coastal vibes. If you tend to lean towards more traditional luxury maybe think more upholstered in an unusual design or with a moody, dark color. If you are feeling particularly creative you may even wish to try your hand at a DIY upholstered headboard!
I think this will prove to be a really popular trend – it's such a quick and easy way to transform your bedroom and one that doesn't have to cost the earth either.
Sage Green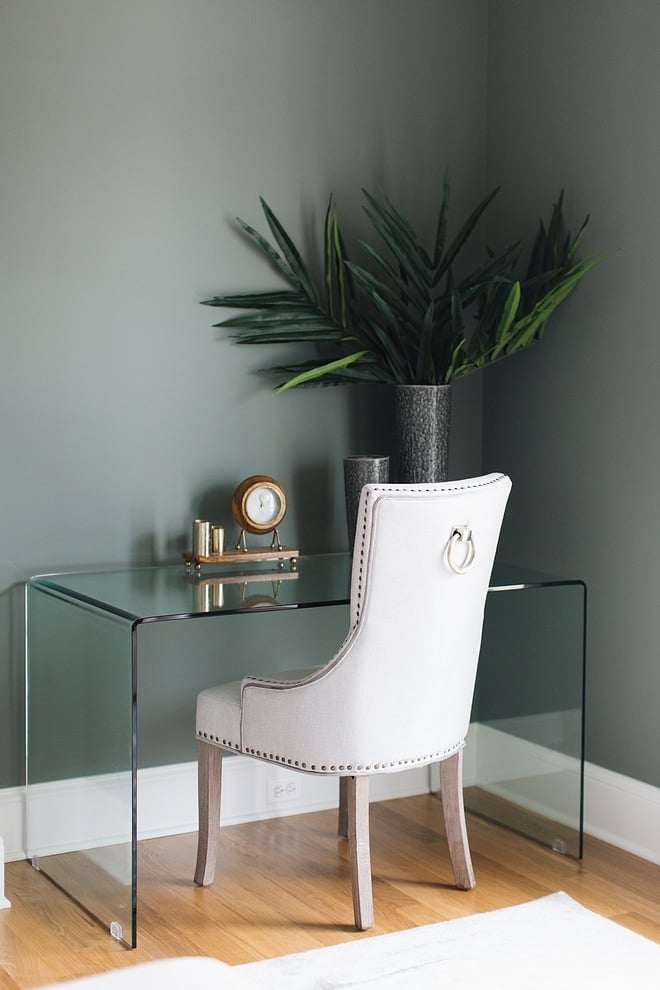 This beautiful soft and serene shade is becoming very popular at the moment whether it is as a paint or cabinet color. This shade has a beautiful calming effect and with the increased stress that we are all experiencing on a day to day basis – this could be the perfect antidote.
What I like the most about sage green is that whilst it is subdued and relaxed – it gives more interest that your average grey or beige – so it's definitely for someone who is looking for a little more from their paint color but who doesn't want to go overboard with color either. It's the perfect in between shade where you can flirt with dipping your toe into some color.
Stripped Back Wood
The rustic look will be big this year – and by rustic I mean stripped back, never perfect, grainy, textured wood. This is the perfect look for someone who is wanting to inject some character and personality into their home.
One way of achieving this look can be through the furniture you choose to decorate with – so think mixing different tones of wood – or even removing that paint which once covered your reclaimed furniture and looking at making the most of the original wood exposed beneath.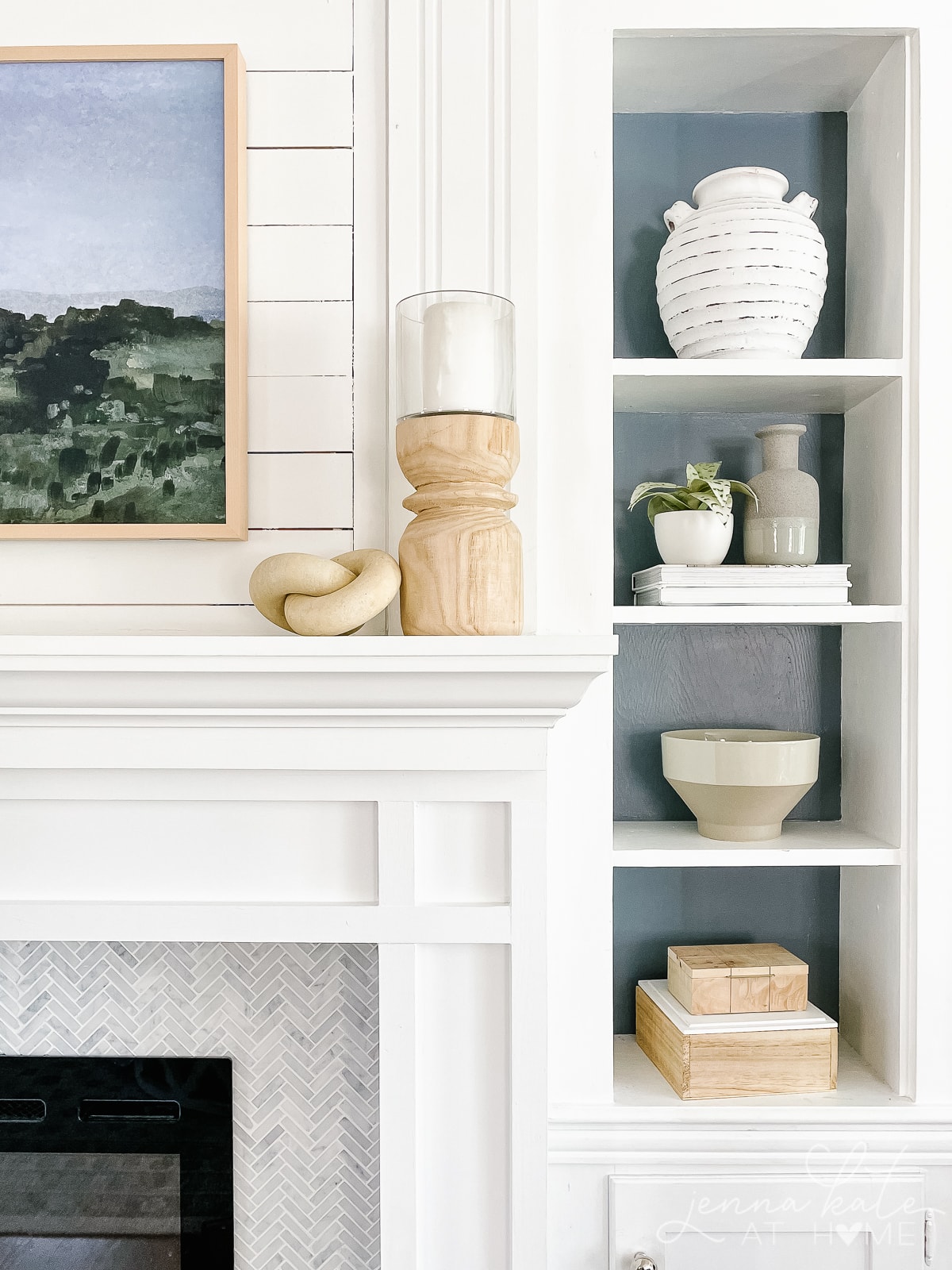 Craigslist and Facebook Marketplace are great places to pick up dressers, chairs and other furniture pieces that can look stunning with the help of a handheld sander and some paint stripper!
Of course, you can also incorporate this trend in a simpler way by using raw wood as decorative accessories.
What's so great about this trend? It instantly adds warmth and a natural touch to any room in your home!
Final thoughts
What I adore so much about trending home decor in 2023 is how well these individual trends merge together in harmony. They borrow and share certain elements whilst the main theme of beauty in nature serves as the anchor point that we just keep coming back to!
No matter what style of home decor you ultimately sway towards, so much of the beauty of 2023 will be in the mindful process of creating rather than the actual finished project. It sure is a year to look forward to for many reasons!
Other Posts….